21 Oct
Periodically various spots of European beauty become a fashionable hub for the artist's pen. Think the French Riviera during the first half of the 20th century when its shores, cities and villages were frequented by artists and writers from around the globe.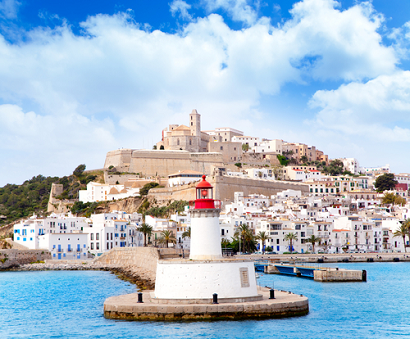 Think the Costa de Almeria in the 70s when a steady trickle of artists flocked to the whitewashed pueblos, inspired by the tranquil serenity of the scenes. In the 1950s Ibiza became a popular European refuge for many artists, writers and poets from around the world, many of whom were seeking refuge from the narrow minded post-war atmosphere their own countries clung to.
Long before tourism flourished on the island an incredibly diverse scene of artists, photographers, writers, architects and even film directors joined forces on Ibiza, bringing the gap between the eclectic styles and cultures. Ibiza has never managed to shake off its reputation as being a haven for artists and today remains a favourite spot for those requiring inspiration from both creative contemporaries and spectacularly stunning surroundings.
Testament to the ubiquity of the island's art scene is Art Club Ibiza an association of visual arts of different origins. Resident in Ibiza, the aim of the club is to make its members art works available to the public through a series of exhibitions and events. Since 2007 the club has been running an Art on the Catwalk event, which celebrates the increasingly blurring boundaries between art and fashion. This annual event calls upon artists and fashion designers to send wearable art down the catwalk. One common denominator links everyone involved with the design of what is displayed on the catwalks – all outfits must be made from unusual materials and surpass the styles of the season.
If you fancy joining this vibrant group which is passionate about unveiling its art to the public, then you may want to attend the weekly meetings. From December to May the Art Club meets every Wednesday at Bar Costa in Santa Gertrudis from 19.30 to 21.30. From June to September the group moves to a coastal position and meets at the beach bar Restaurante Cala Nova not far from Es Cana from 20.00 to 22.00.
For more information on the events, meetings and Art Club Ibiza news visit the website.