New - Meganisi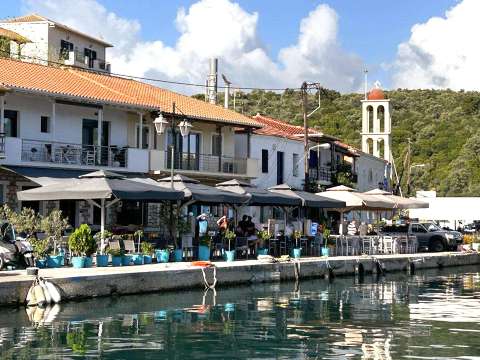 Vintage Travel is pleased to add the beautiful island of Meganisi to its growing list of Greek islands. Here we have discovered six lovely properties, many with larger than-average pools and each with a sea view. Meganisi, with its crystal clear waters, lush landscapes, and stunning beaches is the perfect destination to escape the crowds, unwind and recharge. Take a boat tour around the island and discover hidden coves and pristine beaches, or stay on land and visit quaint villages, admire its traditional architecture and, of course, indulge in some of the finest Mediterranean cuisine.
Meganisi is also home to a number of charming traditional villages, where visitors can immerse themselves in Greek culture and sample the local cuisine. The island's main town, Vathi, is a bustling small port with a range of restaurants, bars, and shops, making it a popular destination for visitors. From here you can also hire a small boat for further exploration of unspoiled beaches and hidden gems.
Getting to Meganisi is very straightforward (and can be arranged by Vintage Travel), it's just a very short transfer/car journey to the port and then a 20-minute whizz across the calm waters – a great fun way to start your holiday.
Turquoise Seas, Golden Sandy Beaches, Lovely Harbourside Restaurants – Meganisi has it all.