Great Holiday Reading
The Vintage Travel Bookshelf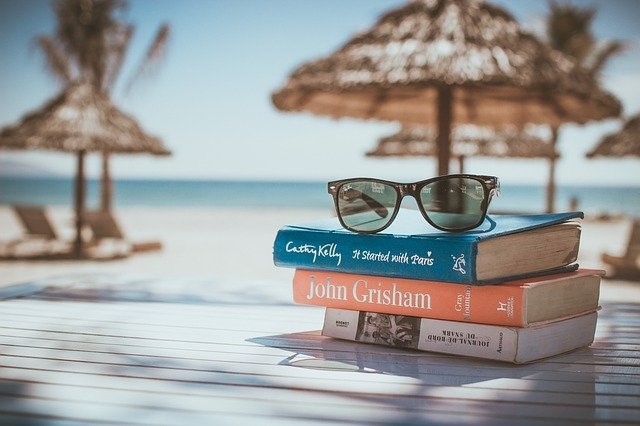 Welcome to the Vintage Travel Bookshelf, a place for us to share book recommendations with you celebrating the areas that we love. Whether you are looking for a poolside page-turner, an armchair adventure or an introduction to a new area, books set in location offer great reading. We have put together a journey through fiction with our good friends at TripFiction to conjure up sunshine and scenes from our great selection of destinations. Once a month we will highlight a new novel or memoir, so be sure to check back for reading inspiration. Time to lose yourself in fiction…
Our April Recommended Read is by J.T.Ellison 'Her Dark Lies'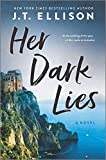 Fast-paced and brilliantly unpredictable, J.T.Ellison's breathtaking new novel invites you to a wedding none will forget - and some won't survive.
Jutting from sparkling turquoise waters off the Italian coast, Isle Isola is an idyllic setting for a wedding. In the majestic cliff-top villa owned by the wealthy Compton family, up-and-coming artist Claire Hunter will marry handsome, charming Jack Compton, surrounded by close family, intimate friends...and a host of dark secrets.
SPAIN
Andalucia
One day in the glorious gardens of the Alhambra, once home to Sultan Abu Abdullah Mohammed, also known as Boabdil, Kate finds a scrap of paper hidden in one of the ancient walls. Upon it, in strange symbols, has been inscribed a message from another age. It has lain undiscovered since before the Fall of Granada in 1492, when the city was surrendered to Queen Isabella and King Ferdinand. An epic saga of romance and redemption, Court of Lions brings one of the great turning-points in history to life, telling the stories of a modern woman and the last Moorish sultan of Granada, as they both move towards their cataclysmic destinies.
'I'm looking forward to seeing you and Laura and getting my first taste of "abroad".'
Eamonn Lynch stares at the letter announcing the imminent arrival of his father, Dermot. His first thought is: I'll make an excuse, I'll put him off. But it is too late. Dermot is already here, in southern Spain, and soon he'll discover that Eamonn lives in an unfinished building site: that Laura's left him: and that it'll be just the two of them, father and son, for two long, hot weeks.
Discover more books based in Andalucia
Catalunya
Death in Spring is a dark and dream-like tale of a teenage boy's coming of age in a remote village in the Catalan mountains; a place cut off from the outside world, where cruel customs are blindly followed, and attempts at rebellion swiftly crushed. When his father dies, he must navigate this oppressive society alone, and learn how to live in a place of crippling conformity. Often seen as an allegory for life under a dictatorship, Death in Spring is a bewitching and unsettling novel about power, exile, and the hope that comes from even the smallest gestures of independence.
Be warned this is a tome! Drawing comparisons with Shadow of the Wind, The Name of the Rose and The Reader, and an instant bestseller in more than 20 languages, Confessions is an astonishing story of one man s life, interwoven with a narrative that stretches across centuries to create an addictive and unforgettable literary symphony. Gliding effortlessly between centuries, and at the same time providing a powerful narrative that is at once shocking, compelling, mysterious, tragic, humorous and gloriously readable. Confessions is a consummate masterpiece in any language, with an ending that will not just leave you thinking, but quite possibly change the way you think forever.
Discover more books based in Catalunya
Galicia
Two sisters return to the small parish of Tierra de Chá in Galicia after a long absence, to the former home of their grandfather, from which they fled when they were just children. At Tierra de Chá, nothing and everything has changed: the people, the distant little house in the rain, the acrid smell of gorse, the flowers, the crops, the customs. Yet the return of the sisters disrupts the placid existence of the villagers, stirring up memories best left alone.
This beautiful literary memoir framed in six days walking on the Camino de Santiago de Compostela in 2015 is a love letter to Spain and to women's lives.
Alison Chandler is a one-time student of Hispanic Studies now a newly exhibited Scottish artist in her sixties. The thousand-year-old pilgrimage way winds through her experiences of 1970s Spain, her survival of cancer and return to Camino in 2018. As she makes her way, we catch glimpses of Europe's great crossroads, its myths and our mortality as their impressions on all our lives flicker through the wet green woodlands of north-west Spain. A colourful and original mix of profundity and humour, it is redemptive and full of surreal adventures and new beginnings.
Discover more books based in Galicia
Valencia Region
High in the hills of Valencia, a forgotten house guards its secrets. Untouched since Franco's forces tore through Spain in 1936, the whitewashed walls have crumbled, the garden, laden with orange blossom, grown wild.

Emma Temple is the first to unlock its doors in seventy years. Guided by a series of letters and a key bequeathed in her mother's will, she has left her job as London's leading perfumier to restore this dilapidated villa to its former glory. It is the perfect retreat: a wilderness redolent with strange and exotic scents, heavy with the colours and sounds of a foreign time. But for her grandmother, Freya, a British nurse who stayed here during Spain's devastating civil war, Emma's new home evokes terrible memories.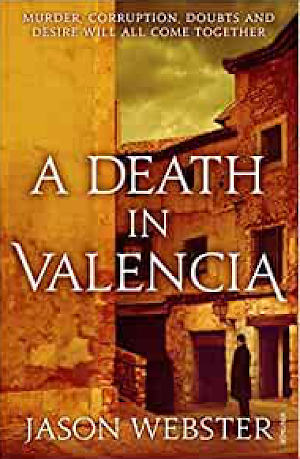 A Death in Valencia by Jason Webster
Max Camara is feeling low. Ominous cracks have appeared in the walls of his flat: the body of a well-known paella chef has been washed up on the beach: there are rows and threats about abortion clinics: the town hall are set on demolishing El Cabanyal, the colourful fisherman's quarter on Valencia's sea-front. As Cámara untangles these threads, he stumbles into a web of corruption and violence, uncovering deep animosities and hidden secrets, and forcing him to question his own doubts and desires.
BALEARIC ISLANDS
Mallorca
One hot summer. One week in a villa on the outskirts of Deia, a village nestling in the rugged, mountainous west coast of the island of Mallorca. One family for whom the carefully laid jigsaw of life is about to be broken.
Jenn and her husband Greg holiday each year in Deia, enjoying languorous afternoons by the pool. But this year the equilibrium is upset by the arrival of Emma, Jenn's stepdaughter, and her boyfriend Nathan. Beautiful and reckless, Nathan stirs something unexpected in Jenn. As she is increasingly seduced by the notion of Nathan's youth and the promise of passion, the line between desire and obsession begins to blur. What follows is a highly-charged liaison that put lives and relationships in jeopardy, and a taut narrative which percolates with enough sexual tension to make it impossible to put down.
The Posts are going on their first family vacation in years, and it's going to be a special one: Jim and Franny are taking their daughter Sylvia, son Bobby and his girlfriend, and Franny's best friend Charles and his husband, all the way to Mallorca for two weeks of the sort of relaxation, culture and cuisine that only Europe can offer.
But there are problems. After a transgression with a twenty-three-year-old editorial assistant, Jim has been unceremoniously sacked from his job, and now his and Franny's marriage is on the rocks. Charles and Lawrence are feeling divided over their future, Bobby is mired in debt problems and stuck in a relationship that's pulling in opposite directions and his girlfriend Carmen, super-fit personal trainer and, at forty-something, far too old for Bobby, seems to have realized her mistake.
Discover more books based in Mallorca
Menorca
The Faithless Wife is a gripping, beautiful and surprising story of loss and love set in the stunning landscape of Menorca. Jo Eames' superb first novel explores the island's intriguing past and how war, illness and misunderstandings come back to haunt future generations.The Faithless Wife is full of passion, politics, fear and secrecy. Switching between the present day and the violence of the Spanish Civil War, it is at once beautiful, hypnotic and elegant. This bittersweet tale is a perfect beach read for those who like their holiday escapism laced with strong characters and challenging plots.
Detective Inspector Frank Harmer thought early retirement would mean living the dream in the sun on the Balearic Island of Menorca. He thought wrong. The dream suddenly turns sour when a body turns up in a local bay. Who is this person? Why is he so hard to identify? Why is he in the sea wearing evening clothes?
Frank's services are soon called upon by the local police to help solve the mystery. Will this be just a case of plain sailing? Or will it turn out to be blue murder?
Discover more books based in Menorca
CANARY ISLANDS
Lanzarote
Haunted by demons past and present, geologist Ann Salter seeks sanctuary on the exotic island of Lanzarote. There she meets charismatic author Richard Parry and indigenous potter Domingo, and together they explore the island.
Ann's encounters with the island's hidden treasures becomes a journey deep inside herself as she struggles to understand who she was, who she is, and who she wants to be.
Set against a panoramic backdrop of dramatic island landscapes and Spanish colonial history, The Drago Tree is an intriguing tale of betrayal, conquest and love, in all its forms.
Lanzarote by Michel Houellebecq
Realising that his New Year is probably going to be a disaster, as usual, our narrator, on impulse, walks into a travel agency to book a week in the sun. Sensitive to his limited means the travel agent suggests an island full of 21st century hedonism, set in a bizarre lunar landscape – Lanzarote.
On Lanzarote, one can meet some fascinating human specimens, notably Pam and Barbara – 'non-exclusive' German lesbians – who can give rise to some interesting combinations. Will they succeed in seducing Rudi, the police inspector from Luxembourg, currently living in exile in Brussels? Or will he join the 'Azraelian' sect, as they prepare for humanity to be regenerated by extra-terrestrials? As for our narrator, will he consider his week's holiday on the island a success?
Discover more books based in Lanzarote
PORTUGAL
Northern Portugal
In Lisbon in 1904, a young man named Tomás discovers an old journal. It hints at the location of an extraordinary artefact that – if it exists – would redefine history. Travelling in one of Europe's earliest automobiles, he sets out in search of this treasure. Some thirty-five years later, a Portuguese pathologist finds himself at the centre of a murder mystery. Fifty years on, a Canadian senator takes refuge in northern Portugal, grieving the loss of his beloved wife. But he comes to his ancestral village with an unusual companion: a chimpanzee.
Three stories. Three broken hearts. One exploration: what is a life without stories?
The High Mountains of Portugal takes the reader on a road trip through Portugal in the last century – and through the human soul.
Set in the 1960s, the story of Jody, her little daughter Anna and Zé, veers between an unhappy marriage in the North of England and a journey to find love amid the vivid landscapes of Portugal, while exposing the darkest shadows of Europe's longest-running dictatorship. A Sea of Straw is a haunting debut that will linger in the memory.
The Algarve
Traveling to Faro, Portugal, journalist Joanna Millard hopes to escape an unsatisfying relationship and a stalled career. Faro is an enchanting town, and the seaside views are enhanced by the company of Nathan Emberlin, a charismatic younger man. But behind the crumbling facades of Moorish buildings, Joanna soon realizes, Faro has a seedy underbelly, its economy compromised by corruption and wartime spoils. And Nathan has an ulterior motive for seeking her company: he is determined to discover the truth involving a child s kidnapping that may have taken place on this dramatic coastline over two decades ago.
Anthony Smith plans a holiday to Portugal with his pretty girlfriend Barbara. Regrettably, a young woman's death casts a shadow over what should be an idyllic summer vacation. Barbosa's investigation is compromised by misleading information but the Inspector remains resolute and determined to uncover the truth. When Tony finally acknowledges what he witnessed, an arrest is made, but it opens up the biggest can of worms that anyone can imagine.
Back in the U.K. life becomes unbearable, so much so that he subsequently seeks refuge with his new found Irish friends. Unfortunately, further deaths follow in quick succession, which leads to only one conclusion. The guy with the mint balls has to be stopped and Smithy for once in his life will have to accept some responsibility, he'll have to testify. Will Tony survive a second visit to the sunny Algarve?
I doubt it!
Discover more books based in Portugal
FRANCE
South West France
Vianne Rocher has settled down. Lansquenet-sous-Tannes, the place that once rejected her, has finally become her home. With Rosette, her 'special' child, she runs her chocolate shop in the square, talks to her friends on the river, is part of the community. Even Reynaud, the priest, has become a friend.
But when old Narcisse, the florist, dies, leaving a parcel of land to Rosette and a written confession to Reynaud, the life of the sleepy village is once more thrown into disarray. The arrival of Narcisse's relatives, the departure of an old friend and the opening of a mysterious new shop in the place of the florist's across the square – one that mirrors the chocolaterie, and has a strange appeal of its own – all seem to herald some kind of change: a confrontation, a turbulence – even, perhaps, a murder…
Wild Dog by Serge Joncour
Franck and Lise, a French couple in the film industry, rent a cottage in the quiet hills of the French Lot to get away from the stresses of modern life.
In this remote corner of the world, there is no phone signal. A mysterious dog emerges, looking for a new master. Ghosts of a dark past run wild in these hills, where a German lion tamer took refuge in the First World War…
Franck and Lise are confronted with nature at its most brutal. And they are about to discover that man and beast have more in common than they think.
Provence
Elodie was beautiful. Elodie was smart. Elodie was manipulative. Elodie is dead.
When Sylvie receives a letter calling her back to her crumbling family home in Provence, she knows she has to go. In the middle of a sweltering summer marked by unusual fires across the countryside, she returns to La Reverie with her youngest daughter Emma in tow.
In every corner of the house, Sylvie can't escape the spectre of Elodie, her first child. Elodie with the golden hair. Elodie, who knew exactly how to get what she wanted. Elodie, whose death the villagers still whisper about.
As the fires creep even closer towards the villa, it's clear to Sylvie that something isn't right at La Reverie. Because there's something that Sylvie hasn't admitted about what happened to Elodie ten summers ago . . .
Provence, May 1889. The hospital of Saint-Paul-de-Mausole is home to the mentally ill. An old monastery, it sits at the foot of Les Alpilles mountains among wheat fields, herbs and olive groves. For years, the fragile have come here and lived quietly, found rest behind the shutters and high, sun-baked walls…..
No one knows the name of 'the painter' who comes to the asylum in St Remy in the south of France, but they see his wild, red hair and news of his savaged ear soon circulates in the village and comes to the notice of the wife of the asylum's doctor. She feels herself drawn to him and learns that his presence is disturbing – and not just to her either. But back she goes – again and again. Until she is banned, but still she makes her way over the wall, through the garden to talk to this apparently mad and passionate man. And the consequences of her indiscretion, of what van Gogh comes to mean to her, of what it will do to her marriage, her life once she has touched danger and passion will have far reaching effects – both surprisingly catastrophic and tender.
Discover more books based in Provence
Côte d'Azur
The enthralling new novel by the incomparable Paulo Coelho.
The story is set during the Cannes International Film Festival and the entire action plays out over 24 hours. Igor is a wealthy Russian businessman. His wife Ewa left him two years ago and Igor has never really come to terms with their break up, especially as Ewa is now remarried to a famous fashion designer, Hamid Hussein. Igor is insanely jealous and when Ewa left him he told her that he would destroy 'whole worlds' in order to get her back, and he intends to keep his promise…
A gripping, fast-paced thriller, and Coelho cleverly weaves in elements of social satire, poking fun at our celebrity and money obsessed culture.
Scott and Zelda Fitzgerald, Pablo Picasso, Cole and Linda Porter, Ernest Hemingway, John Dos Passos – all are summer guests of Gerald and Sara Murphy. Visionary, misunderstood, and from vastly different backgrounds, the Murphys met and married young, and set forth to create a beautiful world. They alight on Villa America: their coastal oasis of artistic genius, debauched parties, impeccable style and flamboyant imagination. But before long, a stranger enters into their relationship, and their marriage must accommodate an intensity that neither had forseen. When tragedy strikes, their friends reach out to them, but the golden bowl is shattered, and neither Gerald nor Sara will ever be the same.
Discover more books based in the Côte d'Azur
ITALY
Tuscany
When writer Paul Stewart heads to the idyllic Italian town of Montalcino to finish his already late book, it seems like the perfect escape from stressful city life. Upon landing, however, things quickly take a turn for the worse when he discovers his hired car is nowhere to be found. With no record of any reservation and no other cars available it looks like Paul is stuck at the airport. That is, until an enterprising stranger offers him an unexpected alternative. While there may be no cars available there is something else on offer: a bulldozer.
With little choice in the matter, Paul accepts and so begins a series of laugh out loud adventures through the Italian countryside, following in the wake of Paul and his Italian Bulldozer. A story of unexpected circumstance and a lesson in making the best of what you have, My Italian Bulldozer is a warm holiday read guaranteed to put a smile on your face.
1943: Tucked away in the idyllic hills south of Florence, the Rosatis, an Italian family of noble lineage, believe that the walls of their ancient villa will keep them safe from the war raging across Europe. Eighteen-year-old Cristina spends her days swimming in the pool, playing with her young niece and nephew, and wandering aimlessly amid the estate's gardens and olive groves. But when two soldiers, a German and an Italian, arrive at the villa asking to see an ancient Etruscan burial site, the Rosatis' bucolic tranquility is shattered. A young German lieutenant begins to court Cristina, the Nazis descend upon the estate demanding hospitality, and what was once their sanctuary becomes their prison.
1955: Serafina Bettini, an investigator with the Florence police department, has her own demons. A beautiful woman, Serafina carefully hides her scars along with her haunting memories of the war. But when she is assigned to a gruesome new case - a serial killer targeting the Rosatis, murdering the remnants of the family one-by-one in cold blood-Serafina finds herself digging into a past that involves both the victims and her own tragic history.
The Light in the Ruins unveils a breathtaking story of moral paradox, human frailty, and the mysterious ways of the heart.
Discover more books based in Tuscany
Umbria
Every week on a Thursday evening, a group of four Italian rural women gather in a derelict stone house in the hills above Italy's Orvieto. There – along with their friend, Marlena – they cook together, sit down to a beautiful supper, drink their beloved local wines, and talk.
Here, surrounded by candle light, good food and friendship, Miranda, Ninucia, Paolina and Gilda tell their life stories of loves lost and found, of ageing and abandonment, of mafia grudges and family feuds, and of cherished ingredients and recipes whose secrets have been passed down through the generations. Around this table, these five friends share their food and all that life has offered them – the good and the bad.
Silvano and Chiara are two teenagers with a difference. Silvano has been accused of a murder he did not commit. Chiara has been ousted from her family as a young woman with no marriage prospects. For these two very different reasons they are forced to seek refuge in a neighbouring convent and friary. And when they meet they are instantly aware that they are both outsiders, ill at ease with monastic life. Then a grisly murder – followed by another, and then another – strikes fear into the close-knit community.
Chiara and Silvano cling together within the terrifying spiral of murder as they, and the friends they have made, attempt to solve the deadly mystery. This remarkably rich mystery thriller, with all the pace and action of a 'whodunnit', is set in the incredibly atmospheric environs of a friary in 14th-century Italy. Amidst all the action of the murder mystery, the author depicts in fascinating and intricate detail the lives and tasks of the friars and nuns, whether it be crushing pigments to create paints for the fresco artists in nearby Assisi, or the daily and nightly ritual of the religious services.
Discover more books based in Umbria
Le Marche
Cartoonist Jane Harris is delighted by the prospect of her first-ever trip to Europe. But it's hate at first sight for Jane and Cal Langdon, and neither is too happy at the prospect of sharing a villa with one another for a week—not even in the beautiful and picturesque Marches countryside. But when Holly and Mark's wedding plans hit a major snag that only Jane and Cal can repair, the two find themselves having to put aside their mutual dislike for one another in order to get their best friends on the road to wedded bliss—and end up on a road themselves ... one neither of them ever expected.
When French troops occupy the Italian port city of Ancona, freeing the city's Jews from their repressive ghetto, it unleashes a whirlwind of progressivism and brutal backlash as two very different cultures collide. Mirelle, a young Jewish maiden, must choose between her duty—an arranged marriage to a wealthy Jewish merchant—and her love for a dashing French Catholic soldier. Meanwhile, Francesca, a devout Catholic, must decide if she will honor her marriage vows to an abusive and murderous husband when he enmeshes their family in the theft of a miracle portrait of the Madonna.
Set during the turbulent days of Napoleon Bonaparte's Italian campaign (1796–97), Beyond the Ghetto Gates is both a cautionary tale for our present moment, with its rising tide of anti-Semitism, and a story of hope—a reminder of a time in history when men and women of conflicting faiths were able to reconcile their prejudices in the face of a rapidly changing world.
Discover more books based in Le Marche
Lazio
The year is 115 AD and Imperial Rome is at the height of its power. The reader wakes in a rich patrician home and discovers frescoes, opulent furnishings and richly appointed boudoirs. Strolling through the splendours of the Roman Forum, one overhears both learned opinions from intellectual orators and local dialogue and humour floating out from the public latrines. One meets the intense gazes of Roman matriarchs strolling the streets, looks on as a banquet is prepared, and is afforded a peek into the sexual habits and fetishes of Roman patricians and plebs.
A grey dawn in 1943: on a street in Rome, two young women, complete strangers to each other, lock eyes for a single moment. One of the women, Chiara Ravello, is about to flee the occupied city for the safety of her grandparents' house in the hills. The other has been herded on to a truck with her husband and their young children, and will shortly be driven off into the darkness.
In that endless-seeming moment, before she has time to think about what she is doing, Chiara makes a decision that changes her life for ever. Loudly claiming the woman's son as her own nephew, she demands his immediate return; only as the trucks depart does she begin to realize what she has done. She is twenty-seven, single, with a sister who needs her constant care, a hazardous journey ahead of her, and now a child in her charge.
Three decades later, Chiara lives alone in Rome, a self-contained, self-possessed woman working as a translator and to all appearances quite content with a life which revolves around work, friends, music and the theatre. But always in the background is the shadow of Daniele, the boy from the truck, whose absence haunts her every moment. This epic novel is an unforgettably powerful, suspenseful, heartbreaking and inspiring tale of love, loss and war's reverberations down the years.
Discover more books set in Lazio
Sicily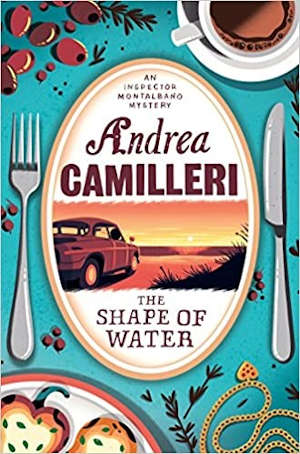 The Shape of Water by Andrea Camilleri
The goats of Vigàta once grazed on the trash-strewn site still known as the Pasture. Now local enterprise of a different sort flourishes: drug dealers and prostitutes of every flavour. But their discreet trade is upset when two employees of the Splendour Refuse Collection Company discover the body of engineer Silvio Luparello, one of the local movers and shakers, apparently deceased in flagrante at the Pasture. The coroner's verdict is death from natural causes - refreshingly unusual for Sicily.
But Inspector Salvo Montalbano, as honest as he is streetwise and as scathing to fools and villains as he is compassionate to their victims, is not ready to close the case - even though he's being pressured by Vigàta's police chief, judge, and bishop.
Picking his way through a labyrinth of high-comedy corruption, delicious meals, vendetta firepower, and carefully planted false clues, Montalbano can be relied on, whatever the cost, to get to the heart of the matter.
The Leopard by Giuseppe di Lampedusa
In Sicily in 1860, as Italian unification grows inevitable, the smallest of gestures seems dense with meaning and melancholy, sensual agitation and disquiet: "Some huge irrational disaster is in the making." All around him, the prince, Don Fabrizio, witnesses the ruin of the class and inheritance that already disgust him. His favorite nephew, Tancredi, proffers the paradox, "If we want things to stay as they are, they will have to change," but Don Fabrizio would rather take refuge in skepticism or astronomy, "the sublime routine of the skies."
Discover more books set in Sicily
CROATIA
Yugoslavia, summer 1979. A new village. A new life. But eight-year-old Miro knows the real reason why his family moved from the inland city of Knin to the sunkissed village of Ljeta on the Dalmatian Coast, a tragedy he tries desperately to forget. The Ljeta years are happy ones, though, and when he marries his childhood sweetheart, and they have a baby daughter, it seems as though life is perfect. However, storm clouds are gathering above Yugoslavia.
War breaks out, and one split-second decision destroys the life Miro has managed to build. Driven by anger and grief, he flees to Dubrovnik, plunging himself into the hard-bitten world of international war reporters. There begins a journey that will take him ever deeper into danger: from Dubrovnik, to Sarajevo, to the worst atrocities of war-torn Bosnia, Miro realises that even if he survives, there can be no way back to his earlier life. The war will change him, and everyone he loves, forever.
Caroline Daley, escaping from a messy divorce, and her friend Brian Napier are on a ferry going down the Adriatic when the engines pack up. Somebody has put seawater in the fuel. The nearest port which they can put in to is Dubrovnik. But the Yugoslav Civil War has broken out and the city is under siege. So they are sailing into a war zone. Caroline finds herself caught up in the tangled web of intrigue which is just below the surface of life in the city as Serbs and Montenegrins try to wrest Dubrovnik away from Croatian control. She doesn't know who to trust.
There is no-one she can rely on. In the next few days her life is put in danger as she struggles to follow the right path through the perils that surround her. Finally she realises she must follow her instincts as she falls deeply in love and discovers hidden depths of courage and resourcefulness in herself. She will need all these as the guns open up on the World Heritage city.
Discover more books based in Croatia
GREECE
Corfu
House in Corfu is the story of one of the most beautiful places on earth, still astonishingly unspoilt, on the west coast of Corfu. In the early 1960s, Emma Tennant's parents, on a cruise, spotted a magical bay and decided to build a house there. This book is the story of that house, Rovinia, set in 42 hectares of land above the bay where legend has it Ulysses was shipwrecked and found by Nausicaa, daughter of King Alcinous. It is also the story of the people who have been at Rovinia since the feast in the grove at the time of putting on the roof – Maria, a miraculous cook and the presiding spirit of the house, and her husband Thodoros – and of the inhabitants of the local village, high on the hill above the bay. Full of colour and contrast, A House in Corfu shows the huge changes in island life since the time of the building of the house, and celebrates, equally, the joy of belonging to a timeless world: the world of vine, olive and sea.
Sometimes it's pretty hard to tell them apart… my family and the animals, that is. I don't know why my brothers and sisters complain so much. With snakes in the bath and scorpions on the lunch table, our house, on the island of Corfu, is a bit like a circus. So they should feel right at home…
Gerald Durrell was born in Jamshedpur, India, in 1925. He returned to England in 1928 before settling on the island of Corfu with his family. We just couldn't leave this classic off the list!
Discover more books based in Corfu
Crete
On the brink of a life-changing decision, Alexis Fielding longs to find out about her mother's past. But Sofia has never spoken of it. All she admits to is growing up in a small Cretan village before moving to London. When Alexis decides to visit Crete, however, Sofia giver her daughter a letter to take to an old friend, and promises that through her she will learn more. Arriving in Plaka, Alexis is astonished to see that it lies a stone's throw from the tiny, deserted island of Spinalonga – Greece's former Leper Colony. Then she finds Fotini, and at last hears the story that Sofia has buried all her life: the tale of her great-grandmother Eleni and her daughters, and a family rent by tragedy, war and passion. She discovers how intimately she is connected with the island, and how secredy holds them all in a powerful grip.
Set before the start of the First World War, this moving fable sees a young English writer set out to Crete to claim a small inheritance. But when he arrives, he meets Alexis Zorba, a middle-aged Greek man with a zest for life. Zorba has had a family and many lovers, has fought in the Balkan wars, has lived and loved – he is a simple but deep man who lives every moment fully and without shame. As their friendship develops, the Englishman is gradually won over, transformed and inspired along with the reader.
Discover more books based in Crete
Kefalonia
Flashback to 1953 and Kefalonia lies ruined, shattered by a massive earthquake. Nine-year-old Ioannis Katros's family is torn apart and he joins thousands in an evacuation of the stricken isle. Fifty years later, accompanied by his daughter Elena, Ioannis returns to attend a mysterious mountain festival and lay his ghosts to rest.
Elena embraces her Kefalonian roots, extending her stay, despite the protests of a jealous fiancé. Matters get complicated after a chance encounter leads to a night of passion with the wealthy and enigmatic Ben. She believes their meeting kismet. He sees lust turn to love – or is it a dangerous obsession…
Captain Corelli's Mandolin is set in the early days of the second world war, before Benito Mussolini invaded Greece. Dr Iannis practices medicine on the island of Cephalonia, accompanied by his daughter, Pelagia, to whom he imparts much of his healing art. Even when the Italians do invade, life isn't so bad–at first anyway. The officer in command of the Italian garrison is the cultured Captain Antonio Corelli, who responds to a Nazi greeting of "Heil Hitler" with his own "Heil Puccini", and whose most precious possession is his mandolin. It isn't long before Corelli and Pelagia are involved in a heated affair–despite her engagement to a young fisherman, Mandras, who has gone off to join Greek partisans. Love is complicated enough in wartime, even when the lovers are on the same side. And for Corelli and Pelagia, it becomes increasingly difficult to negotiate the minefield of allegiances, both personal and political, as all around them atrocities mount, former friends become enemies and the ugliness of war infects everyone it touches.
Lefkada
1938. A perfect summer on the Greek island of Lefkas for three young people untroubled by the simmering politics of Europe. Peter, visiting from Germany while his father leads an archaeological dig, has become close friends with locals Andreas and Eleni. As the world slides towards conflict and Peter is forced to leave, they swear to meet again.
1943: Andreas and Eleni have joined the partisan forces resisting the German invasion. Peter has returned – now a dangerously well-informed enemy intelligence officer. A friendship formed in peace will turn into a desperate battle between enemies sworn to sacrifice everything for the countries that they love…
Ithaca
A charming memoir of self-discovery, family, connection and the power of a tomato. 'I remember crusty just-baked bread, rubbed with juicy tomato flesh, swimming in a puddle of thick green olive oil. I am seven years old. I sit on a stool in my grandmother's house. It is the height of summer in a seaside village in the south of Greece.
We little Aussies devour 'tomato sandwiches' as the family chats and laughs and swats flies …' From the first heady taste of tomatoes on home-baked bread in her mother's village in Petalidi, to sitting at a taverna some 30 years later in Ithaka with her young family, Spiri Tsintziras goes on a culinary, creative and spiritual journey that propels her back and forth between Europe and Australia. These evocative, funny and poignant stories explore how food and culture, language and music, and people and their stories help to create a sense of meaning and identity.
Peloponnese
The olive harvest is drawing to a close in the town of Dendra, set in fictionalised Kalamata in the Peloponnese, and when Hermes Diaktoros arrives for the celebratory festival he expects an indulgent day of food and wine. But as young men leap a blazing bonfire in feats of daring, one of them is badly burned. Did he fall, or was he pushed? Then, as Hermes learns of a deep-running feud between two families, one of their patriarchs dies. Determined to find out why, Hermes follows a bitter trail through the olive groves to reveal a motive for murder, and uncovers a dark deed brought to light by the sin of gluttony.
Discover more books based in Greece
TURKEY
Lycian Coast
Set against the backdrop of the collapsing Ottoman Empire, the Gallipoli campaign and the subsequent bitter struggle between Greeks and Turks, Birds Without Wings traces the fortunes of one small community in south-west Anatolia – a town in which Christian and Muslim lives and traditions have co-existed peacefully for centuries.
When war is declared and the outside world intrudes, the twin scourges of religion and nationalism lead to forced marches and massacres, and the peaceful fabric of life is destroyed. Birds Without Wings is a novel about the personal and political costs of war, and about love: between men and women: between friends: between those who are driven to be enemies: and between Philothei, a Christian girl of legendary beauty, and Ibrahim the Goatherd, who has courted her since infancy. Epic in sweep, intoxicating in its sensual detail, it is an enchanting masterpiece.
In the late 16th century, during the final years of the reign of Ottoman Sultan Murat III, a great work is commissioned, a book celebrating the Sultan's life. The work is conducted in secret, to the ignorance of the artists involved, for fear of a violent religious reaction to the European style of the illuminations in the book. An artist goes missing, feared dead, and Black, a painter who has been in a self-enforced exile because of spurned love, returns to help his former Master investigate the disappearance.
CYPRUS
Bitter Lemons of Cyprus is Lawrence Durrell's unique account of his time in Cyprus, during the 1950s Enosis movement for freedom of the island from British colonial rule. Winner of the Duff Cooper Memorial Prize, it is a document at once personal, poetic and subtly political – a masterly combination of travelogue, memoir and treatise.
Claymore Straker is a fugitive with a price on his head. Wanted by the CIA for acts of terrorism he did not commit, his best friend has just been murdered and Rania, the woman he loves, has disappeared. Betrayed by those closest to him, he must flee the sanctuary of his safe house in Cornwall and track her down. As his pursuers close in, Clay follows Rania to Istanbul and then to Cyprus, where he is drawn into a violent struggle between the Russian mafia, Greek Cypriot extremists, and Turkish developers cashing in on the tourism boom. As the island of love descends into chaos, and the horrific truth is unveiled, Clay must call on every ounce of skill and endurance to save Rania and put an end to the unimaginable destruction being wrought in the name of profit. Gripping, exhilarating and, above all, frighteningly realistic, The Evolution of Fear is a startling, eye-opening read that demands the question: How much is truth, and how much is fiction?
Discover more books based in Cyprus
Are you an adventurer with a story to tell? Why not enter the TripFiction 'Sense of Place' Creative Writing Competition? You could win £300 and see your efforts

published on the TripFiction website and promoted on social media channels. And who knows who else in the publishing industry might be interested in you and your story with a strong sense of place?
Find out more here