Travel Insurance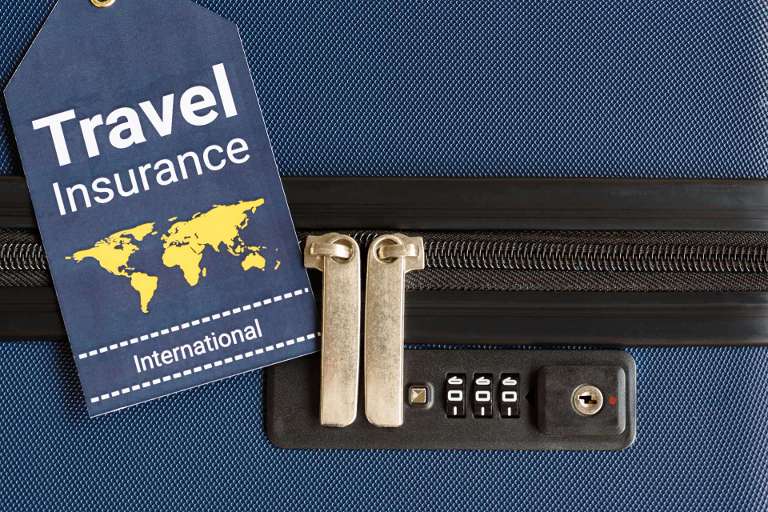 We know that our clients spend a lot of their hard-earned money when arranging their holidays and now, more than ever before, the need for adequate travel insurance cannot be over emphasised.
Travel insurance is there to protect you against a range of possible losses, from cancellation prior to departure to a medical emergency abroad. We have seen it many times where clients planned to purchase travel insurance just prior to leaving the UK but had to cancel their holiday before the departure date: with no insurance in place at the time of cancellation, they remained liable for the full amount. There is no discount for purchasing travel insurance at a later date, the vast majority of travel insurance policies have cancellation cover built into the policy. This means that when purchasing a policy a few days before departure, you are paying for cancellation cover which you may not benefit from. For complete peace of mind, we suggest that you have full cover in place at the time of booking. It is so important that we actually make this a requirement under our booking conditions. This is to protect the property owner, our business, but most importantly, you.
Cover for travel to areas where the FCDO advise against travel is still quite hard to source and many policies in the market do exclude this. It is for this reason we have put in place our own 'Covid-19 Travel with Confidence Guarantee' which, when combined with your travel insurance, will give you complete peace of mind.
You are, of course, free to choose with whom to take out travel insurance but below you will see our competitive rates that we have arranged through specialists Travel & General Insurance Services Limited who are fully authorised and regulated by the FCA (firm reference number 306537) full details of which can be found on the FCA website www.fca.org.uk. Vintage Spain Ltd (trading as Vintage Travel) is an Appointed Representative of Travel & General Insurance Limited.
When taking out travel insurance it is important that each person on the booking is insured.
Our Policy
Eligibility
Our travel insurance is only available to UK residents. Insurance premiums shown below and throughout this site are inclusive of Insurance Premium Tax (IPT).
View the Policy Wording here
To view, the Product Information Document click here.
Benefits
Cancellation cover up to £5,000 per insured person
Discounted Family polices
Cover if you contract Covid-19 whilst on holiday and need medical attention.
Cancellation cover if you need to cancel your trip due to contracting Covid-19 within 14 days of your departure date.
14-Day cooling off period
There is NO COVER under this policy for 'local lockdowns' or 'track and trace'.
As is common with most travel insurance policies there is NO COVER under this policy if you decide to travel against FCDO advice. (please see our Covid Guarantee).
Premiums – Single Trip Policy
Some sections of the policy carry a £75.00 excess (reduced to zero for loss of deposit). Please see schedule of cover for details.
Duration (up to)
Age Groups
18-65
2-17*
< 2
66-70
71-75
Family**
8 days
£21.96
£10.98
Free
£43.97
£65.93
£43.92
18 days
£29.24
£14.62
Free
£58.51
£87.75
£58.48
24 days
£33.75
£16.88
Free
£67.47
£101.22
£67.50
31 days
£38.93
£19.47
Free
£77.89
£116.85
£77.86
*Must be travelling with an insured adult
** 2 Adults and up to 4 children under 18
Schedule of Cover

Section
Cover
Sums Insured*
Excess
Section A
Cancellation or Curtailment
£5,000
£75**
Section B
Medical Expenses
£5,000,000
£75
Inpatient Benefit
£500
Nil
Criminal Injuries Benefit
£5,000
Nil
Section C
Accidental Death and Disability Benefit
- Accidental Death
£10,000
Nil
- Disablement
£25,000
Nil
Section D
Delayed Departure or Arrival
£100
Nil
Cancellation due to a Delay of 24 hours or more
£7,000
£75
Missed Departure
£1,000
Nil
Missed Connection
£1,000
Nil
Section E
Personal Effects
(Single item limit £400)
(Valuables limited to £500 in total)
£2,500
£75
Tickets
£1,000
£75
Temporary Loss of Baggage
£100
Nil
Section F
Personal Money
£250
£75
Section G
Loss of Passport
£250
Nil
Section H
Personal Liability
£2,000,000
£250
Section I
Legal Expenses
£15,000
Nil
Section J
Wintersports Extension Cover (Optional)
Own ski equipment (single item limit £600)
£2,500
Nil
Ski equipment hire
£500
Nil
Hired ski equipment
£500
£75
Ski pack
£500
£75
Piste closure £50 a day to a maximum of:
£500
Nil
Delay due to an avalanche
£500
Nil
Section K
Denial of Boarding Extension – on payment of additional premium
Denial of Boarding Extension – on payment of additional premium
£40 per 24 hours up to a maximum of £560
Nil
If you are denied on your inbound flight – Additional Return Transport
£300 Europe, £500 Worldwide
£75
* Sums Insured is 'up to & per person'
** Excess will be reduced to Nil if the claim is for loss of deposit only
Important declaration
An insurance policy can only provide cover in respect of an event/occurrence which is sudden, unforeseen and beyond Your reasonable control. Any facts known to You, prior to purchasing this cover and also between the date of purchase of this policy and the date of travel which could possibly result in You having to make a claim, must be disclosed to Us otherwise You may not be covered or may be subject to revised terms and conditions and possible medical screening additional premium.
EXISTING MEDICAL CONDITIONS
Your policies may not cover claims arising from your medical conditions. If you answer 'yes' to any of the questions shown here then you must declare the relevant conditions to us. Please call the Medical Declaration Team on 0203 829 6637 and tell them that you have a T&G Travel Insurance Policy. The Medical Declaration Team may be contacted between 8am and 8pm Monday to Friday and 9am and 5pm on Saturdays and Sundays. So that we can ensure you are provided with the best cover we can offer please read and answer the following questions carefully and accurately: Please see page 2 for policy definition of Existing Medical Condition.
Reasonable care
You are required to take reasonable care of yourself and your property.
Activities
The insurance may not cover you when you take part in certain activities. You must check that the insurance covers your requirements.
Your Right to Cancel
Please remember that, if within 14-days of purchasing a policy you decide that the cover is not right for your needs, you can cancel the policy and obtain a full refund, providing no claims have been made on the policy.
Failure to comply with the terms & conditions of the policy may result in cover being restricted.
You can view or download the full insurance policy wording document PDF.
To view, the Product Information Document click here.