Loading Results
Sorry, No Villas found
There are no villas that match your search requirements, try broadening your search criteria or give us a call on
01954 261 43101954 261 431.
Looking for inspiration?
About France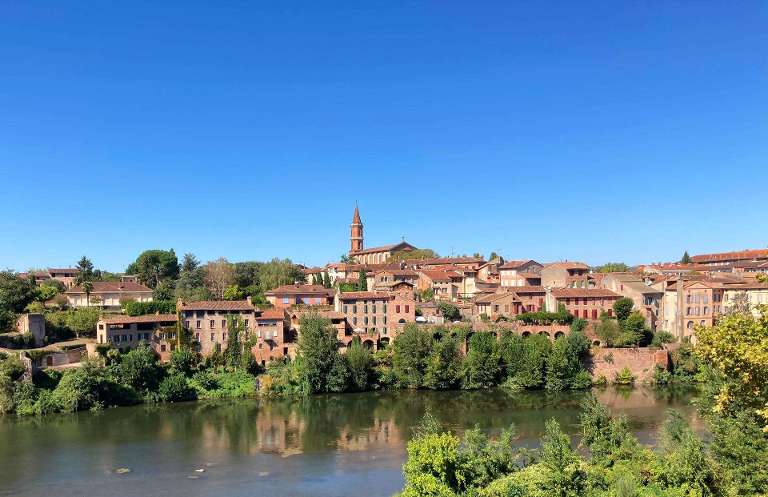 Nestled in the heart of Western Europe, France stands as a beacon of elegance, history, and unmatched beauty. Bordered by the Atlantic Ocean to the west, the English Channel to the north, the Mediterranean Sea to the southeast, and ensconced by majestic mountain ranges like the Alps and Pyrenees, this nation offers a geographical tapestry as diverse as its cultural heritage. From its bustling metropolises to serene countryside, every region in France unfolds a chapter of its enchanting story, making it a coveted destination for travellers worldwide.
Artistic Heritage:
France is a treasure trove of artistic brilliance, home to world-renowned museums such as the Louvre in Paris. The vibrant arts scene extends to the Côte d'Azur, where artists like Picasso and Matisse found their muse amidst the azure waters and radiant sunsets.
Culinary Delights:
The country is synonymous with gastronomy. From the delicate pastries of Paris to the rich truffles of South West France, every region boasts its culinary specialty. Languedoc, with its sprawling vineyards, offers some of the finest wines, perfectly embodying France's wine culture.
Breathtaking Landscapes:
France's landscapes are as varied as they are stunning. Provence captures the heart with its rolling lavender fields and olive groves, while the golden beaches of Côte d'Azur beckon sun-seekers and jet-setters alike. The lush valleys and historic caves of South West France present a striking contrast to the rugged coastlines of Languedoc.
Architectural Wonders:
The country's architectural marvels tell tales of its illustrious past. From the towering Gothic cathedrals in northern cities to the medieval fortresses of Carcassonne in Languedoc, France is a canvas painted with structures that have stood the test of time.
Cultural Festivities:
France is a celebration of traditions and festivals. Be it the bustling lavender festivals of Provence, the glitzy film festival in Cannes on the Côte d'Azur, or the soulful music fests in South West France, there's always a reason to rejoice.
Endless Exploration:
France's allure lies in its promise of discovery. Whether it's tracing the footsteps of famous artists, relishing the taste of its famed Bordeaux wines, or basking in the Mediterranean sun, there's an experience awaiting every traveler.
The Regions of France
If you're contemplating where to plant your roots during your holiday, here's a glimpse of the regions we've handpicked for our villa offerings:
Côte d'Azur (French Riviera)
Nestled in the southeastern corner of France and stretching along the sun-kissed Mediterranean coast, the Côte d'Azur gleams with glamour. Renowned for its turquoise seas, luxurious yachts, and the allure of film stars, it's the quintessential destination for those seeking sunbathing, luxury shopping, and vibrant nightlife. Cities like Saint-Tropez, Cannes, and Nice are the jewels of this region. While here, one must not miss the bustling Promenade des Anglais or the serene Lerins Islands. View our villas in Côte d'Azur.
Languedoc
Moving westward to the heart of southern France, Languedoc unfolds between the Mediterranean's azure coast and the rugged Cevennes mountains. This region is celebrated for its illustrious wines, the ancient Canal du Midi, and cities brimming with tales of old. Montpellier, with its elegant charm, the medieval fortress of Carcassonne, and the awe-inspiring Roman aqueduct, Pont du Gard, are but a few of the treasures waiting to be discovered. View our villas in Languedoc.
Provence
Bordering Italy and kissing the Mediterranean, Provence stands as a testament to nature's splendour and historical richness. Here, vast lavender fields dance under the Provençal sun, local markets buzz with activity, and ancient sites beckon. The cities of Avignon and Aix-en-Provence offer cultural forays, while the Luberon Valley and the breathtaking Verdon Gorge invite nature enthusiasts and adventurers alike. View our villas in Provence.
South West France
Encompassing regions from Aquitaine to Gascony, South West France paints a picture of diversity. The silhouette of the Pyrenees stands tall against the backdrop of the Atlantic Ocean. This region is renowned for its Bordeaux wines, the unique Basque culture, and its scattering of medieval castles. The vibrant city of Bordeaux, the surf haven of Biarritz, and the Dordogne Valley with its intricate network of prehistoric caves and resplendent châteaux are among its many attractions. View our villas in South West France.
Beaches
Starting in the French Riviera, this Mediterranean jewel offers some of the best beaches in France.
Cannes and Nice offer a luxurious beach experience, complete with promenades and azure waters, while smaller towns like Èze and Villefranche-sur-Mer provide more secluded retreats. For those in search of nature's raw beauty, the Calanques National Park between Marseille and Cassis reveals hidden beaches nestled amidst dramatic rocky inlets.
Moving westward, Languedoc beckons with its blend of history and coastline. While it's known for the winds that sweep across its shores, beaches like Leucate stand out, offering pristine sands sheltered from the elements. It's an area where beachgoers can simultaneously absorb history, nature, and the sun's rays.
Venturing further up the Atlantic coast, the South West's Landes region is a testament to nature's
grandeur. These vast expanses of beaches, such as the tranquil Hendaye Beach, are ideal for families and those seeking to bask in the sun's warmth. For adrenaline seekers, the waves at Seignosse Beach offer the thrill of the surf, a stark contrast to the peaceful sands nearby.
Further north, regions like Brittany and Normandy add a different flavour to the French beach
experience. With a mix of rugged coastlines, historic shores like Omaha Beach, and picturesque bays, they promise a unique blend of beauty and history.
Read on for more of our favourite beaches in France.
Things To Do
Family Friendly Activities
For families seeking adventures on the Côte d'Azur, there's a marine wonder awaiting at Marineland in Antibes with its captivating dolphin and orca shows. A hop away lies the Lérins Islands, accessible from Cannes, presenting serene beaches and exploration trails perfect for young explorers.
Meanwhile, in Languedoc, the picturesque Salagou Lake becomes a delightful setting for picnics and paddle boarding, surrounded by red volcanic rocks. Another treasure is the Bambouseraie in Anduze, a lush bamboo forest garden where children and adults alike can stroll amidst exotic plants.
Over in Provence, the enchanting Luberon villages, such as Bonnieux and Roussillon, come alive with colourful markets and winding historical streets, offering a family-friendly ambiance. The Calanques National Park, with its towering limestone cliffs, welcomes families for unforgettable boat tours.
For family-friendly holidays in France, we recommend our villas in: Côte d'Azur, Languedoc and Provence
Exploring Landscapes
For those with an appetite for breathtaking landscapes, the Côte d'Azur offers the Esterel Massif's hiking trails amidst striking red rock formations. Then, the serene peninsula of Cap Ferrat invites with coastal paths weaving between nature and beautiful villas, overlooking the Mediterranean.
In South West France, the majesty of the Pyrenees is undeniable, beckoning travelers with its summer hiking trails and winter ski slopes. Not far off, the Arcachon Bay unveils the towering Dune du Pilat, an inviting challenge for sand dune climbers, and the bay itself becomes a haven for kayakers.
Back in Provence, the undulating lavender fields of the Valensole plateau, especially in July, paint the landscape in shades of purple, while the Verdon Gorge stands as Europe's testament to nature's grandeur, ideal for canoeing or scenic contemplation.
For outdoor activities in France, we recommend our villas in: Côte d'Azur, South West France and Provence.
Wine Tasting
When it comes to wine, Languedoc, with its legacy as France's oldest wine-producing region, guides connoisseurs through a journey of diverse wines. South West France, on the other hand, is a pilgrimage for lovers of Bordeaux's robust reds or the unique flavours of Jurançon whites. But for those leaning towards rosé, Provence's vineyards hold the essence of summer in every glass, set against a backdrop of olive groves.
For wine-tasting enthusiasts, we recommend our villas in: Languedoc, South West France and
Provence.
Exploring History & Local Culture
France is a tapestry of tales waiting to be told, where each thread weaves its own rich narrative of history and culture. It's in this spirit that we've carefully chosen our villas, placing you at the heart of authentic French experiences. Each villa is nestled in locations that invite you to dive deep into the local way of life; whether that means taking a serene morning stroll to a nearby village, picking out fresh produce from the local market, or indulging in the rich aromas from a neighbouring café.
On the Côte d'Azur, Nice's Old Town captures the essence of Mediterranean life. Its bustling local
markets, narrow alleys, and historic tales echo through the streets, painting a vivid picture of the past. Venture deeper into Languedoc and be transported back in time at the citadel of Carcassonne, a fortified city that whispers tales of the Cathar knights.
In the sun-drenched lanes of Provence, Aix-en-Provence stands as an artistic beacon. It's a place where modern life blends seamlessly with history. Here, you can trace the steps of the great artist Cézanne, taste the sweetness of local delicacies like calissons, and immerse yourself in its artsy ambiance. History buffs are also drawn to Provence's amphitheater in Arles and the iconic Pont du Gard aqueduct – monumental remnants of Roman architecture and engineering.
For those venturing into South West France, a journey back to prehistoric times awaits. The Vezere Valley Caves offer a mesmerising look into ancient artistry, providing a window into the lives and expressions of our distant ancestors.
For history and local culture, we recommend our villas in: Provence, South West France and Côte d'Azur.
Traditional Food & Drink
A nation celebrated for its culinary passion, France offers an exquisite journey for the palate, where each dish tells a story of tradition, terroir, and the tireless pursuit of perfection. From bustling urban markets to serene countryside orchards, every corner of the country brims with flavours waiting to be discovered.
One cannot speak of French cuisine without mentioning its crowning jewel: bread. The humble baguette, with its golden crust and soft interior, is an embodiment of French simplicity and excellence. And then, there's cheese. With over 400 varieties, including the soft brie from Île-de-France and the pungent Roquefort from the south, cheese is an art form in France, enjoyed with reverence.
Pastries and desserts from France have set a global standard. Delicacies like croissants, éclairs, and macarons are not just treats; they're expressions of craft and dedication. The crème brûlée with its caramelised surface hiding a velvety custard below is a lesson in contrasts, much like the nation itself.
Diving deeper into regional flavours, Provence beckons with its ratatouille, a symphony of stewed
vegetables that captures the essence of the Mediterranean sun and soil. In Languedoc, the robust
cassoulet stands out, a heart-warming casserole of meats and beans. Meanwhile, the refined kitchens of the Côte d'Azur offer bouillabaisse, a fish stew that sings of the sea, with every spoonful a taste of the azure coast.
Accompanying this culinary adventure is, of course, wine. From the light and crisp notes of a Loire Valley white to the deep and robust Bordeaux reds, French wines are an odyssey in themselves.