Responsible Tourism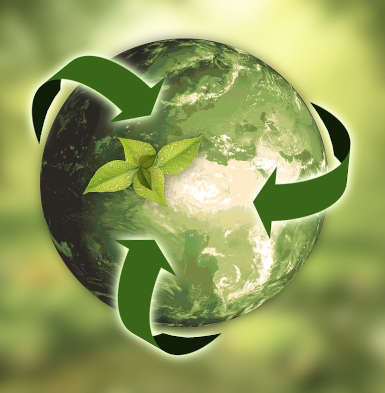 We respect that more and more holidaymakers are already looking to actively alter the way they travel to help minimise the impact on the environment. With this in mind, we are pleased to offer some simple suggestions to help you enjoy your holiday whilst limiting your carbon footprint:
Travel Smart
Try to fly during the day; night flights have the strongest warming effect.
Contrails, the long plumes of exhaust that you can see behind an aeroplane, can stay in the sky for many hours and can spread several kilometres wide before dispersing. They trap heat that would otherwise escape from the earth. During the daytime, contrails reflect some sunlight away from the earth making this a more favourable time to travel. Taking into account that at the majority of our properties the check-in time is from 4pm and the check-out time is by 10am day time flights are an all-round better option.
Choose a "greener choice" flight with Skyscanner
Skyscanner now highlights the flights that emit less CO2 on your chosen route. Book one of these flights and you are doing a small part to help the environment. Find out more here https://www.skyscanner.net/environment
Travel in Economy
Booking an economy ticket keeps your carbon footprint a little smaller as it maximises the number of passengers each flight can carry.
Pack Light
Quite simply, the less you take with you, the less fuel the plane has to use to carry it, so let's all pack a little lighter each time we fly. This can also contribute to reducing the amount of waste in the country you are visiting.
At the Airport
All UK airports now offer water fountains after security so taking a refillable water bottle with you is a great idea; just remember to empty it before you go through security.
Take the Train
The only fool-proof way to lessen the environmental impact of the flights you take is to not board a plane in the first place. Train travel is increasingly becoming the chosen form of transport for travellers as we try to address climate change. A number of our destinations can be reached by train in a day and it can be a lot less stressful than travelling through an airport. Find out more about travelling by train here. https://www.vintagetravel.co.uk/holiday-essentials/train-travel/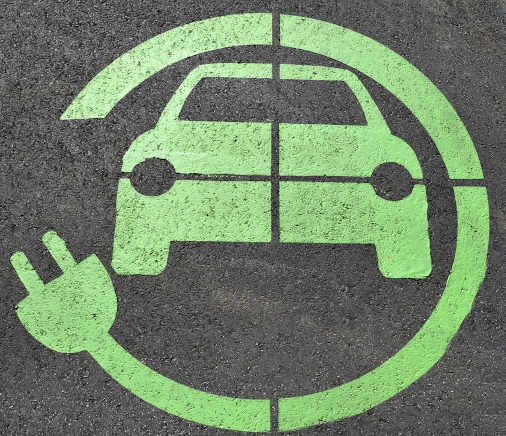 Take Your Own Electric or Hybrid Car
Many countries now have an extensive network of charging points for electric vehicles so it is an easy option to take your car with you. Take a look at www.chargemap.com for a list of recharging points en-route to your chosen destination.
If you are planning to use a plug-in hybrid or fully electric vehicle whilst at the villa, please advise us in advance. An additional charge may apply at your property (either payable in advance to the Vintage Travel UK office or paid directly to the owner).
Make Positive Choices Once You Arrive
Little things like taking a reusable shopping bag, water bottle or coffee cup with you can help to minimise your carbon footprint in the country you are visiting. Purchasing a refillable water bottle from a company such as Jerry Bottle is a great choice – they are a social enterprise that fund water projects around the world. If you look at the bottom of your reusable steel water bottle you will see the coordinates of the water project you have funded, so you can trace exactly which village your bottle is funding. http://jerrybottle.com/
Do You Need to Buy Bottled Water?
In many of our destinations, the tap water is perfectly safe to drink and often much purer than the water from your tap at home. You will find a comprehensive house book in your villa when you arrive which will advise whether the water is safe to drink. Even if you decide not to drink it, it can be safely used for washing fruit and vegetables, cleaning teeth or boiled for tea or cooking pasta and rice.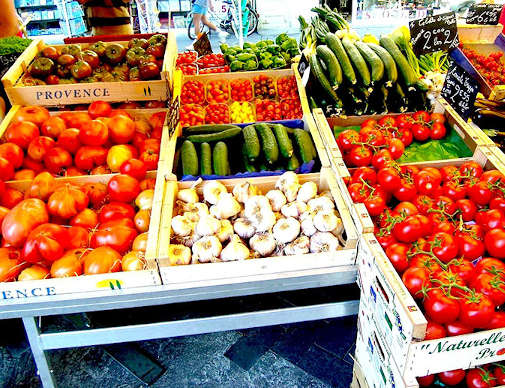 Shop Smart - Buy Local and Seasonal
Shopping at the local markets is a great way to immerse yourself in the local culture and sample the local produce in season, which always tastes much better than the plastic packed alternatives. Buy locally-made souvenirs as a way of supporting the community.
Recycle
Often once we leave home, our usual routines get left by the wayside. We are working with our property owners to provide clear and easy recycling information to help you recycle whilst on holiday.
Consider Hiring a Hybrid or Electric Car
Hiring an electric or hybrid car is a growing trend as many countries commit to reducing the amount of diesel and petrol cars on their roads. Whilst still in its infancy, we are encouraging our car hire partners to provide a hybrid or electric option and are happy to research this for you when booking a hire car.
If you are planning to hire a plug-in hybrid or fully electric vehicle on holiday, please advise us in advance. An additional charge may apply at your property (either payable in advance to the Vintage Travel UK office or paid directly to the owner).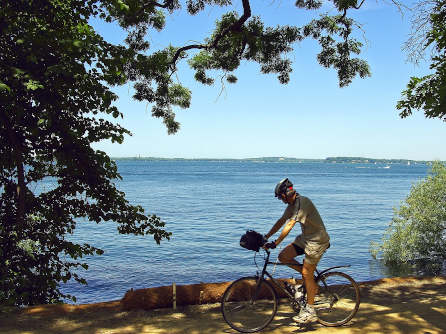 Local Transport
Using local transport can be a fun way to explore your holiday surroundings. Where applicable your house book will include information on local bus and train services, alternatively, hire some bikes and keep fit at the same time.
Be Energy Conscious
If they are plugged in, devices and appliances still use electricity even in standby mode. Before leaving home and in your holiday villa, remember to switch off anything that's plugged in at the mains when it is not in use. If you go out for the day, simple actions like switching off the air conditioning are a big help.
Playing our Part
We are pleased to support Cool Earth by offering them as a charity choice for our clients filling in a holiday survey on return from their holiday. You can find out more about the fantastic work they are doing alongside rainforest communities to halt deforestation here www.coolearth.org
We are always assessing our impact on the environment as a company and striving to introduce better environmental practices where possible. We now send out our brochure in potato starch envelopes and continue to pack your holiday documents in a cardboard envelope rather than plastic. We provide you with a document wallet and luggage labels for your holiday, however, if you are a returning client and do not need these again, please let us know and we will make a note not to send them.
Looking for Inspiration?
We are very happy that two of our destinations received an accolade in the Sustainable Top 100 Destination Awards 2019. Baiona in Galicia and Torroella de Montgri L'Estartit in Catalunya both submitted a sustainable success story that saw them awarded first and second place in the Best of Seaside category. Find out more about their achievements here.
Talk to us
We are constantly training our sales team on responsible tourism and they are all knowledgeable about assisting you to make the best choices. Give us a call on 01954 261431 and we will be happy to help. Once at your holiday villa, our local representatives or property owners can offer advice and ideas on how you can support the local community and minimise your environmental impact during your stay.