05 May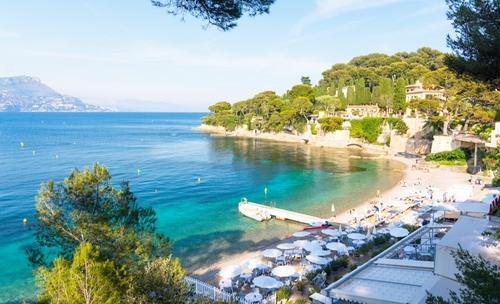 Favourite beaches in
France
When you think about holidays in France, it conjures up gorgeous pictures of luscious vineyards, sweeping valleys, charming medieval towns and bustling city streets lined with quaint cafes. But what shouldn't be overlooked are the spectacular beaches on offer.
‍
Renting villas in France can be a wonderful way to experience the laid-back nature many areas of the country boast and fortunately, many can be found within easy access of the pristine coastline, particularly in the Mediterranean south and south-west of the country.
‍
Hugging the coast from Bordeaux down to the Spanish border and again along the Languedoc, Provence and Cote d'Azur regions, France's beaches provide blissful pristine sands, aquamarine waters, rolling dunes, spectacular vistas and no shortage of glitz and glamour too.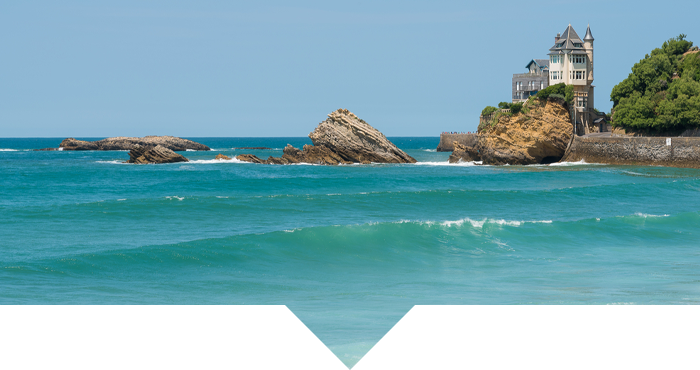 Atlantic coastline
If you're tempted by villas in south-west France, the Atlantic coastline offers miles and miles of sweeping sandy beaches. Le Porge Ocean, just west of Bordeaux, is a beautiful dune-backed beach ideal for watersport enthusiasts, thanks to its strong winds and lively waves.
‍
To the south, Beach Pointe and Plage Thiers have calmer waters but are no less beautiful, while the resort town of Biarritz, near the Spanish border, is awash with wonderful beaches to explore. La Grande Plage is the go-to destination for those looking for a lively vibe and breath-taking sunset views while Plage de la Cote des Basques is a surfer's paradise.

Villas In South-West France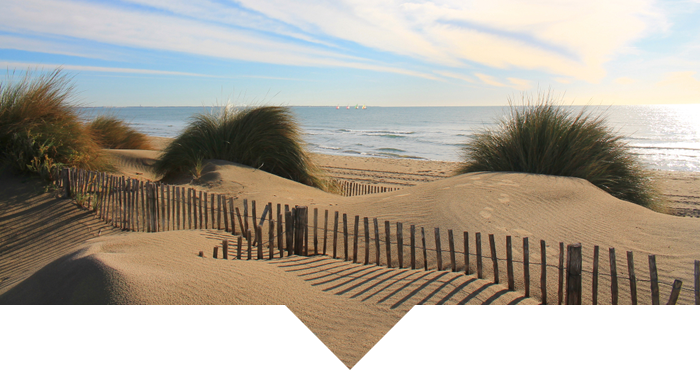 Languedoc region
If beaches are high on the agenda when you visit France, there's no better spot than the Languedoc region on the south coast. Vast, unbroken stretches of golden sands await when staying in villas in Languedoc.
‍
Within easy reach of Montpellier, Plage de l'Espiguette is nothing short of spectacular. Rolling dunes are injected with wild grass, while the tranquil waves of the Med lap at the shore. It's the perfect escape for a spot of rest and relaxation – although, if you're feeling energetic, it's also a great destination for paddleboarding.
‍
For a more typical beach experience, head to Argelès-sur-Mer near the Spanish border. The town itself is well-equipped with plenty to do – not least the new attraction Canyoning Park – while the Blue Flag beaches enjoy an impressive mountainous backdrop.

Villas In Languedoc Region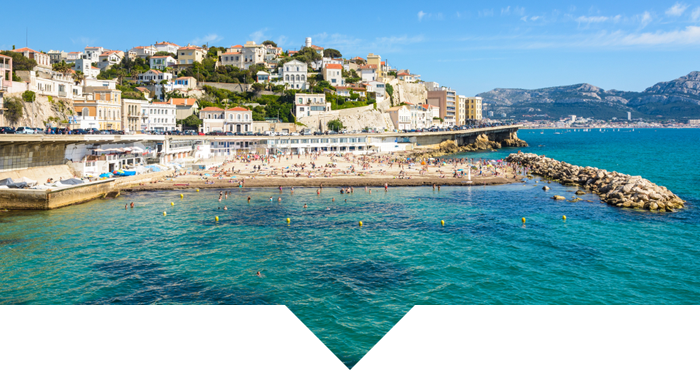 Provence
Contrasting Languedoc's many rugged beaches, the picturesque coves and bays of Provence are another popular spot. Villas in Provence are popular thanks not only to the coast but also the gorgeous city of Marseille.
‍
Around the city centre, Plage des Catalans is among the most popular sandy beaches, but that does mean it can get busy. Other nearby options include Plage du Prophetes and Plage du Prado, the latter of which is a popular spot for swimming. In fact, Marseille boasts no fewer than 21 beaches, so you're guaranteed to find an idyllic location.
‍
If that's not enough, from Marseille you can also catch a boat ride to Les Calanques, nestled between Marseille and Cassis, where you'll find breathtakingly beautiful beaches, scintillating sea views and fantastic hiking opportunities too.

Villas In Provence