‍4 Favourite beaches in
portugal
One of the most popular countries to visit in Europe is Portugal. With plenty of fabulous resorts to stay at and lots to do, it never disappoints. Portugal also has delicious food and drink to try along with a seriously warm welcome from the locals to enjoy. This makes it ideal for anyone to check out – from singles to couples and families.
‍
One major reason so many people head to this European hotspot is the favourable climate and stunning beaches. The dramatic coastline Portugal offers up means there are some great beaches to relax on here. This is perfect if you love just chilling out while away or like to get active with water sports.
‍
But which are the 4 favourite beaches in this country? We have looked at 4 in particular, but which beaches in Portugal are your favourite?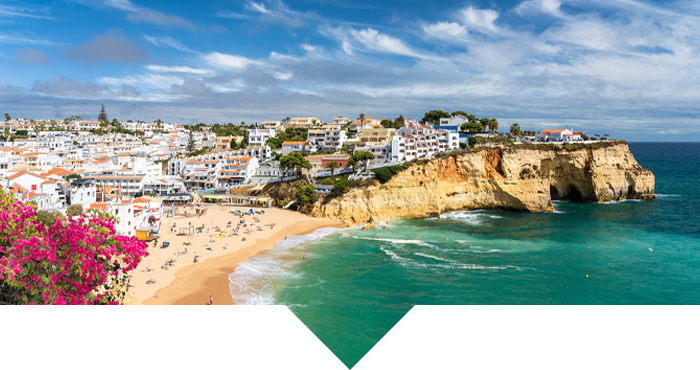 Praia de Carvoeiro – Carvoeiro
This is certainly one of the top beaches in Portugal to escape to. Carvoeiro itself is a lovely resort which is popular with both local and international travellers. Set into cliffs, it not only has great restaurants and shops but one of the most iconic beaches in The Algarve too.
‍
Praia de Carvoeiro is the main beach here and has lots to offer. The soft sand is perfect for families to play on and it is large enough to never feel cramped. Even if you just want to lie in the sun or swim in the sea, it is a great choice. With pretty fisherman's houses and handy cafes close to the beach, it also has plenty of extra attractions for travellers.
Villas in Carvoeiro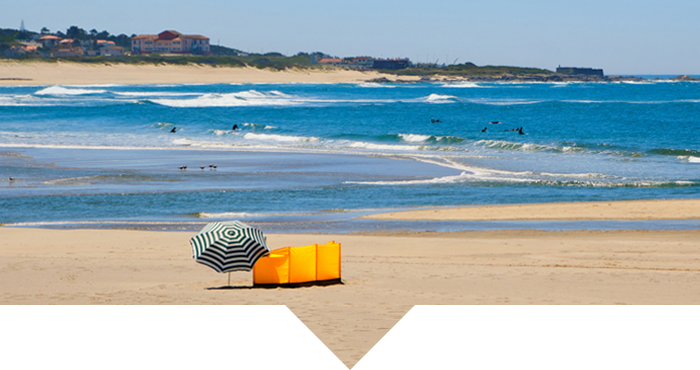 Praia de Ancora beach – Vila Praia de Ancora
The Algarve is well-known for having some of the best beaches in Portugal, but it is not the only region to consider. Portugal's Costa Verde also has some fantastic stretches of sand to enjoy. The main beach at Vila Praia de Ancora is perhaps the pick of the bunch, although Afife beach comes a close second!
‍
Praia de Ancora beach offers calm waters and soft sand which makes it the ideal spot for everyone to enjoy. The balmy Portuguese climate also helps make spending a day here surfing, chilling or tanning a real pleasure. This beach regularly gets mentioned as one of the country's top beaches and it's easy to see why. The pretty town of Vila Praia de Ancora also helps lend a sense of elegant charm to it also.

Villas in Vila Praia de Ancora
Praia de Moledo – Moledo do Minho
The Minho region in Northern Portugal is another great place for beach lovers to try out. Moledo do Minho is a famous resort in this region which is often frequented by celebrity names and famous politicians. A major reason for this is not only the great local cuisine and warm hospitality but also Moledo's main beach.
‍
It is a place of stunning beauty which is located within the Camarido protected area. This means it has retained an unspoilt feel, which the EEC Blue Water flag award it boasts shows. If you love water sports, it is also a great option. Stronger winds can give rise to decent waves, which means surfing and windsurfing are popular here. For those who like history, the Insua Fortress can be accessed from Moledo beach via boat.

Villas in Moledo do Minho