Favourite beaches in
Spain
Whether you are travelling as a couple or as a family, there is something for everyone to enjoy in Spain, whether you want to relax, sightsee, shop or play sports.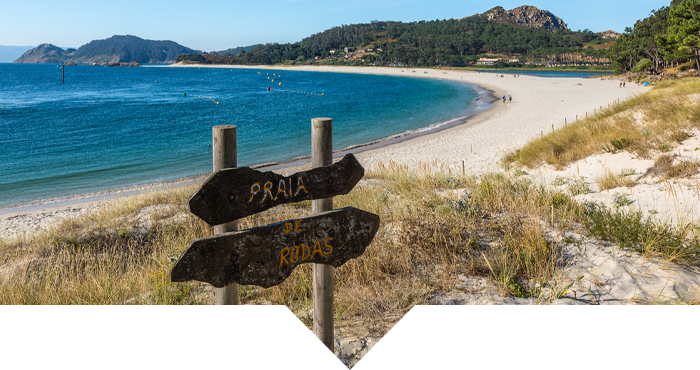 Galicia
Frequently compared to beaches in the Caribbean due to its outstanding quality, Playa de Rodas is a curved 700m beach in Praia das Rodas. This island is part of the Cies Islands which are now classed as a national park. Rodas has calm lagoons and crystalline water shaded by small dunes, making it ideal for adults looking for a quiet place to relax.
‍
As Catedrais, close to the town of Ribadeo, is ideal for sightseers visiting Spain. As the tide rolls out, 30m high arch-shaped rocks emerge from the sea, known as the Cathedrals. It's a haven for swimmers at both low and high tides, and if the tide gets very low, you can actually access other beaches due to the sand extension.
‍
Praia de Xastelas on Arousa Island is an ideal spot for families renting villas in Spain, as the calm waters are safe for small children and inexperienced swimmers alike. It's also adjacent to Carreiron Point, which is a paradise for bird watchers.
Visit Galicia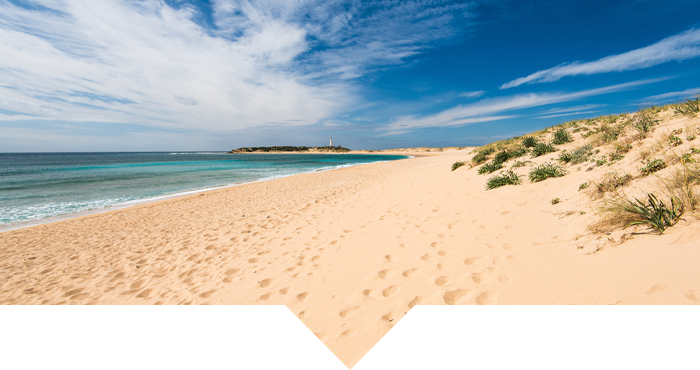 Andalucia
Playa Zahara de los Atunes in Cadiz is a beach equipped for watersports and offers many places to eat and drink while you gaze over the luminous waters. Its enormous size (6km) affords plenty of privacy for the Spanish celebrities who like to frequent it.
If nearby Marbella isn't to your taste, Puerto Banus offers a more relaxed vibe suitable for adults who visit Spain and enjoy the finer things in life. The opulent marina is lined with bars, upmarket restaurants and plenty of salons to soothe your frazzled hair and skin before you party.
‍
If you think you might want to take a break from the sun, Nerja's Playa Burriana is a bustling seafront close to Fundacion Cueva de Nerja. This 5km expanse of caverns regularly plays host to concerts, which utilise the cave walls as a natural amphitheatre. For sightseers who visit Spain, the stunning Balcon de Europa, one of the highest coastal points in Europe with amazing views, is a short stroll away.

Visit Andalucia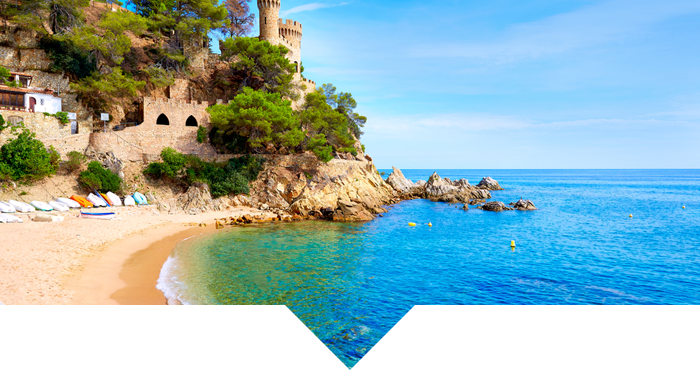 Catalunya
Sa Caleta in Lloret de Mar is a scuba enthusiast's dream. The rocky seabed houses many marine species within the turquoise waters and is surrounded by lush vegetation and rocky cliffs. A short journey will take you to the historical city of Barcelona where architecture and culture, plus great shopping, await for adults. Zoos and aquariums will be sure to keep the younger members of the family amused for hours.
‍
The picturesque Cala Sa Tuna in Begur is lined with rainbow-hued fisherman's houses and makes a great destination for photographers. Access is limited, making it a quiet spot ideal for adults looking for sanctuary. The nearby Cave of Capellans sometimes reverberates with the sound of traditional Catalonian music in a welcome shaded setting.
‍
Sporty travellers should head to Platja de Cunit, 50km from Tarragona. This beach has designated areas for football and is also equipped for volleyball and water sports. More relaxed members of the family will find sun loungers and everything else you need for a lazy day in the sun.

Visit Catalunya