29 Mar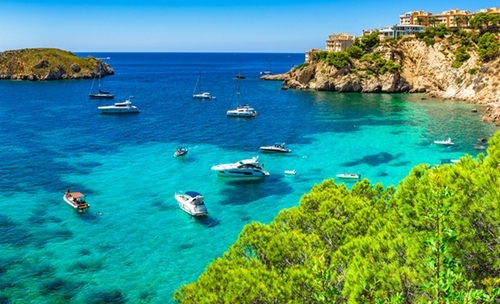 Favourite Beaches
‍In the Balearic Islands
If your thoughts are turning towards holidays in stunning, sunny locations, you are not alone! Dreaming of beautiful beach destinations is top of our list and the Balearic Islands have some of the most gorgeous beaches to relax and rejuvenate on. There are also some fantastic villas in the Balearic Islands to make your stay even more special.
‍
The Balearics are the perfect place to enjoy a relaxing beach break. Read on to discover some of the best beaches in the Balearic Islands, with wonderful places to stay nearby.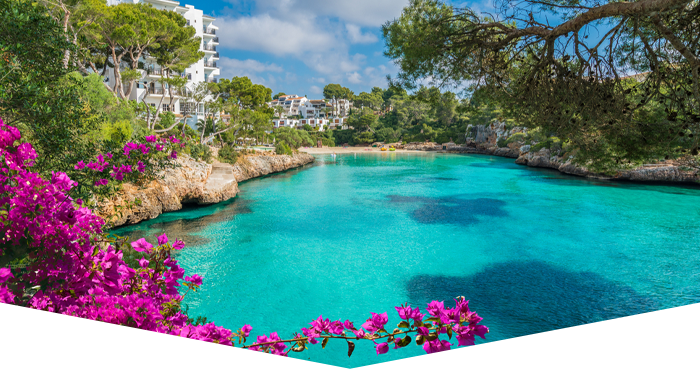 Cala d'Or, Mallorca
The beach resort of Cala d'Or actually boasts five little beaches dotted across the resort, each with its own unique charm. These are bijou beaches, which are perfect for sunning yourself among the hustle and bustle of this popular summer hotspot. These beaches are perfect for swimming as well as relaxing, and you have a quick hop back into the resort or to one of the beautiful villas in Mallorca where you can siesta through the hottest part of the afternoon.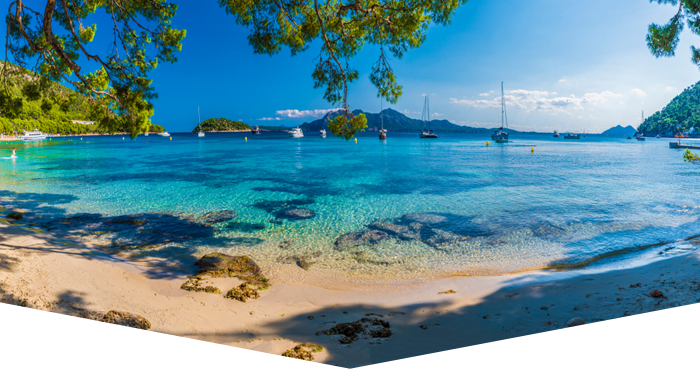 Playa de Formentor, Mallorca
With a beautiful stretch of white sand and sparkling turquoise waters, Playa de Formentor is a favourite spot of beachgoers from all over Mallorca. Some even say it rivals beaches in more tropical locations, such as Hawaii. Handily located a short drive from many villas in Mallorca, it has views of stunning, lush greenery from the beach and the ocean. Rent a straw sun umbrella and lay out with a good book or simply enjoy the fantastic views. It can get quite busy, so snag a spot early and spend your day relaxing with the gentle ocean breeze.
Binibeca, Menorca
Fantastically located for one of Menorca's most popular resort towns, Binibeca beach is all sparkling white sand and gently lapping waves ideal for a swim. Close to many villas in Menorca, it is a convenient and beautiful must-visit spot complete with a beach bar to get snacks. The water is shallow and warm enough for swimmers of all strengths and ages, making this a wonderful spot for the whole family to visit. Hire a sunbed and sunshade to chill out for the day, or for more active beachgoers, you can hop in a kayak or electric boat for some thrill-seeking fun.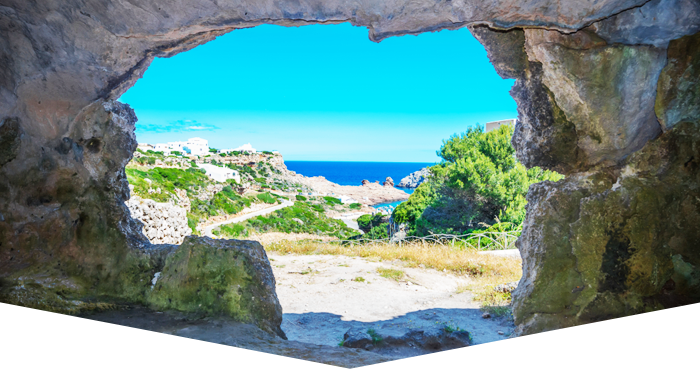 Cala Morell, Menorca
This more rocky beach is good for adults and lovers of natural beauty. There is a bar to grab a drink and have a relaxed sit-down, but the beach itself is enough of a draw. The chic cove is surrounded by high and beautiful cliffs which nestle it away from any winds, with views of traditional Menorcan houses built into the rock. The deep bay creates a beautiful shade of cobalt blue, which dazzles the eye and also makes this a prime spot for divers. Underground caves are ideal for those looking to have a deeper exploration of the Menorcan caves – something you can easily organise with a tour guide.
‍
The beach itself is good for families, but the bay is better for swimmers who are confident in their abilities due to its depths. Easily accessed from both central Mahon and other popular areas of Menorca, this beach is a must-visit, whether you want to enjoy its 200m of white sand or have an adventurous swim or dive. If nothing else, it is an essential spot for taking some beautiful photographs; you will recognise it from postcards sold all over the island!

Are you just about ready to book your tickets and your accommodation? Start practising your Spanish and get ready to enjoy some of the best beaches around as soon as you can.