The Best
‍Greek Islands
for boat rentals
Home to impressive Roman landmarks, tantalising cuisine, and picture-perfect bays, the Greek islands offer the perfect blend of sightseeing and relaxation.
‍
Unlike a hotel, our luxury villas in Greece enable you to enjoy a wonderful home from home experience. From villas for large groups to something a little smaller, you may even be able to store a rental boat nearby. Hiring a boat in Greece enables you to explore the surrounding area at your own pace. Hop from one spectacular island to another, discovering unspoilt beaches, idyllic coves, and traditional villages, along the way. From exquisite yacht charters to comfy sailing boats, there are plenty of options to choose from.
‍
Steeped in azure waters and impressive architecture, the Greek islands are brimming with boat rentals. To help plan your itinerary, we have rounded up the best Greek islands to explore by boat.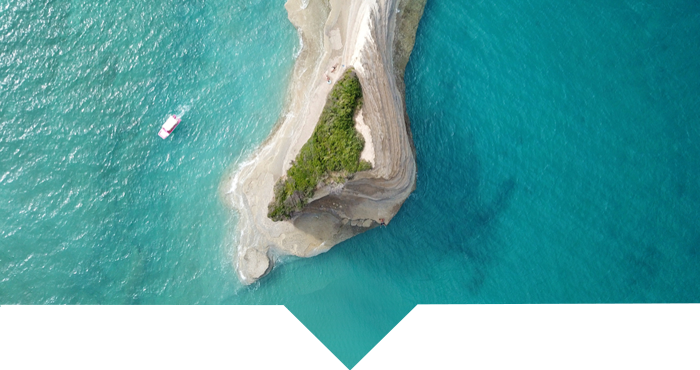 Corfu
Corfu is home to one of the most beautiful and romantic islands of the Ionian island group. From spectacular green hills to idyllic beaches, this island has everything it takes to please any type of traveller. Moving away from central Corfu Town, you'll discover the stunning seaside villages, tiny verdant islets and wild natural landscapes. Whether you're looking for a hotel, or a private villa in corfu, you will want to venture out and partake in some of the breathtaking activities. Filippos Boats are one of the top boat rentals in Kassiopi, Corfu.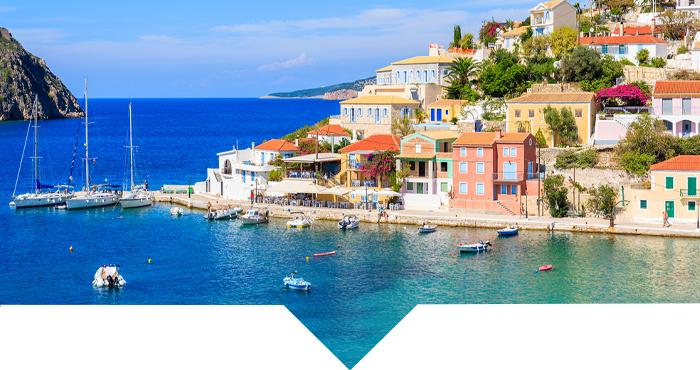 Kefalonia
In the heart of the Ionian Ionian sea, Kefalonia is not only the biggest Greek island of the Ionian but also one of the most beautiful ones! Boasting a breathtaking natural landscape with exotic beaches, picturesque fishing villages and magical underground caves, Kefalonia is one of the best destinations in Greece. If you're staying in a villa in Kefalonia, you will need to organise your own boat rentals rather than a typical hotel tourist guide. For the best boat rentals, visit Fiscardo Boats for an unforgettable holiday experience.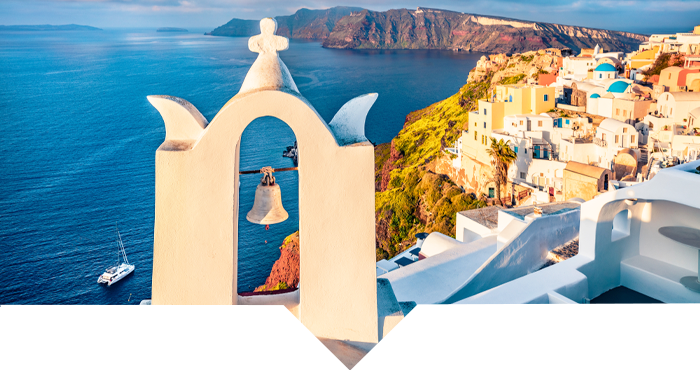 Santorini
Home to crystalline waters and the island's iconic cliffside buildings, Santorini is brimming with unique cultural experiences. Along with traditional Greek style villas to stay in, you will also find plenty of boat rentals to choose from. Delve into the charismatic shopping streets of Santorini for handmade gifts and souvenirs. Savour authentic flavours at a family-run restaurant or climb up Santorini volcano for breathtaking vistas across the island. Offering a fairly warm climate year-round, this destination is the perfect choice for your next family holiday.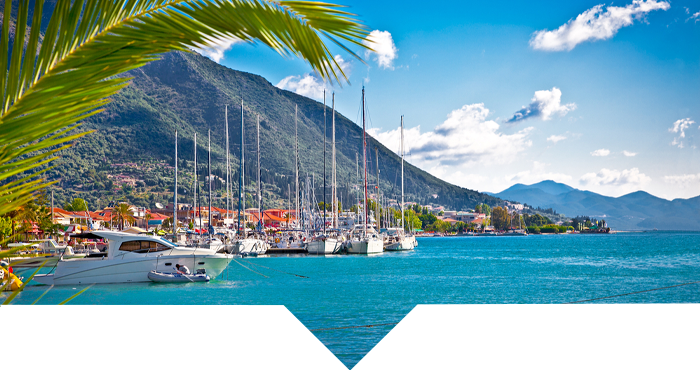 Lefkada
Offering plenty of space to anchor up and dock, Lefkada is a great choice for boat rentals. Make the most of the island's white sandy beaches in true style with your very own superyacht. Alternatively, you could choose a slightly more modest sailboat to explore this island in. Nestled within the Ionian Sea, Lefkada is your go-to place for thrilling water-based activities including paddle boarding, snorkelling, and canoeing. In fact, the island is also well known for its fantastic windsurfing opportunities. On top of that, you will also discover peaceful beaches, scenic biking trails, and local wineries.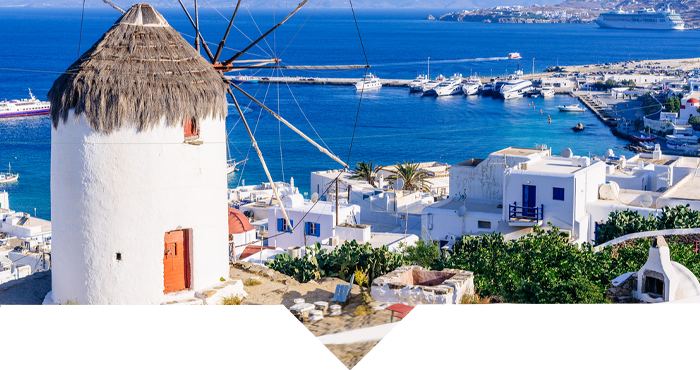 Mykonos
Trust us when we say that you would not want to visit the Greek islands without experiencing the glitz and glamour of Mykonos. Famed for its ancient landmarks and beachside cocktail bars, this paradisical island is particularly popular amongst the world's rich and famous. Follow in the footsteps of the island's celebrity clientele and hire out your very own luxury yacht. Soak up the sunshine at a secluded beach or dance the night away at a sophisticated nightclub, before admiring the ancient ruins of Delos. If you're looking for somewhere to stay on the island, Mykonos also boasts an array of stylish villas with private pools. And, if you decide to arrive by boat, the island is very easy to access with plenty of ports and space to dock.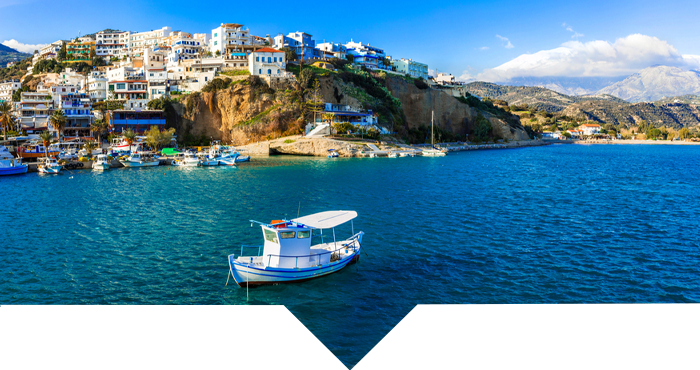 Crete
Arguably the most popular destination in the Greek islands, Crete is another place that you do not want to miss. Offering everything from fascinating museums to incredible diving spots, you will never be short of things to do. If you are after villas for families, then Crete has something to suit all age groups. City dwellers with simply love the museums and heritage sites of Heraklion and Hania, while beach bums will be totally spoilt for choice along the Cretan coast. Foodies will fall in love with the island's unique cuisine, while adrenaline junkies can take to the water with some unforgettable sporting activities. If you are lucky enough to have a boat rental in Crete then you can venture even further afield. Sail off to the nearby island of Spinalonga and learn all about Venetian history, or, discover charming fishing villages as you cruise around Crete's serene waters. Either way, this island promises many memorable adventures.