22 Feb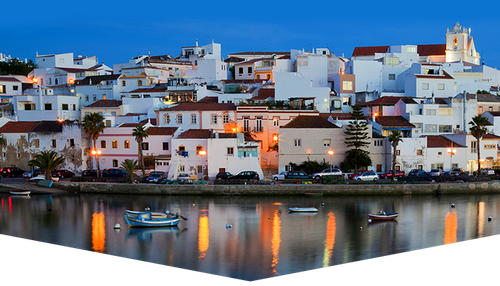 The Best Holiday Destinations
for Couples in Portugal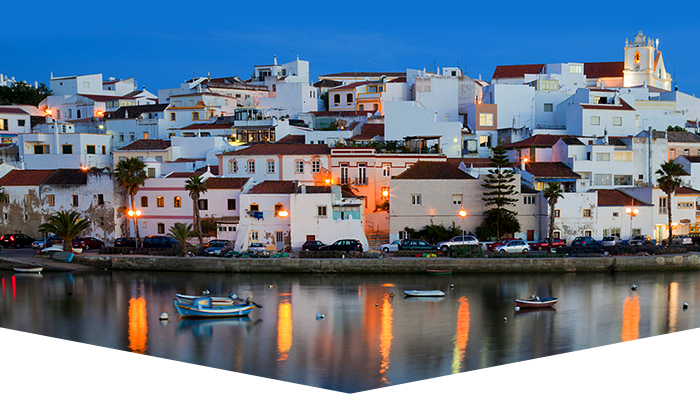 If you and a loved one are looking for the perfect holiday destination filled with romance, then with these top destinations for couples in Portugal you are spoilt for choice. Portugal oozes romance in abundance with its natural beauty and rich cultural heritage. 
‍
While it can be difficult knowing where to go in Portugal for your romantic getaway, we have handpicked the best holiday destinations in Portugal for couples searching for the trip of a lifetime. With stunning villas with private pools and more, rest assured you will find the holiday of your dreams with Vintage Travel.

The Stunning Views Of The Algarve
This southernmost part of Portugal, perhaps one of the first places that come to mind when you think of Portugal, is home to infinite lengths of soft, white sand and crystal clear waters. Its many beautiful towns and villages along the coast make it an ideal destination for a romantic Portuguese honeymoon or getaway with your loved one. Choose from a selection of stunning handpicked villas in Algarve where you and your partner can unwind and enjoy the sunny views of this stunning place.
‍
One such town is Faro. Its breezy and laid-back vibe makes it the ideal place for couples-only holidays in Portugal. Spend time relaxing on the beach and splashing in the waves at the beautiful Praia da Rocha beach, or if you are feeling a bit daring, take a boat trip over to Ilha Deserta. If a bit of culture is what you are looking for, head a few miles out of town to Estoi, where you can stroll hand in hand around the preserved ruins from Roman times and the pink tiled palace.

The Stunning City Of Porto
Portugal's laid-back environment is ideal for a romantic getaway, and one lovely seaside town in Portugal is Porto- located to the north of the country's capital, and it is noted for its wine and the Douro – the river that runs through it.
‍
All across Porto, intricate medieval mosaics may be found, offering the city a sense of nostalgia for a more innocent time. Take a stroll around the city and take in the charming atmosphere and go on a tour of wine cellars for a truly romantic experience. Then, as the sun goes down over the river, enjoy a romantic dinner for two. We have some beautiful villas in Costa Verde & Minho nearby.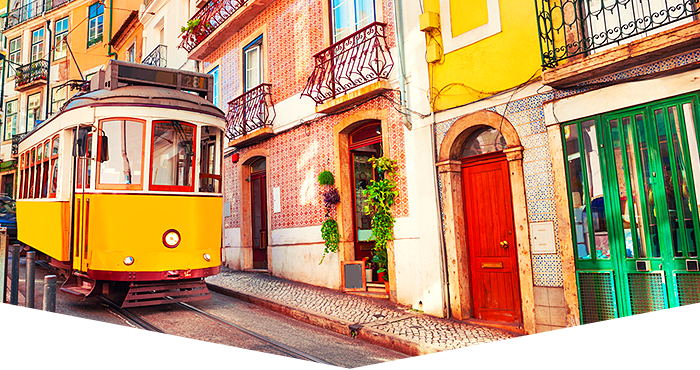 Lisbon's True Romance
Considered to be one of Europe's most romantic cities, Lisbon is a great place to visit with your beloved because of its exquisite architecture and dynamic environment.  Numerous romantic spots can be found around the city, notably the Alfama neighbourhood, where you can enjoy live fado music.
‍
Lisbon belongs to the tragically romantic folk genre for which Portugal is famous for. The Tagus River banks are lined with excellent eateries, and the notable historical landmark of Belém can be found nearby as well. Do not forget to stop at one of the many viewpoints, for example, the Miradouro de Senhora do Monte, to marvel at the sunset.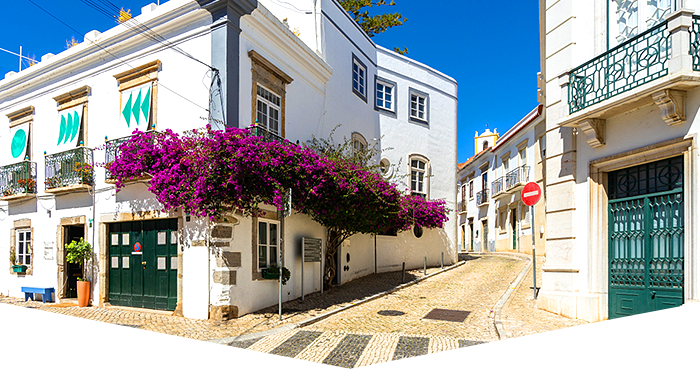 Relax & Unwind At Tavira
Tavira is a charming medieval village located east of Faro, Portugal, that is both romantic and family-friendly. Despite the fact that it is a tourist destination, it is generally free of oppressive tourist hordes. It has a storied past, a charming Old Town, and the almost-perfect beaches of the Ilha de Tavira, a little island off the coast of Tavira, just south of the city.
‍
Along the Gilo River, take a stroll with your partner and stop at the Pego do Inferno, one of three amazing waterfalls in the region. As the evening draws near, head to the beach for a meal of fresh seafood and crisp white wine while watching the sunset over the horizon.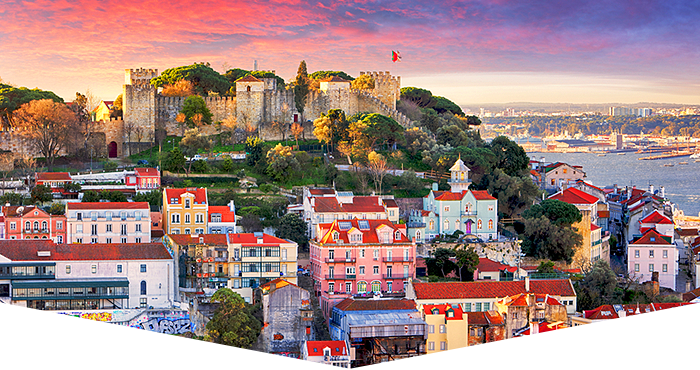 Planning The Getaway Of Your Dreams
When it comes to taking a couples holiday, Portugal will certainly not disappoint. Whether you are looking for relaxed romance or flirty fun, there really is something for everyone. Book into one of the Vintage Travel villas in Portugal today, with a number of stunning destinations, choose from villas in Costa Verde and Minho and much more for a trip to remember with your loved one.