The Best Holiday Destinations
For Families
A villa is a fantastic family holiday option. That's because it will offer so much more space and privacy than a hotel and, what's more, perks like cooking facilities will save you a lot of money on dining out. Add to this your own garden, patio and even your own pool (so no more rushing to get to a sun lounger) and you are officially in holiday heaven.

But the question is, with so many locations to choose from, what's the best spot for a family villa holiday? To make choosing easier for you, here is our list of 5 of the best destinations. All offer villas great for families and also, great villas for large groups in general: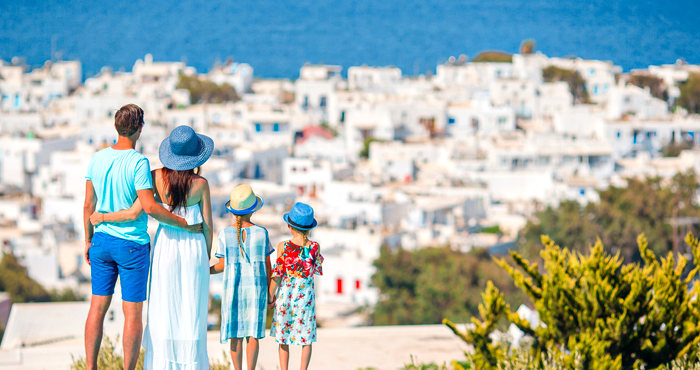 Crete, Greece
As it's the biggest of the Greek islands, Crete is a brilliant family getaway option with plenty to explore. Local attractions include Europe's longest and deepest gorge, the Samaria, which you can take an adventure walk along; the colourful Cret Aquarium in Gournes with its many ocean species, and the exciting (and educational) Dinosauria Park, also in Gournes. Or why not try to escape the maze and scary Minotaur at the mythologically-themed Labyrinth Park?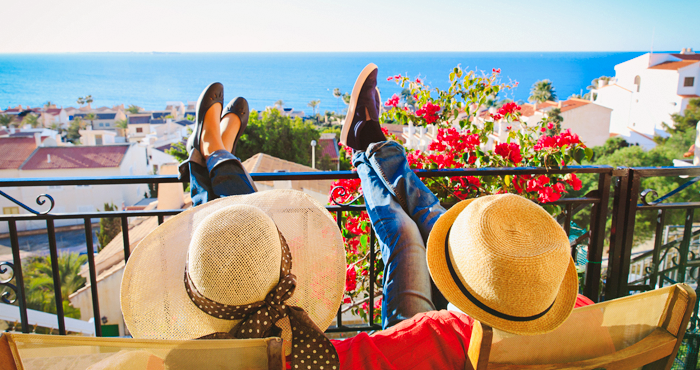 Menorca, Spain
This beautiful island is very family-friendly and its rich history means that there's a learning element to all of the fun too. For instance, you can take a kayak adventure around the many hidden caves and coves; learn about history by going on a jeep safari to the 4,000-year-old Talayotic settlements, or get close to wildlife at the Es Grau beach and nature reserve, a fascinating wetland area and Unesco Biosphere Reserve. Another great day out is the Delfines Aquacenter water park, which has enough tunnels, chutes and slides to keep your kids busy for quite a while.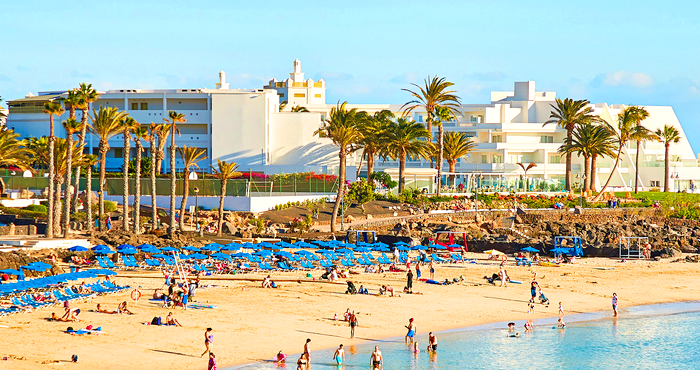 Lanzarote, Canary Islands
You'll never be short of things to do in Lanzarote. After all, how many islands can boast its own Submarine Safari adventure, where you can descend 30 metres below the water? Or the American-style, Rancho Texas animal park, with sea lions, pony rides, cowboy lasso displays and even its own Gold Mine? And if your kids love pirates (we're guessing yes), then The Pirate Museum at Teguise will offer plenty of parrot and eyepatch antics. What's more, the island has no less than two water parks – at Costa Teguise and Playa Blanca – as well as a chance to try racing go-karts at San Bartolome.
Mallorca, Spain
Mallorca is another Balearic destination that's great for all ages. In part, that is because it's a very established holiday spot, meaning it has built up an impressive set of attractions over the past few decades. For instance, you can take your pick from a total of three waterparks (Western Water Park, Hidropark and Aqualand), or, give children a real sense of marine geography, head to the Palma Aquarium, which has Mediterranean, Indian, Atlantic and Pacific ocean zones. Or if you'd like to escape the coast for the day, then make your way to La Reserva Galatzó, a forest wonderland deep in the Tramuntana mountains offering zip lining, rock climbing, swinging bridges, canyon sliding and plenty of wildlife.
Cote d'Azur, France
The ever so beautiful, stylish coastline called the Cote d'Azur stretches from Marseilles all the way to Menton near the border of Italy. Cote d'Azur is also known as the French Riviera and offers a glamorous holiday destination for large groups and families. From private beaches to high-end restaurants visitors will delight in the absolute pleasures of Cote d'Azur. As a family, you can enjoy an array of activities, ranging from segway tours, vineyard trips, a day trip on a beautiful catamaran and even snorkelling. After a beautiful day out, you can unwind and relax in the comfort of your own private villa.