The Best Holiday Villas For Honeymoons & Anniversaries
The venue is booked, the cake has been ordered and the dress is to die for, but there's one thing just can't seem to sort out. Your honeymoon! We know, it's a lot to think about! Some would argue that your honeymoon is the biggest and most important holiday of you and your partner's lives, but in the midst of wedding planning, booking a trip can seem daunting! Well, panic no more, because we are here to help! We're here to offer you a one-stop-shop for everything you could dream of, think villa holidays with private pools… Think big! It's your honeymoon!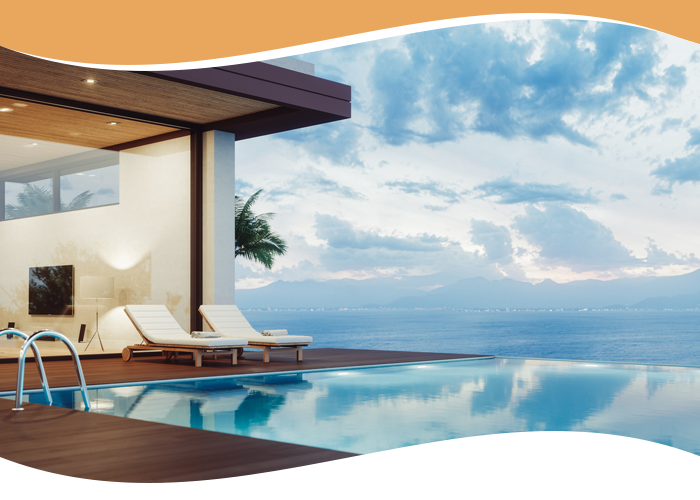 Honeymoon in Paradise
Can you imagine yourself lounging poolside at a villa in Greece? We sure can! Villas in Greece are the closest thing to paradise, and just moments away from the sleepy little town of Maganos is a beautiful welcoming cottage, perfect for two. The Aeletta cottage has stunning views out over the sea views of northern Kefalonia. Sat south facing, this cosy escape catches the sun from dusk till dawn and is the perfect place to watch those romantic sunsets as a couple. If you fancy getting some mementoes to commemorate your trip, there are market stalls, lace shops and ceramic stores within walking distance. This little haven has everything you need for a romantic getaway, and is somewhere you'll want to revisit year after year. (Think anniversaries!)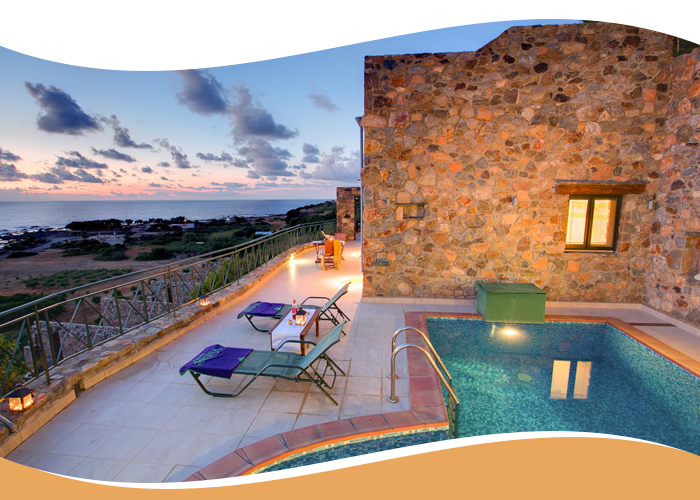 Sunsets in Spain
You, your partner and a relaxing retreat at a villa in Spain. Villas in Spain are exactly as you would imagine, think of having your morning coffee while looking out across sweeping views, stunning hilltops and flowering meadows, only a short walk away from stunning golden sands. Take your honeymoon adventure to the coastline of the Rías Baixas near the hamlet of Moreira. The Los Tendales property boasts beautiful grounds that extend far beyond the charming stone exteriors, with luscious lawns, a beautiful stone table and a sun terrace by the pool; this is the ideal honeymoon location.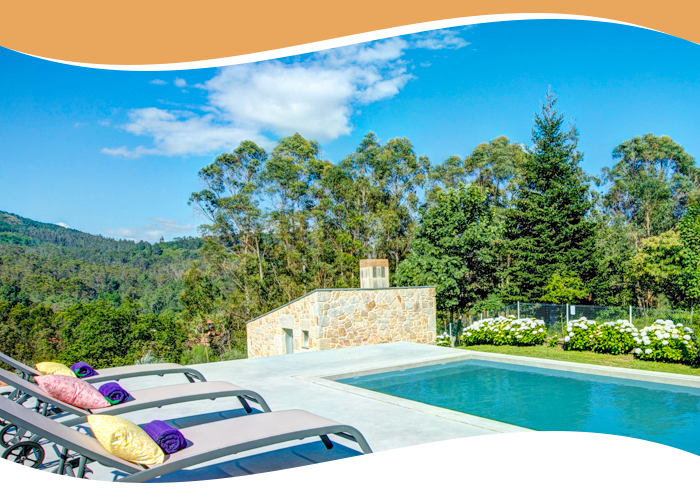 An anniversary for the whole family
Casa Das Rozadas, the country escape you've been waiting for. This villa differs slightly from our first two choices in terms of size. Perhaps it's been a few years since your big honeymoon trip and now that your anniversary is rolling around, the kids want to join too! Celebrate your anniversary with the whole family in this Devine country retreat. Only a 20-minute drive from the vibrant beaches of Galicia's southern coastline, this peaceful retreat is nestled in amongst trees and will give peace and privacy for you and your family. The grounds feature a beautiful pool that rests alongside the natural landscape, and if you fancy some al fresco dining, a further terrace and lawn are encompassed in the grounds. However, if you fancy making a trip out, the quaint fishing port of Panxón is one of the many charming coastal villages where you can enjoy beautiful fresh seafood in the beachside bars and restaurants overlooking the beach.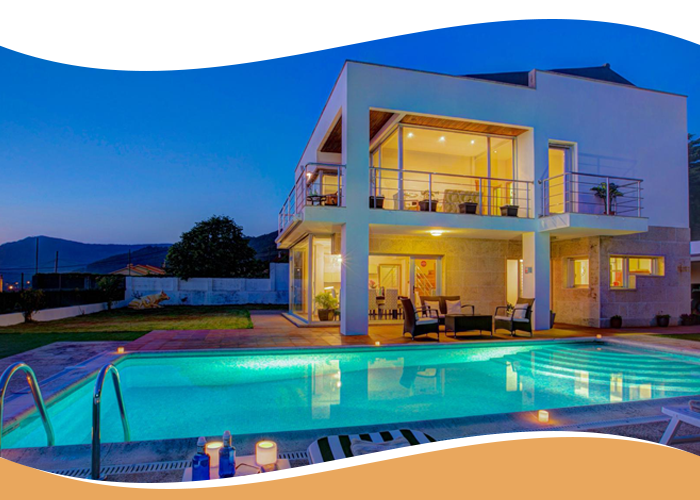 If you are in search of romantic villas great for couples and honeymoons with private pools and beautiful surroundings, Vintage Travel is here to help you. We have everything from secluded chateaus to cosy cottages, and with our extensive range of locations everywhere from the Greek islands, Croatia to Spain, or Italy to Turkey… We can guarantee you will find your ideal villa to have the honeymoon or anniversary of your dreams.