The Most Popular Beaches Across The World
Across all four corners of the globe, the world is blessed with a countless number of beaches that are a magnet for sun worshippers, lovers of watersports, and those who simply like to drink in a beautiful view. Here is just a small snapshot of some of the most popular beaches across the world.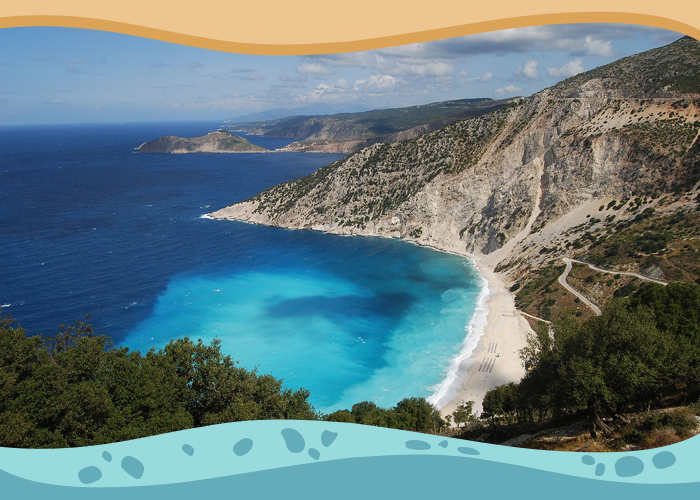 Myrtos beach, Kefalonia
Captain Corelli's Mandolin firmly put Kefalonia on the map, but visitors also flock to this Greek island for its myriad of picture-perfect beaches. In particular, Myrtos Beach is one of the star attractions of Kefalonia, with the view from the clifftop above almost as tantalising as the beach itself. Little wonder that this famous beauty spot is frequently voted as the best beach in Greece.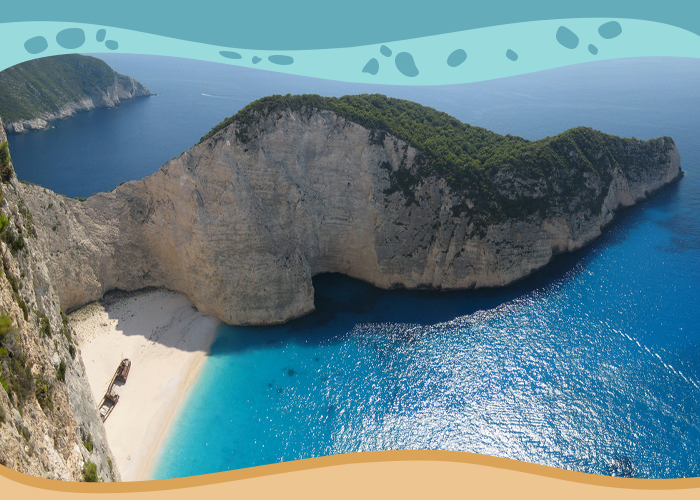 Navagio Beach, Zakynthos
Further along the Ionian Islands of Greece, Navagio Beach in Zakynthos certainly gives its neighbour Myrtos a run for its money in the looks department. Also going by the names of Shipwreck Beach or Smugglers Cove, this tiny cove complete with the wreck of the Panagiotis ship attracts thousands of tourists every year. It's also a firm favourite photo featuring on many front covers of travel brochures.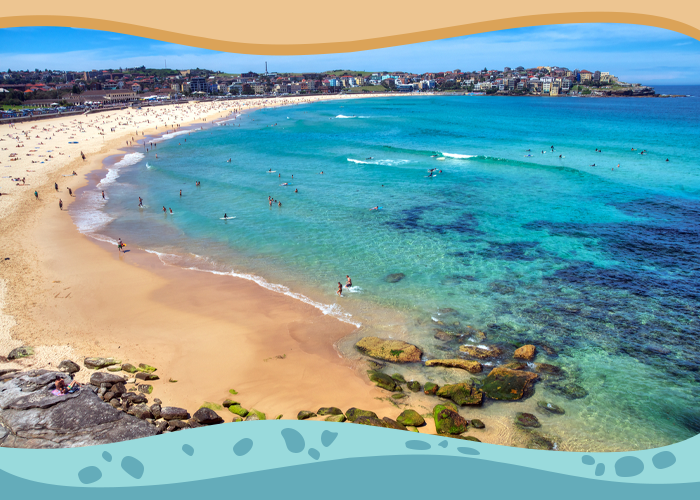 Bondi Beach, Sydney
Australia is said to be home to over 10,000 beaches, but its most famous, and arguably, most popular is Bondi, attracting nearly three million visits every year. Located in the busy metropole of Sydney, it's a mecca for both Sydneysiders and tourists alike.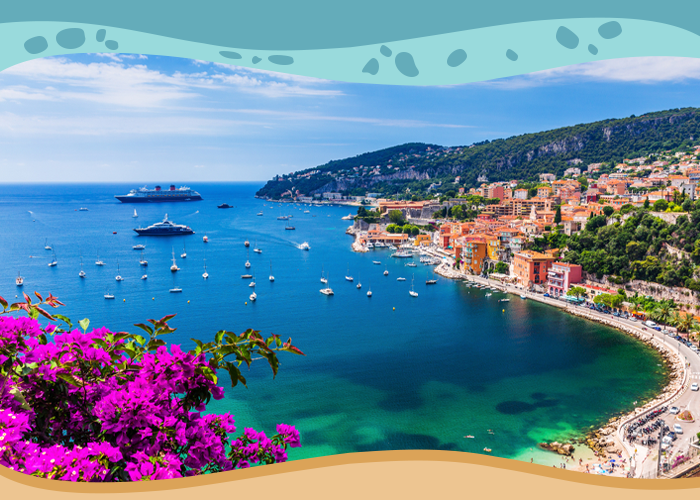 Cote d'Azur, France
With 75 miles of coastline and a whopping 700 beaches to its name, it's easy to see why France's Cote d'Azur draws in crowds, year after year. For a dose of glamour and people watching, the beach at Cannes never disappoints, while Cap Ferrat and Cap d'Antibes are especially popular with the rich and famous.
Villas in Cote d'Azur, France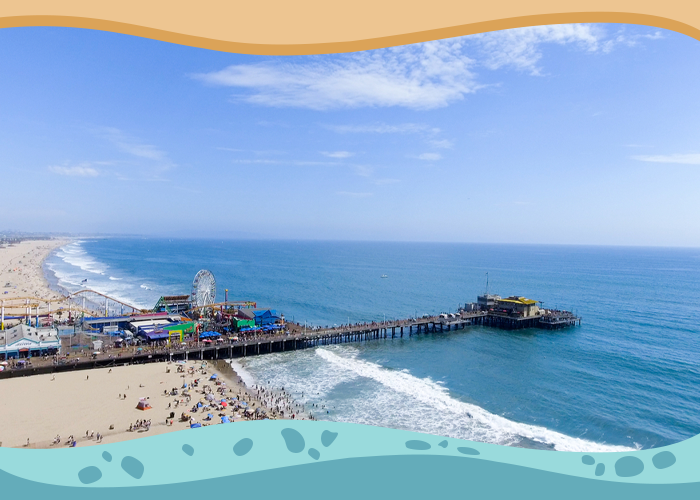 Santa Monica Beach, California
Stretching for more than 3.5 miles, Santa Monica beach on America's west coast is a playground for outdoorsy types, attracting skateboarders, runners, rollerbladers and beach bums to this glorious all-year-round sunny destination. The famous pier is also a magnet for artists and street performers.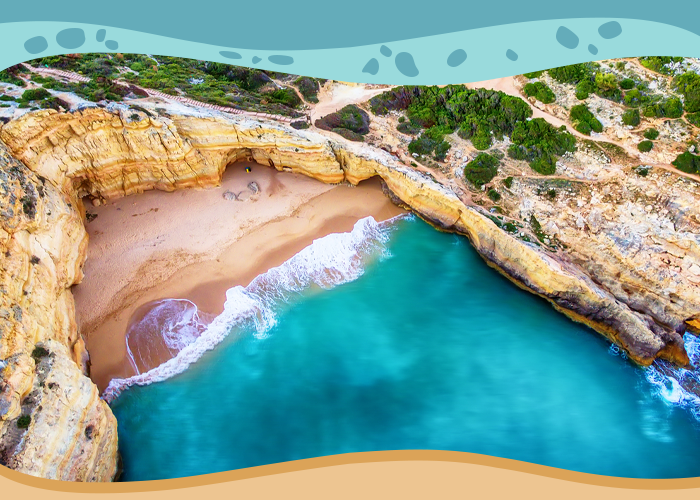 Algarve, Portugal
Few coastlines in the world are as distinct as Portugal's Algarve, with its characteristic limestone rocky headland flanked by wide, windswept beaches that stretch for miles and miles. With year-round sunshine, it's easy to see why the Algarve is a top choice for sunseekers, boasting an impressive 150 beaches. Popular spots include Meia Praia and Olhos d'Agua, while Praia da Marinha frequently gets voted as the top beach in Europe.
Villas in Algarve, Portugal
Copacabana Beach, Brazil
Arguably one of the most well-known beaches in the world, Copacabana beach in Rio stretches for 4km and is especially popular with the younger crowds. Packed to the rafters during carnival season, the beach also attracts two million people on New Year's Eve to watch the famous firework celebrations.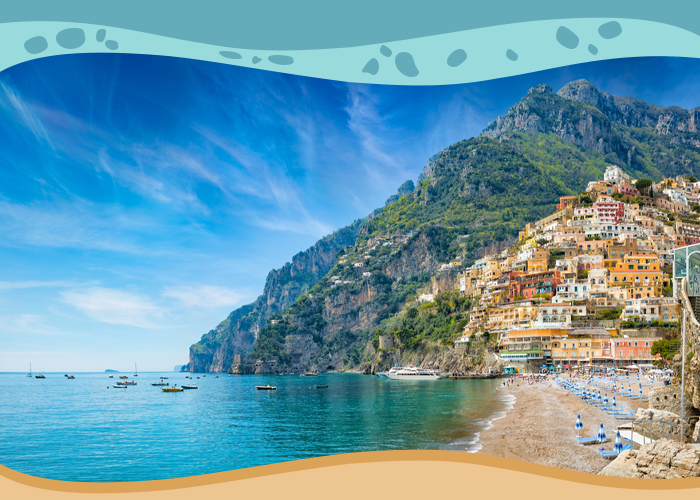 Positano, Italy
With its characterful architecture and stylish, Mediterranean vibe, Positano on Italy's Amalfi Coast is a photographer's dream. While the beaches in this corner of Italy are more rocky than sandy, they still attract a sizeable crowd, drawn to this fashionable destination and its atmospheric scenery. Spiaggia Grande is the town's main beach, dotted with colourful umbrellas and sunbeds.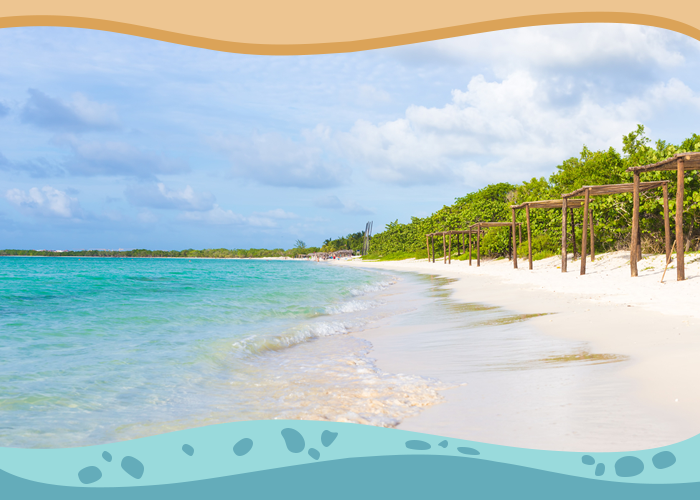 Cayo Coco Beach, Cuba
A big hit with Instagrammers, Cayo Coco beach in Cuba certainly packs a punch when it comes to good looks. With azure waters backed by palm trees, it's as close to paradise as you'll get – and it's not just tourists who crave a slice of the action; this beach also attracts one of the world's largest colonies of pink flamingos.

Playa Muro, Mallorca
It's no coincidence that Mallorca is one of the most popular holiday destinations in the whole of Europe, with more than 260 beaches offering something for every sun-worshipper. While everyone has their favourite, you'll be hard-pressed to find fault with Playa Muro near to the popular resort of Alcudia. Boasting six golden miles of white sand, this Blue Flag beach is one of the longest on the island, and especially gets the seal of approval from families.