Things To Do In Mallorca
It's easy to see why Mallorca has become a firm favourite holiday destination over the years, wowing sun seekers of every age. But, there's more to this jewel in the Mediterranean than just glorious blue skies. Visit Mallorca and you'll be amazed at just how many other treasures this Balearic beauty has to offer.
Explore Pollenca
If you can tear yourself away from your villa's pool, a trip to the attractive town of Pollenca should feature during your holiday. Whether you like the idea of watching the world go by in one of the cafes in the market square, or whether you fancy the more active pursuit of climbing the 365 steps to the hilltop chapel known as Calvari, there's something for everyone in this town.

If you happen to be in Pollenca on a Sunday, then you're in for a treat. The weekly Sunday market is a magnet for tourists and locals alike, making it a great venue for stocking up on souvenirs to take back home. You'll also find stalls selling local food and drink specialities, which you can savour back at your villa.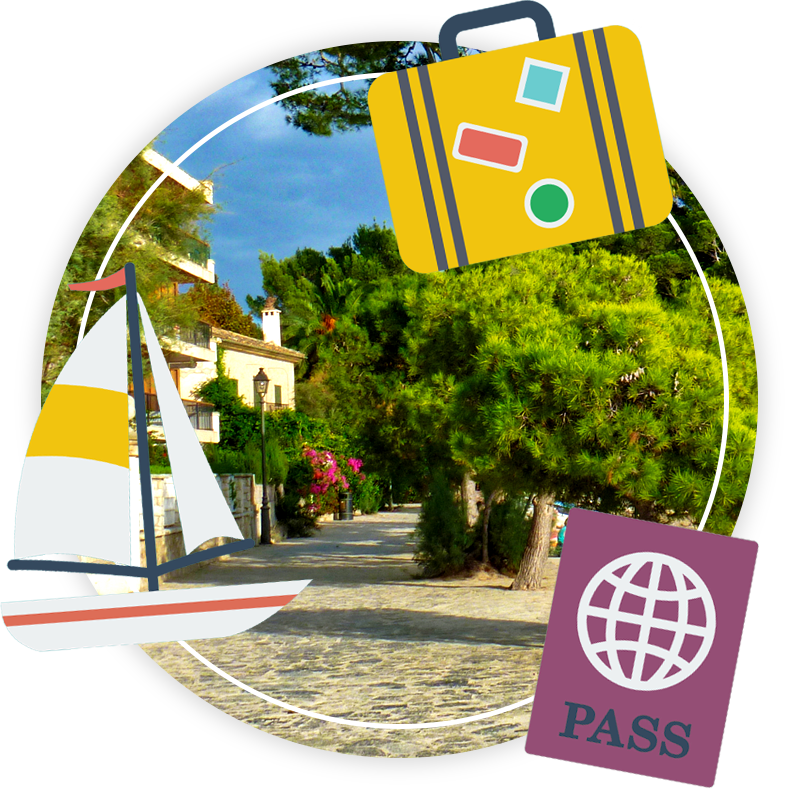 Visit a winery
Our villas in Mallorca are set in beautiful surroundings, so what better way to soak up the eye-pleasing vistas than sharing a delicious bottle of local wine with family and friends?

Mallorca has been steadily making a name for itself as a pretty decent wine producer in recent years, where you can find over 70 wineries on the island. Take a tour of a local winery and relish the different varieties of grape produced on the island. In particular, the area of Binissalem is famous for its wineries, or bodegas.

Take the train
Arguably one of Mallorca's top tourist attractions and rightly so, the vintage train that trundles from Palma through scenic countryside to the quaint village of Sóller should be on any visitor's itinerary.

Once in Sóller, it's well worth a nosy around, or you could take the tram that heads off to the coastal spot of Port de Sóller. It's a great location to watch the sun go down.

Beach life
When you visit the Balearic Islands, you can expect beaches a plenty. In fact, there are 262 of them dotted around the coastline of Mallorca, with 60 boasting blue flag status. While you might be tempted to spend lazy days at the nearest beach to your villa, it's worth getting out to explore some of the other beauties on the island. Es Trenc, Santa Ponsa, Calla Millor and Playa de Alcúdia are especially popular, but if you're looking to avoid the tourist coach crowds, the less accessible beaches of Mondrago Natural Park won't disappoint.

Arty Deia
Wherever your villa is located in Mallorca, it's well worth making the effort to visit the picture-perfect village of Deia. A famous bolthole for artists and the author Robert Graves, this pretty spot is awash with honey-coloured houses set on a hillside dotted with citrus trees.

Deia is also famous for its top-notch cuisine, where award-winning restaurants jostle for your attention.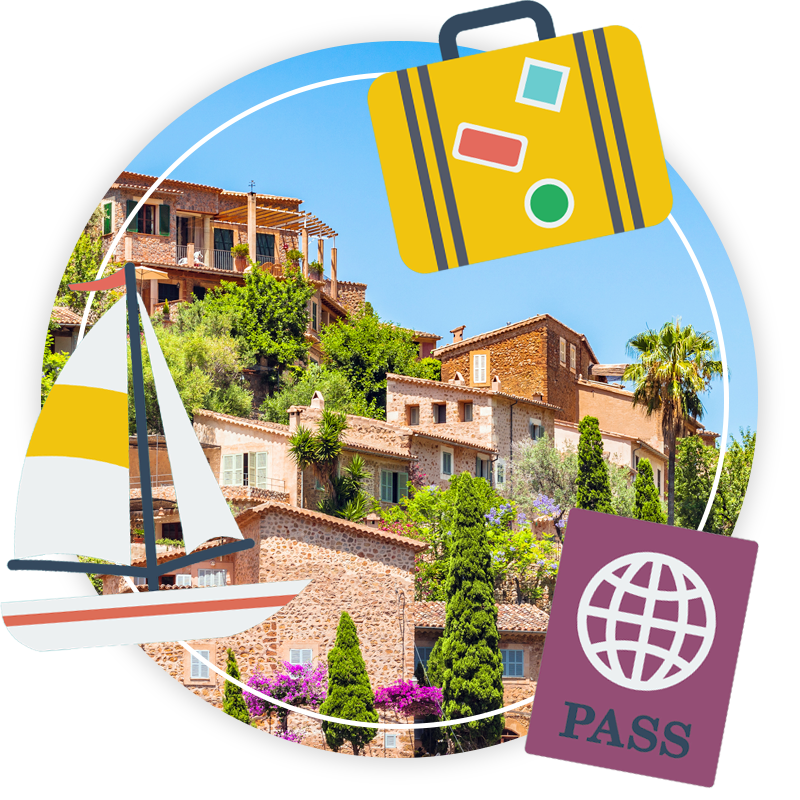 Caves
Take a break from the blistering heat and visit some of Mallorca's caves for a welcome, cooling retreat.

The Caves of Drach and the Caves of Hams are two popular options where tours are available to marvel at the awe-inspiring stalactite and stalagmite formations.

Festival time
If you'd like to immerse yourself in local celebrations and traditions, there are many festivals that take place on Mallorca throughout the year. Visit in early August and you'll witness the yachting regatta in Palma, while a procession of floats and costume-bedecked locals line the streets of Santa Margalida at the start of September.

Harvest festivals are also a big deal on the island, with the last week of September marked by events in Binissalem and Vilafranca de Bonany to celebrate grape and watermelon bounties.