Three memorable things to do in Tahiche, Lanzarote
If you're wanting a lively holiday where there is plenty going on and you can almost guarantee beautiful blue skies and scorching temperatures, the characterful town of Tahiche in Lanzarote could be your ideal destination.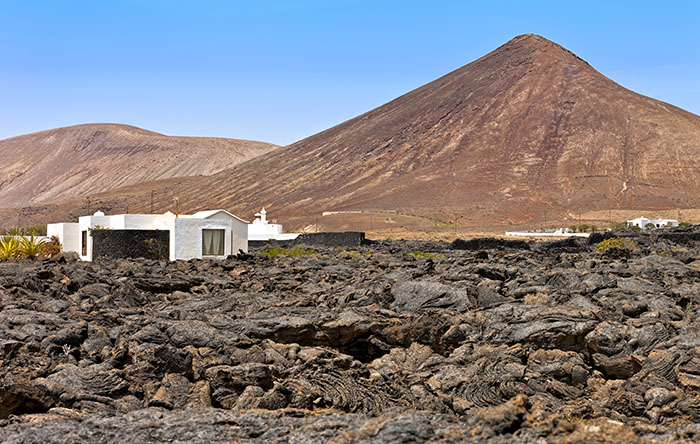 Tahiche is a small but thriving community located in the Eastern-Central part of Lanzarote, just a ten-minute drive from Costa Teguise and Arrecife.
Many culturally-inspiring sites can be visited and dwelled over at Tahiche. Here's three…
Visit César Manrique's art gallery
Putting Tahiche firmly on the tourist map is the town's best-known son, the famous architect, César Manrique. César Manrique was born in 1919. In 1964 the visionary artist left Lanzarote for New York, where he certainly made his mark, exhibiting many of his illustrious works of art in the city's famous Catherine Viviano Gallery.
One of the most interesting things to do in Tahiche is to visit the artist's former home in the town. Thanks to the César Manrique Foundation, the architect's home and studio is now a fascinating art gallery.
Witness the volcanoes at the Llano de Zonzamas
The largest lava field on the whole of Lanzarote can be found in Tahiche. The Llano de Zonzamas enables you to get close to a remarkable display of a lava flow. Flowers and fauna flourish on these lava fields, where you can enjoy watching a rich diversity of wildlife, from hoopoes to storks.
Take a trip to the remnants of the Palace of Zonzamas
From this incredible volcanic park, you can visit the remains of the Palace of Zonzamas. The Palace once housed Lanzarote's original occupants, the Berbers. What is now little more than a cluster of stones, the Palace of Zonzamas is considered a vitally important archaeological site, as it is one of the few remaining remnants of the Berber civilisation.