16 Mar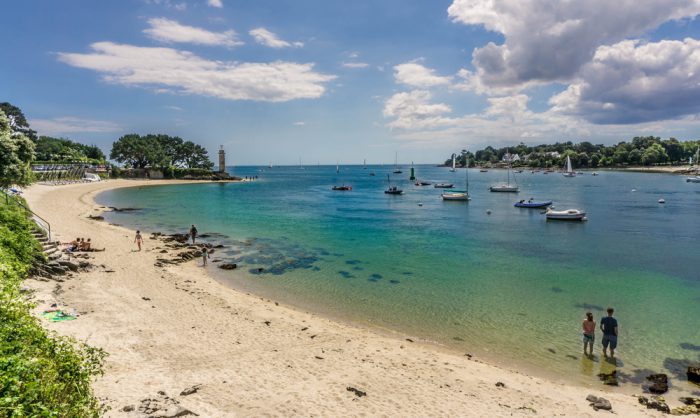 The popular port town of Bénodet lies at the mouth of the River Odet on the Finistere coast. This bustling town is a pleasure to walk round and explore all year round.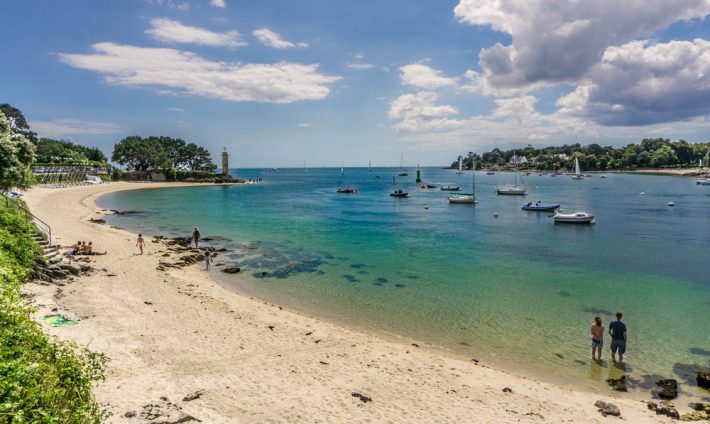 The town's two churches – the Church of Clohars-Fouesnant and the Chapel of Sainte-Brigitte de Perguet – act as tourist magnets, as does the pretty, traditional harbour where boats of all shapes and sizes are moored, bobbing up and down in the azure water.
Seafood enthusiasts are in for a treat in Bénodet as the town is home to many great seafood restaurants, serving fish caught fresh from the water that day. Or to satisfy those sweet cravings, Bénodet is well-known for its delicious crepes served in the town's many creperies.
The town's family-friendly, sandy beach is one of its main tourist attractions. As The Telegraph notes in a feature about the best Brittany beaches:
"Bénodet is probably the best-known resort in southern Brittany, for the very good reason that it's lined by a wonderful expanse of thick sand, idyllic for adults and children alike."
From a sailing school to summer clubs for the kids, rounds of golf on well-facilitated golf courses to boat trips up the River Odet to Quimper, there's plenty of activities for all ages to enjoy in Bénodet.
Named as the 'prettiest river in France', walking along the banks of the River Odet, is an experience in itself. This 62-km long river runs from Saint-Goazec into the Atlantic Ocean at Bénodet.
Being an idyllic spot to enjoy Breton's unique scenery, idling the day away on the beach, participating in activities including horse-riding, golf and sailing, not to mention eating and drinking tasty Breton cuisine and beverages in a quality restaurant, it's not difficult to understand why Bénodet remains one of Brittany's best-loved holiday resorts.