18 Jan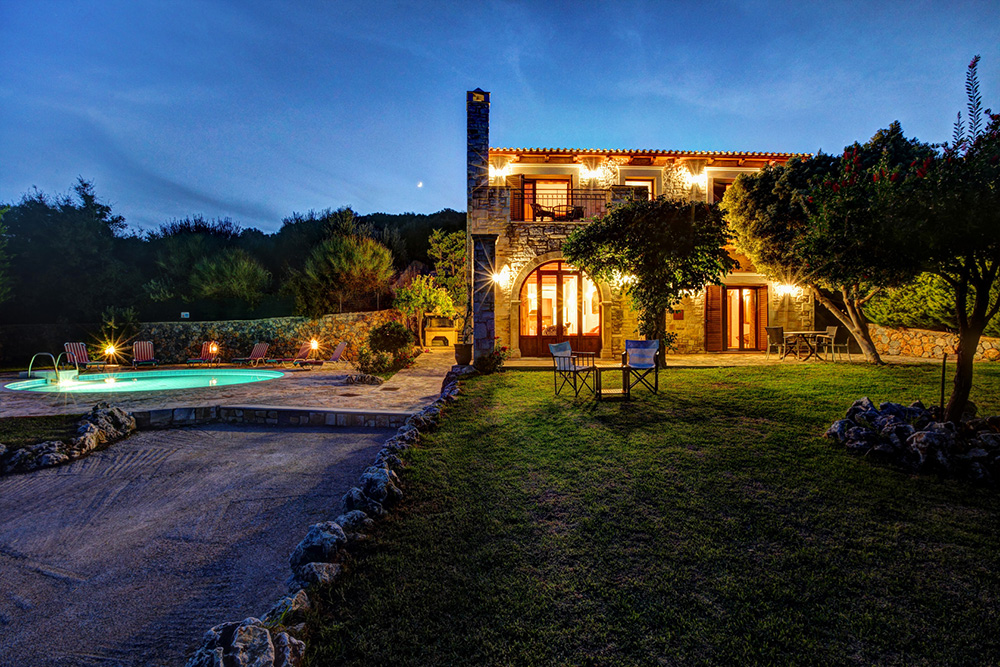 As its name suggests, Hilltop House boasts an elevated position that overlooks outstanding views of the sprawling Cretan countryside that stretch towards the sea and out to the horizon. This pretty three bedroom, three bathroom country house is just one kilometre from the village of Agia Triada on the North coast of Crete.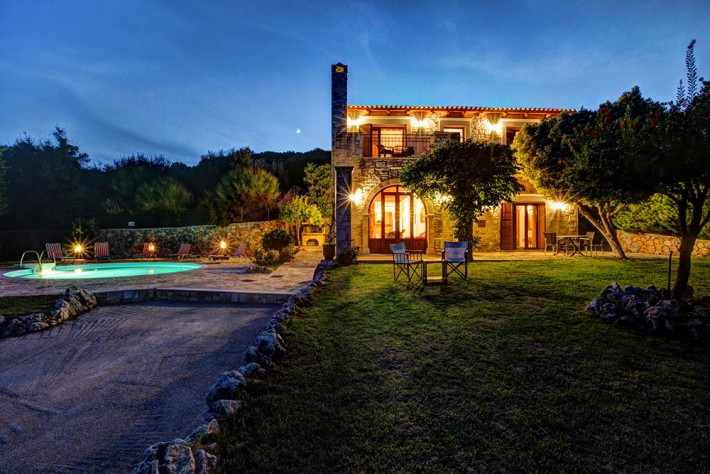 The property's interior is presented to a high quality spec, with high chunky wooden beamed ceilings overhead, cool terracotta tiles underfoot and stylish furniture and furnishings. The dining/living room is open plan and spacious, and with air conditioning, satellite TV, DVDs and Wi-Fi, has everything you'll need for a comfortable stay in this remarkably pretty region of Crete.
The bedrooms radiate a similar spacious and stylish décor. The double bedrooms are both en-suite, with access to an outdoor terrace that provides incredible views of the beautiful Cretan landscape below. A large four poster bed in one of the double bedrooms augments the property's grand and tasteful interior.
Hilltop House's exterior is equally as impressive with the same meticulous care and attention to detail going into its design as in the interior.
The focal point and main highlight of the outside is a circular-shaped swimming pool that's surrounded by stone-cladded paving, the perfect spot to soak up the Cretan sun and enjoy the pretty countryside that surrounds Hilltop House.
Adjacent to the poolside patio is a fertile lawn with indigenous plants and flowering shrubs, adding some vibrant colour to this largely verdant vista. A built-in barbecue and open and shaded terraces encourage guests to wine, dine and relax in the clear and pollutant-free Cretan air and witness the spectacular sunsets this corner of Crete is blessed with.
Beyond the traditional village of Agia Triada and its friendly taverna lies the larger town of Platanes, which is just four kilometres from Hilltop House. Platanes has a selection of shops, tavernas and a pretty sandy beach to bathe in the crystal clear waters of the Mediterranean.
For more information about Hilltop House, to see photos and to make a booking, visit the webpage.