08 Aug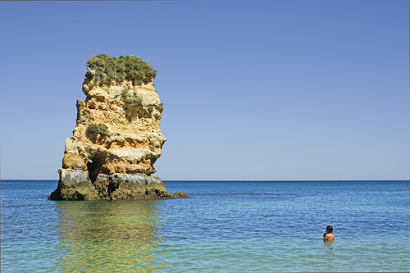 Cruise the Algarve on the Santa Bernada – A 500-year-old caravel replica! If you are staying lucky enough to be spending time in the Algarve this summer, then you may want to try out something different. One way to fulfil yearnings for adventure is to embark on a historical yet refined exploration that is brimming with intrigue and fun.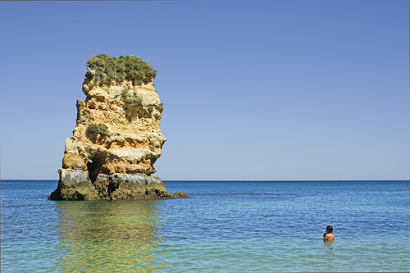 If this is the case then we recommend boarding a ship similar to the one Christopher Columbus left Europe in to discover the New World. Sail from the coastal town of Portimao on a replica of a 500-year-old caravel, known as the Santa Bernada Pirate Ship.
The Santa Bernada is authentic but at the same time is up-to-date with regards to the present-day maritime code. When the sails are unfurled and the wind is fair, you will find yourself reaching a decent rate of knots through the perfectly blue and inviting Atlantic Ocean. Yes, it's safe to say that Santa Bernada is an outstanding replica of the great ship that escorted Columbus in his quest to discover new lands.
Exploring the stunning Algarvian coastline on board this two mast sailing vessel is naturally a popular Algarve family activity and it is advised to book in advance to avoid disappointment. Different cruise programmes are available, all of which offer slightly modified itineraries.
For example with programme three the Santa Bernada leaves Cais Vasco de Gama and cruises down the river Rio Arade, following the coastline of Carvoeira Then the ship drops the anchor at the lighthouse at Alfanzina and Benagil and cave boats pick passengers up and take them around some exhilarating ocean caves.
After the fun of the caves passengers are then taken to a beach that is only accessible from the sea. Here a three course BBQ will be served on china plates. Once the grilled sardines and Piri-Piri chicken have had time to go down, it's time for some snorkelling and swimming, or if you prefer, lazing the afternoon away sunbathing on this exceptionally beautiful beach.
The cost for programme three is 60 euros for adults and 30 euros for children and when you think of what you get for your money, a cruise on the Santa Bernada has to be one of the best deals in Portugal.
A truly marvellous Algarve family activity that you will not forget in a hurry.