28 Nov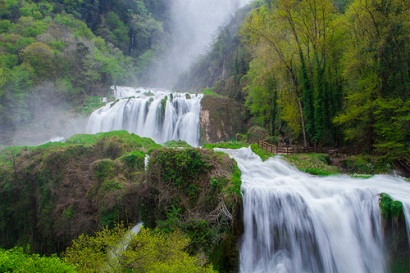 With the grim weather, depressingly dark evenings and the snippets of spring seeming like a world away, who can blame us for dreaming of a mid-winter break? If you are determined to turn your dreams of sunnier climes into reality, then the striking region of Umbria should definitely be on your shortlist.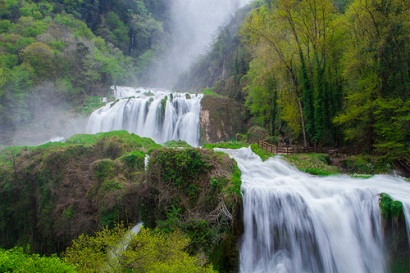 One of Italy's smallest provinces, Umbria is undeservedly less well-documented and publicised than its more eminent neighbour, Tuscany.
Although it's comparative inconspicuousness works in Umbria's favour, as its pictorial river valleys, hectares upon hectares of dense elm forests and mighty mountain ranges, are void of people, manmade landscape alterations and obtrusion.
Umbria has many unique and wonderful assets to offer any discerning traveller of Italy and none more so that it's vast choice of parks and nature reserves.
If you are lucky enough to be taking a winter break in Umbria and want to exploit its tranquil natural assets to the max, then take a look at two nature reserves in Umbria.
Parco di Colfiorito
Parco di Colfiorito is situated in the mid-west region of the Apennines inside a huge Karstic tectonic plain in between Umbria and the Marches. The park was opened in 1995 and consists of a 100-hectare area of wetland, calcareous ridges and rich peak bog, the perfect place for wildlife to thrive.
Asides providing the ideal habitat for birds, wildlife, flowers and plants to flourish, this immense plateau of exceptional beauty is home to prehistoric archaeological finds and the Roman town of Plestia.
Naturally an area of such prolific natural beauty, rare wildlife and fascinating Roman remains is a popular spot for tourists who can enjoy a number of activities, including horse riding, trekking, fishing and mountain biking.
Parco del Monte Cucco
Umbria is the only region in Italy that is completely surrounded by land and is renowned for its many aesthetically stunning natural parks. Parco del Monte Cucco in the Sigillo region of Umbria is famed for owning the mighty Mount Cucco as well as its many underground springs.
This beautiful natural park is densely forested with woods predominantly made up of beech trees. Similar to most of Umbria's areas of preservation, the Parco del Monte Cucco is home to rare and wonderful animals and flowers, with golden eagles regularly seen swirling overhead with even a pack of wolves roaming the area.
Hang gliding, cross country skiing and pony trekking are three popular activities in the Parco del Monte Cucco.