15 Apr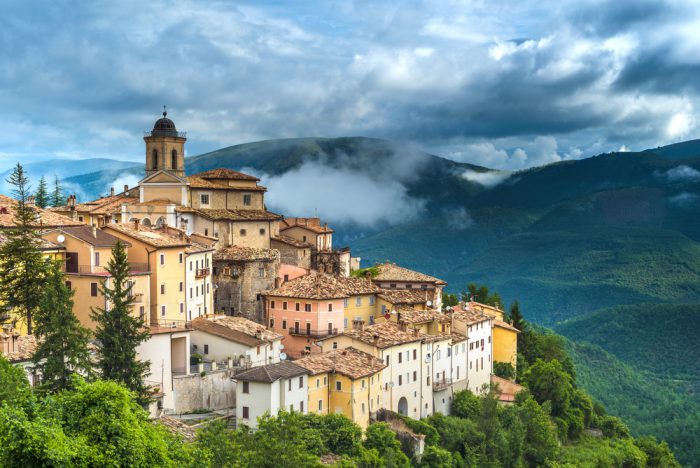 Italy always ranks amongst the top summer destinations for travellers; this is not surprising given the country's historical legacy, excellent cuisine, breathtaking heartland, and great wines. To get a real experience of the essence of this country, many take to the countryside to explore the villages, which have made it synonymous with rustic charm.
Umbria has managed to remain free from overdoing tourism. It has neither access to the sea, nor any international borders. This has allowed Umbria to remain authentic with its many charming towns, resistant to too much change over the centuries. The local population is honest and welcoming to strangers.
Let's look at a few of the incredibly beautiful towns and villages Umbria has to offer.
Montone
Montone has been ranked as one of Italy's 'Most Beautiful Villages', this is no small achievement in a country full of incredible views. It has a rustic small town charm, set off with historically impressive towers. Montone is set in the middle of Umbria's stunning landscape of rambling grapevines, olive groves, and the incredible wheat fields that come alive as the sun sets, reminding you of a classic renaissance painting.
Gubbio
This town spreads out over the slopes of Monte Ingino, and has managed more than most to keep hold of its historic and cultural heritage. The facades of the ancient buildings all around you, bare visible traces of its history. For centuries Gubbio has been known for its red and green on white, highly coloured ceramics, that are widely on display throughout the town.
Spoleto
If you want to find a charming small town with narrow winding streets and classic medieval buildings, then Spoleto is the place to visit. Situated on the side of a hill crowned by the Rocca Albornoziana, it even boasts its own palaces. Many of these towns started as noble residences, but quickly became urban centres, as other houses and protective walls were built close, for protection against attackers.
Assisi
This is the home town of Saint Francis, the patron saint of all Italy. As such it holds many religious and historical festivals. They love music, flowers, processions both formal and joyous, and of course dressing up in traditional costumes.
The Basilica is a must see edifice, consisting of two churches superimposed on each other. The frescoes are by Giotto, one of Italy's most famous artists, and constitute one of the most important periods in Church art.