27 Jan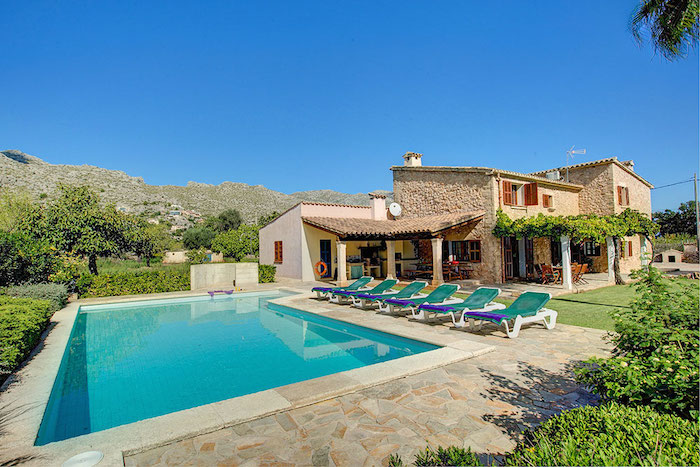 Welcome to Arengada, a traditional Mallorcan style home that is a true pleasure to be in, no matter which room you are in and whether you are outside or inside!
Arengada is a three bedroom two bathroom renovated farmhouse that is just three kilometres from the charming old town of Pollenca.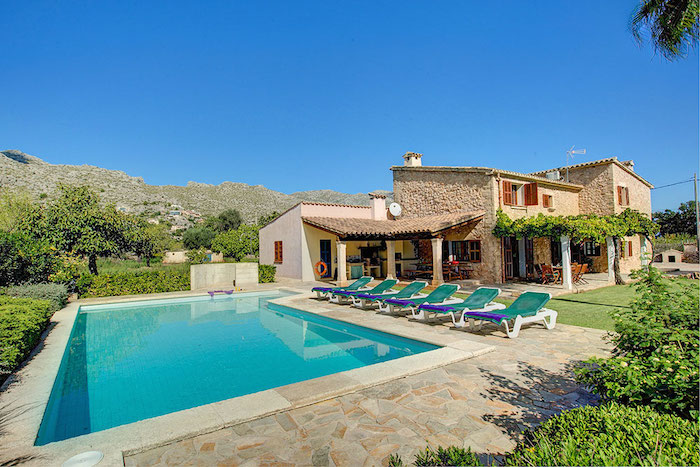 With terracotta tiled floors throughout and chunky rustic wooden beams decorating the ceilings and exposed stone walls, anyone who regards themselves as a fan of traditional rustic features and design will definitely be at home in Arengada.
Art plays a central theme in this stunning Mallorcan property. Tasteful artwork by celebrated local artists Noray and Dionis Bennassar augment the classy and traditional look and feel of Arengada. It comes as no surprise to learn that the property's owner Malena takes great pride in maintaining its appeal and character and the house has been in her family for several generations.
With a large open-plan dining room, a characterful kitchen comprising of all the necessary mod-cons, a huge landing/reading area and spacious bedrooms that overlook the villa's breath-taking surroundings, Arengada is the kind of accommodation that once you are in you don't want to leave!
As inspiring is its arty and rustic interior is its exterior.
Nestled down a country lane surrounded by green, rugged and mountainous countryside as far as the eye can see, Arengada is certainly what you can describe as being "off the beaten track." The views from the farmhouse are simply divine, in every direction.
With surroundings this inspiring, it would have been an injustice if Arengada did not lure its guests into the open air. And lure it certainly does. Those swimming or relaxing by the farmhouse's pool can enjoy the fragrant smell of thyme, lavender and rosemary as it drifts around the garden.
Guests can enjoy eating and drinking under the shade of a large wooden beamed outdoor terrace, as they gaze out across the lush and fertile lawn and grounds and to the compelling Tramuntana Mountains in the background.
We wouldn't blame you if you did not venture from this idyllic Mallorcan dwelling for the whole of your holiday. Though you'd be missing out if you did.
Just three kilometres from this beautiful farmhouse is the famous town of Pollenca, awash with bustling bars, renowned restaurants, quaint boutiques and a stunning central square.
The area is ideal for the active types, with scuba diving, boat trips, cycling and walking trails at your disposal – not to mention swimming in the translucent water that this area of Mallorca is blessed with.
For more information, pictures, pricing, availability and to book your place at Arengada visit: https://www.vintagetravel.co.uk/villa_details.cfm?p_id=1283.