08 Nov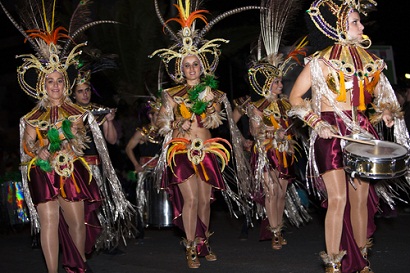 When it comes to hosting flamboyant, colourful and decidedly exhilarating festivals and events, Lanzarote is certainly amongst the European experts.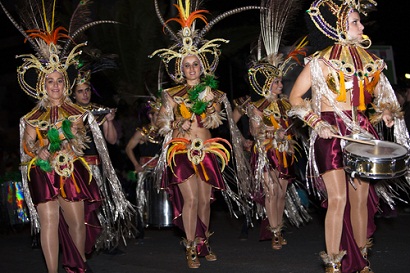 No sooner has the fabulous celebrations of the Cabalgata de los Reyes – the Three Holy Kings – died down, which involves three locals dressed as the Three Kings being paraded around the streets of Arrecife, closely followed by ostentatious floats hurling out sweets to the swathes of children that follow in its path, the Arrecife Carnival takes place.
From February 8 until February 12, 2013, this highly-anticipated annual festival will be taking place in the town of Arrecife. This well-attended event includes the ancient tradition on Lanzarote of burying a sardine on Ash Wednesday. Throughout the five days a sequence of floats, parades, bands, music and dancing takes place, bringing colour, laughter, creativity and originality to the streets of Arrecife.
The event, which never fails to attract thousands of revellers from both near and afar, propels the Lanzarote capital from its usually lively status to being a hub for some weird and wonderful diversions.
Whilst barely one street in Arrecife goes untouched by the festive celebrations the main events of the Arrecife Festival take place in the Recinto Ferial, the town's leading exhibition and events centre.
To conclude this vibrant and cosmopolitan festival on Lanzarote the finale show is a sensational firework bonanza that goes on well into the night, lighting up the starry Lanzarote sky.
If you can't make the Arrecife Carnival 2013 in early February then don't despair as a couple of weeks later in late February, the Puerto del Carmen Ferial will be taking place. This three day event also features colourful processions with magnificent floats and costumes, street entertainment, eating, drinking and dancing, and a remarkable firework display on the last night.