Art in Tuscany and the D'apres Canova exhibition 2012
Tuscany's D'apres Canova exhibition – Exploring 19th century neoclassic Italian art.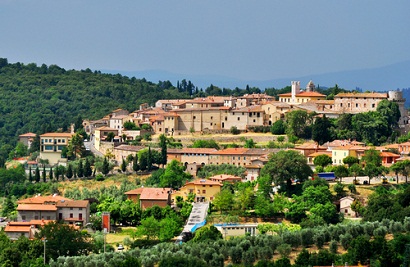 From the Romans to the Renaissance, Tuscany is one of the greatest fountains of art in the world. From awe-inspiring paintings, majestic murals, architectural masterpieces to truly sublime sculptures, for centuries, travellers have been arriving in Tuscany in search of fine art and stimulating culture.
Because of its age-old affirmation in producing and displaying some of the finest art in the world, Tuscany plays host to vibrant year-round calendar of art exhibitions and events.
One such event being held in Tuscany is the D'apres Canova exhibition 2012. Until June 25 2012, the D'apres Canova exhibition will be displayed at the Palazzo Binelli in the Tuscan city of Carrara in the province of Massa Carrara.
The aim of the exhibition is, according to Tuscanypass.com, 'to restore rightful critical consideration a sculptural tradition which ideally stems from the work of Antonio Canova, but which developed in original ways through the teaching of Lorenzo Bartolini and Thorvaldsen.'
If you are not completely 'au fait' on Italian art, Antonio Canova was an Italian sculpture from Venice who became best known for creating marble sculptures of nude human flesh in a neoclassical style.  Lorenzo Bartolini was one of Canova's contemporaries, another Italian sculpture who permeated neoclassicism with naturalistic detail in his sculptures.
Spending most of his time in Italian in the late 18th and early 19th centuries, at the time when both Bartolini and Canova were thriving, was the Danish-Icelandic sculptor Bertel Thorvaldsen, who maintained a huge workshop in Rome where he worked in a heroic neoclassic style into his sculptures.
The  D'apres Canova exhibition is exhibiting the tastes and trends of Italian 19th century sculpture, focussing particularly on a collection of plaster casts that held by the Academy of Fine Arts in Florence.
For more information on this mind-opening Italian art exhibition in Carrara visit fondazionecrcrrara.com.