02 Apr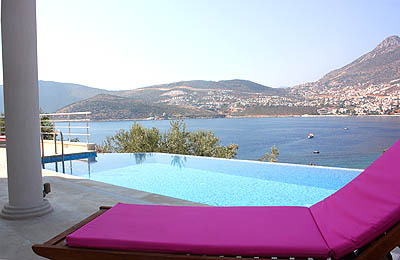 The stunning 'Ayva' villa – Just one of the Lycian coast's many, many charms.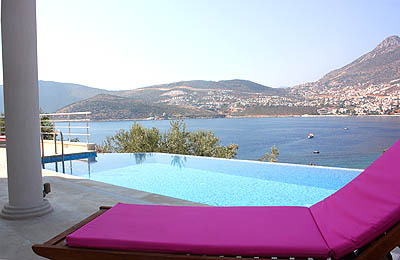 "Take a blind man to Lycia, and he'll immediately know from the smell of the air exactly where he is. The acrid perfume of lavender, the pungent fragrance of wild mint and thyme, will tell him." Cevat Sakir, author of "Fisherman of Halicarnassus"
Turkey's Lycian coast has a unique beauty, unrivalled by anywhere in Europe. Its unspoiled lands, boasting breathtaking views, are scattered by ancient remains, lovingly maintained by the warm and friendly Lycian people.
Approximately 20 major Lycian sites of unusual funerary architecture remain today, including Xanthos, which was the capital city of ancient Lycia, and is now a UNESCO World Heritage site.
The site of Tlos, which is best known for its fortress topped acropolis, with its tombs cut out of rock and its 360 degree panoramic views of the stunning scenery that surrounds the site, provides unique insight into the enigmatic people of ancient Lycia.
Even if ancient architecture and history is not a priority of your holiday, Lycia's magnificent landscapes, beautiful climate, friendly and relaxed atmosphere and great value for money, may be enough to finalise your point of destination this summer. Now all you have left to decide is your accommodation.
Well why not let Vintage Travel do the hard work for you?  The stunning property of Ayva really does the Lycian coast the justice it deserves. This stylish three bedroom, four bathroom villa sleeps six and provides stunning views of the nearby town of Kalkan and its picturesque bay.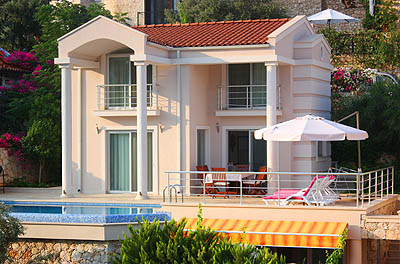 Spending a lot of time outside, soaking up some of the Lycian sun, is a priority of many holidaymakers and Ayva is certainly geared up for some outdoor living.
Not only does the property have its own beautiful private pool, but it also has a barbeque area where guests can decide whether they want to deepen their tan on the open terrace, or seek some much needed shade under the covered terrace.
There is also a swimming platform just 100 metres away from the house, which provides easy access to swim and snorkel in the crystal clear waters of the "Turquoise Coast".
A week's rental of Ayva starts from £450 in May, rising to £1295 in peak season.