05 Mar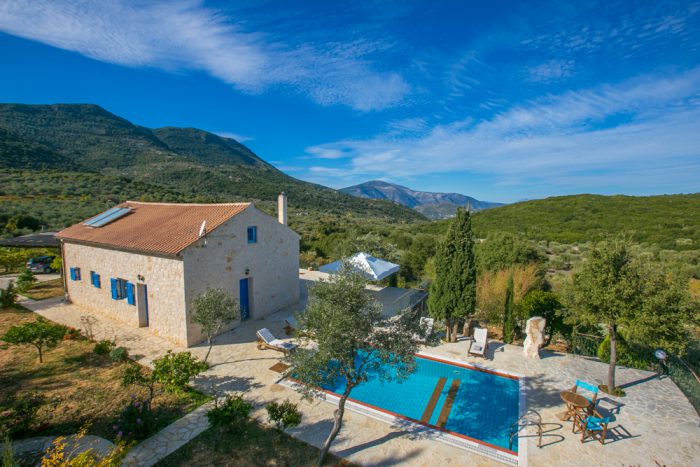 The tiny Greek island of Ithaca on the Ionian Sea is blessed with a picturesque coastline, backed by an emerald interior carpeted in olive and pine trees. If you're looking for somewhere to stay to do the beauty of Ithaca justice, then look no further than the striking villa of Nereus.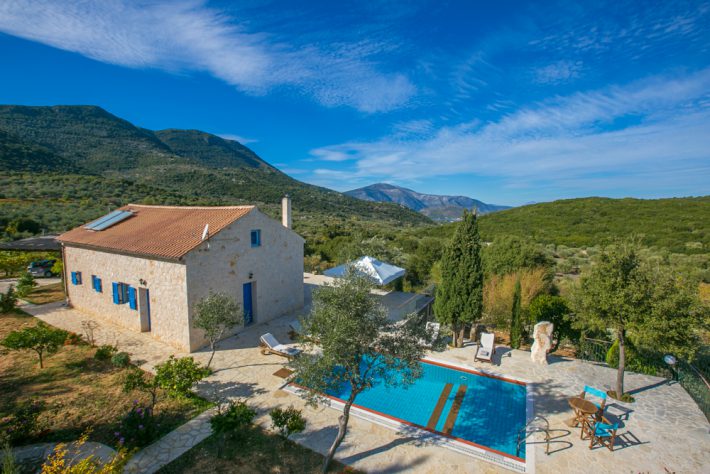 This two-bedroom, two-bathroom villa sleeps four guests. Asides its rustic charm of stone walls both internally and externally, Nereus owes its unrivalled appeal to its elevated position. From this raised spot, guests can enjoy a spectacular view of undulating hills leading their way to the azure water of the Ionian Sea.
The villa's interior brags a modern vibe, where pretty Mediterranean colours of yellows and blues present an inviting décor that complements the sunny environs the Greek island is blessed with impeccably.
Outside, a Mediterranean style is maintained, with numerous shrubs, plants and trees native of the Med adorning the villa's extensive grounds and terraces. A key focal area of Nereus's gardens is the private pool, surrounded by a stylish poolside patio. Being adjoined by trees, guests can lie on out the poolside sun loungers in the shade or the sunshine, such are the arduous decisions one has to make when staying in this wonderful villa on this beautiful Greek island!
With its two sister properties, Eos and Naias close by, Nereus would make an ideal choice of accommodation for larger parties consisting on smaller families or groups that want to stay together but enjoy their own privacy.
Ithaca is just 27km in length, meaning the whole of this pretty and peaceful island can be discovered without too much trouble! Ithaca's capital, Vathy is just 2.5km from the villa, which is home to a number of quality tavernas, shops and bars. Closer still is the charming cove of Kaminia, which is just 1.5km from the house.
If you fancy bathing in the crystal-clear water of the Ionian Sea and experiencing the culture on an island where time seems to eternally stand still, book to stay at the beautiful country home of Nereus on Ithaca. You can find out more about Nereus on the property's webpage here.