15 Dec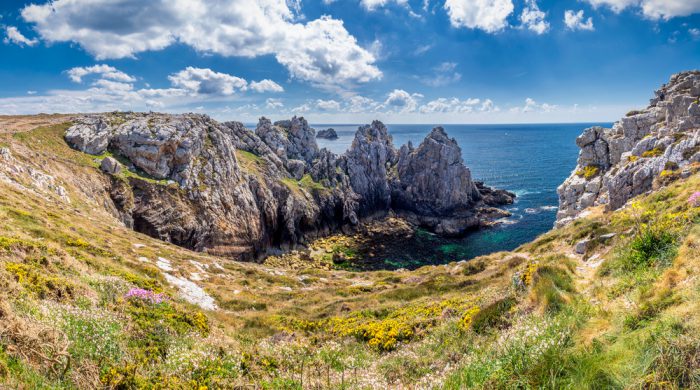 If you're travelling to Brittany, you'd be wise to keep heading west until you reach the Crozon peninsula, described by The Guardian as: "A narrow finger of land poking into the Atlantic in the far west of France.'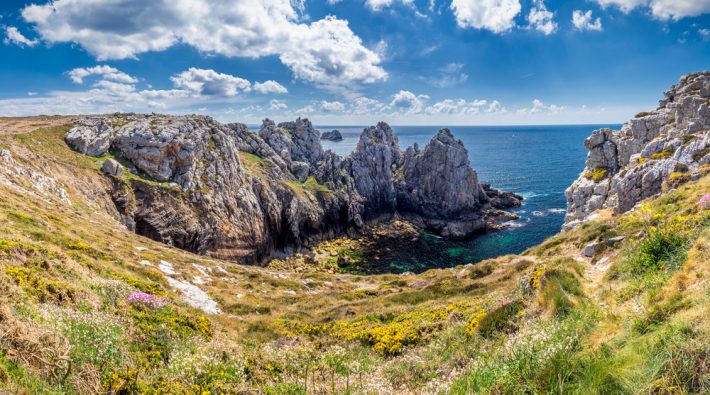 This breathtakingly beautiful peninsula is famed for its wild and jagged coastline with a network of footpaths and inspiring headlands that are crying out to be explored on the most exhilarating of walks.
Crozon's invigorating coastline is dotted with stunning beaches and cavernous caves carved out of centuries of bashing from the relentless Atlantic waves – perfect places to discover just how compelling and beautiful Brittany's natural landscape really is.
This wild and revitalising coastal landscape provides the perfect spot for windsurfing. In fact, several beaches on the Crozon peninsula are considered amongst the best-known in the surfing community.
Two of best beaches of Crozon for surfing and catching those colossal Atlantic waves, are the beaches at La Palue and its neighbouring Lostmarc'h. Lostmarch's incredible Pointe de Kerdra viewing point has long been a popular lure for photographers and artists, keen to make the incredible vista their subject.
For less advanced surfers, the calmer waters found at Anse de Morgat provide a more suitable spot to learn the sport.
Another popular pastime on the Crozon peninsula is exploring the caves that have been slowly eaten away by the sea. People have been visiting the sea caves of Crozon for many years and special boat trips are put on with sailor-guides who are keen to share their knowledge of the peninsula and its unique geology, history and environment.
For an exhilarating holiday designed to spend time in the fresh air exploring one of Europe's most stimulating of coastlines, just keep going in a westerly direction in Brittany until you reach the wild and bracing lands of the Crozon peninsula.