23 Jul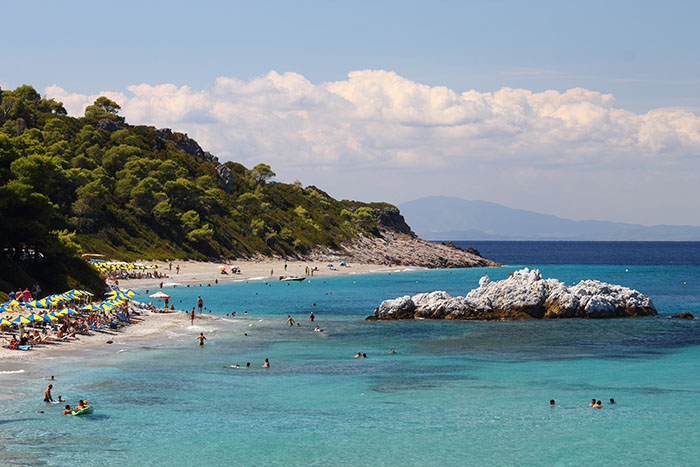 With rich vegetation, principally of pine trees tumbling to the water's edge, Skopelos is an immensely beautiful island. Skopelos's periphery is scattered with stunning beaches, known for their crystal-clear water, white pebbles and remarkable vistas.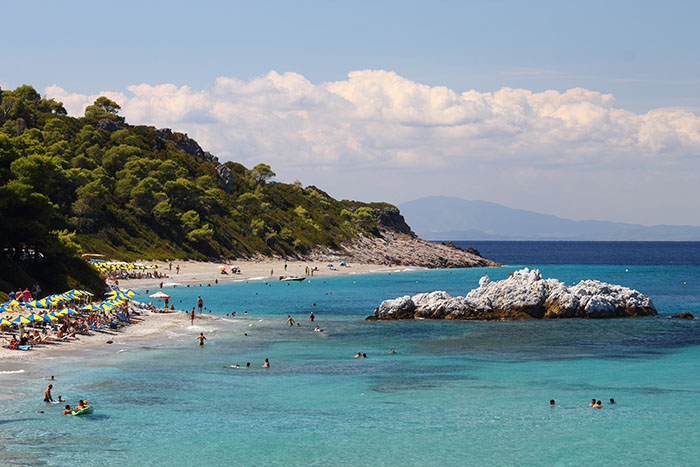 You really are spoilt for choice given the island's natural beauty, but here are three of the best beaches on Skopelos.
Milia Beach
Milia Beach can be found to the north of the island, approximately 13km to the west of Skopelos Town, hidden amongst a thicket of pine forests. Milia is a long stretch of white sand that goes on for almost a kilometre. This idyllic beach that backed by a dense carpet of pine trees, is perfect for swimming diving or simply enjoying some refreshments from the beach bar.
Opposite Milia Beach is a pretty islet known as Dassia, which is also covered in emerald vegetation.
Kastani Beach
Kastani Beach is a stunning spot that's surrounded by a truly mesmerising verdant landscape where, again, trees reach onto the seashore. So beautiful is Kastani Beach that many of the scenes of the hit film 'Mamma Mia' were filmed there.
Translucent water laps onto white sand at Kastani Beach, which is 15km to the west of Skopelos Town.
Agnondas Beach
Agnondas Beach is a pretty pebbled bay, which is named after the great Agnondas, who won a race in the Olympic Games in 569BC. Like most beaches on Skopelos, Agnondas is flanked by dense pine forests. The beach's crystal-clear water entices visitors to bathe and swim in the sea.
Agnondas is the third port on the island and when boats are unable to anchor in the other ports due to high winds, they anchor here. Several boats and private yachts are moored in the bay during the summer.  This idyllic beach is situated 8km to the south of Skopelos Town.