08 Apr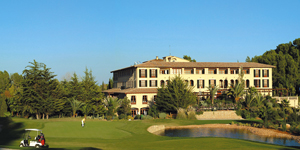 Mallorca isn't somewhere short of golf courses. Our final count was over 25!!! The challenge isn't so much the course but more the choice of which to go to.
Here's our essential guide to the best golf courses in Mallorca, our top 6 if you like. If you're a golf enthusiast and heading out to Mallorca anytime soon then you must read this:
SON VIDA GOLF – This is in fact the oldest course in Mallorca dating back to 1964. With some challenging holes with dense forests, almost no water and lots of hills this is not an ideal course for beginners BUT for an experienced golfer this is Paradiso!
Green fees range from Euro 70 – Euro 95 dependent upon season.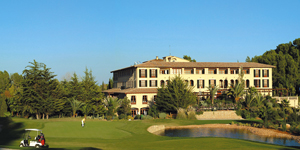 GOLF DE PONIENTE – The course is situated just 1km from Magalluf. The front 9 holes may not be that interesting, but the back 9 make up for that, taking you through dense forest and over steep inclines. The backdrops are spectacular… but watch out for the lakes. Is challenging for junior golfers.
Green fees are Euro 88.
GOLF DE ANDRATX – If you're looking for views then this is your course. A few greens are raised and therefore provide fantastic platforms for scenic views across the Mallorcan coastline. It's an extremely challenging course ideal for experienced golfers and certainly not for the faint hearted. Lots of lakes (7 in fact), blind shots and 60 bunkers! The course is often deemed as the most professional in Mallorca meaning that it's not as busy as others.
Green fees are Euro 100.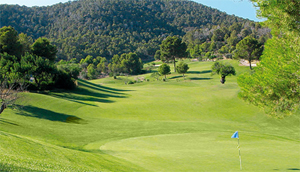 SON TERMENS GOLF CLUB – Opened in 1998 and situated 10kms from Palma, this course is considered one of the most ecological in Mallorca. The course certainly isn't a walk in the park with small greens and hilly fairways but it's fantastically tranquil with stunning backdrops. In a former life it was a hunting estate, therefore there's still loads of birds of prey and partridges never too far away. A very memorable game we say!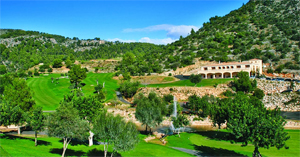 GOLF MAIORIS – This golf resort comprises 2 x 18 hole courses, one East and the other West. The courses are quite straightforward with few surprises making them great courses for all abilities. BUT this has a downfall because the resort is a busy one and getting a tee time can be a challenge.
On the courses themselves you will find plenty of bunkers and water but these are easily spotted thanks to the flat nature of the courses.
Green fees are Euro 90.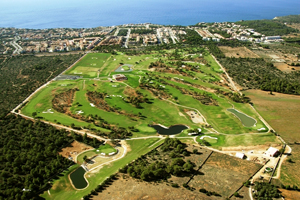 PULA GOLF – Summed up as a quality course ideally suited to higher abilities. The course is in fact the preferred venue for The Balearic Open (played in October) and it's not unheard of to be asked for your handicap certificates. But don't be put off, if you are a passionate golfer then this is golfing heaven in Mallorca… just bring some good luck with you!
Green fees are Euro 80 – 100.