31 Aug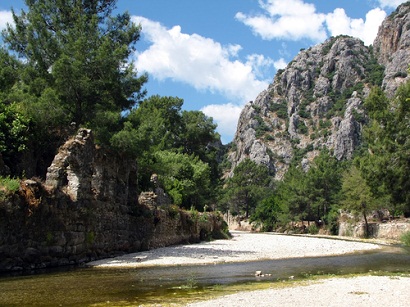 The Lycian Way – A 509-kilometre blend of sea, sand, culture and beauty.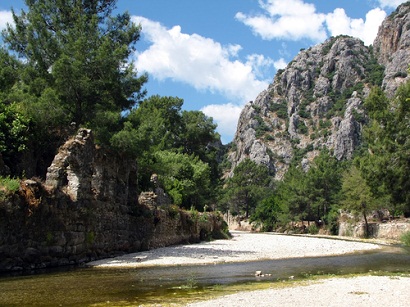 If you are an enthusiastic cyclist and you are visiting Lycia, the chances are that you are already familiar with the Lycian Way.
Whether or not you are already 'au fait' with possibly the best walking routes in Lycia, if your holiday to this stunningly beautiful region of Turkey involves a bike or a pair of hiking boots then read on…
The walking route that has become known as the Lycian Way is 509 kilometres long.
Beginning at Oludeniz in Fethiye and ending in Antalya, the Lycian Way passes through 19 different Lycian cities and consists of two stages, the first stage mainly confined to the fine sandy coast of the ancient city of Patara, Dodurga village, Faralya village and the Pinara-Letoon-Xanthos cities, while the second stage takes adventure and natural beauty seekers through the unmistakable towns of Myra, Simena, Limyra, Antiphellos and Apollonia.
This tremendously varied and diverse walkway has justifiably been named one of the world's top ten walks, which provides a breath-taking experience for those who embrace it.
Walkers and cyclists are taken through a maze of forests, ancient dwellings maintained to the present day by nomadic people living in tiny, mountainous villages, quirky coves, magnificent beaches, cliff top paths, and mountainous marvels.
In short, the Lycian Way is a nature and walker lovers' paradise.
Cleanliness is at the heart of this extraordinary walkway with users being frequently reminded to take their litter with them to maintain the clean environment the walkway has become renowned for.
The Lycian Way is part of the Turkish tourism "sun-sea-sand" project, aimed at the diversifying tourism in the country. The route attracts approximately 15,000 visitors each year, a number that is increasing with each passing year, and the project has irrefutably had a positive impact on the socio and economic development of the towns and villages contained within the route.
If you are visiting Lycia this summer, be sure to step foot on this extraordinary walkway to experience walking on one of the world's top ten walkways.