20 Aug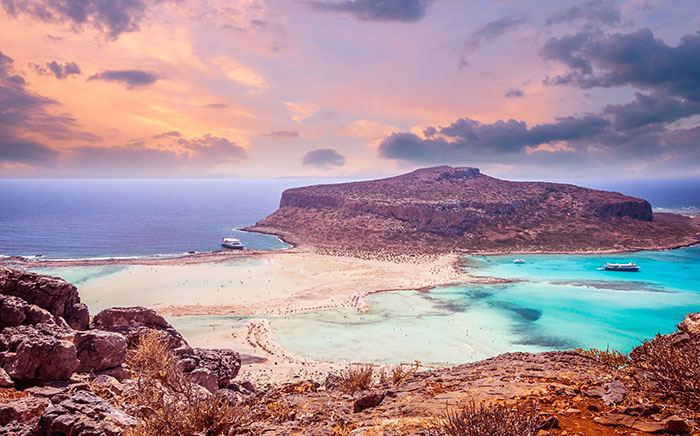 Being the largest of the Greek islands, Crete has a wealth of fantastic destinations to discover and explore. The island offers illustrious history, thriving local culture, and fresh local food. But if you're looking for relaxation, head to one of Crete's many beaches, they are the perfect places to unwind.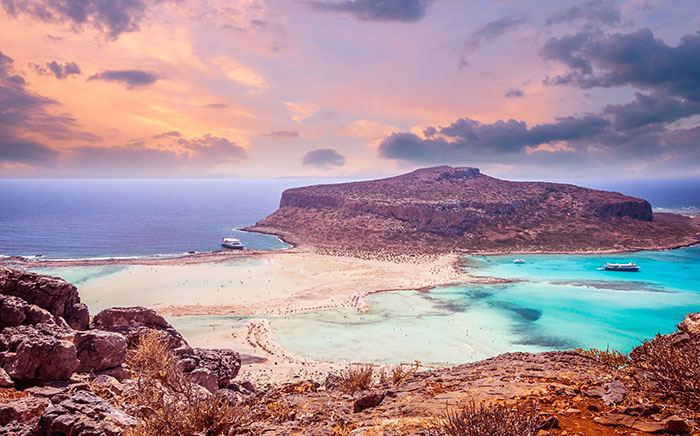 Those in the know visit the breath-taking Balos Beach – a turquoise paradise. Even our Royal Family have taken the time to visit the beach and enjoy its deep blue water and unrivalled white sand.
Spending a day on this beautiful beach is rewarding, tranquil and memorable. The water is warm, blue and shallow – perfect for dipping your feet into or taking a swim in the bay. The water is contrasted by the bright white, soft sand that often has a pink hue from finely-crushed shells.
Despite its popularity, Balos Beach remains a wild beach, with uncommon plants and exotic flowers. The whole area is protected by European environmental programs, meaning it retains all of its natural charm. At times of the year, the beach is also visited by some of the rarest of wildlife – like the monk seal and loggerhead sea turtle.
If you're looking for more of an environmental and cultural exploration than just a day on the beach, take the three-hour walk to Balos Lagoon from Kaliviani, taking in the changing natural surroundings on your walk. Stop off at the Church of St George in Cape Tigiani or take a brief detour to the Roman settlement of Agnion, north of Balos.
Balos Beach has certainly earned its popularity. Its protected nature means it manages to be a wonderful, relaxing place to spend time on, without losing its personality and there's always something new to see or do. Make the journey here for unmissable views and experiences.