21 Apr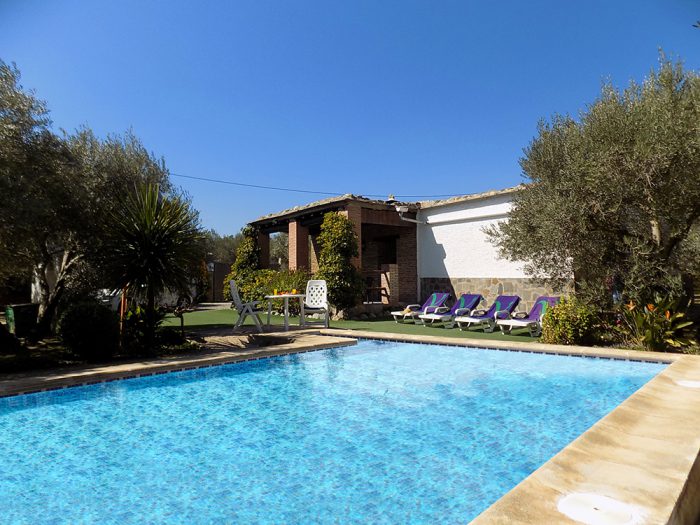 Clinging to the southern flanks of the mighty, snow-draped mountains of the Sierra de Nevada, the fertile valleys, cavernous gorges and olive-coated hillsides of the Alpujarras could certainly be described as a picturesque region of Andalucía. Here you'll find many a traditional mountain village as you climb and wind your way through the hilly roads. One particularly charming town of this mountainous region of the Granada province, is Orgiva.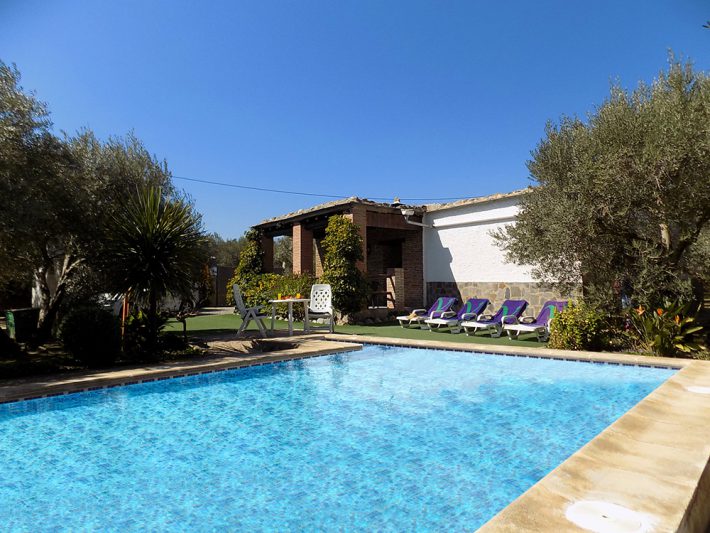 If you are looking for self-catering accommodation in what is the capital town of the region, then look no further than Casa Benisalte.
Situated down a county lane just 1.2km from Orgiva, Casa Benisalte is a charming country villa. With two bedrooms and one bathroom, the country house can sleep four guests.
This pretty property boasts a décor that is typical of the Alpujarras region, with cool terracotta tiles underfoot and beamed ceilings overhead, separated with bright whitewashed walls. An open-plan living area extends onto a covered outdoor terrace, where guests can enjoy wining and dining in this tranquil spot.
Externally, Casa Benisalte's private pool takes centre stage, which is surrounded by an enjoyable mix of colourful flowerbeds, a well-maintained lawn, a private orchard and views that extend from the grounds across the enviable Alpujarras countryside and towards the mighty peaks of the Sierra de Nevada, the highest mountain range of mainland Spain.
The shops, bars, restaurants, markets and general buzz of life in Orgiva is just a short distance from the house. In fact, one restaurant is even closer, just 750 metres from Casa Benisalte.
At Casa Benisalte you've got the best of all worlds, with the sandy beaches of the coast just a 35-minute drive south and the bustling city of Granada with its incredible Moorish architecture and distinct culture, less than an hour's drive to the north. Whichever way you head from Casa Benisalte, you'll be driving through Andalusian countryside at its most stunning.
To view photos of Casa Benisalte, check availability and book to stay at this characterful property in the heart of the Alpujarras, visit the property's official webpage.