19 Feb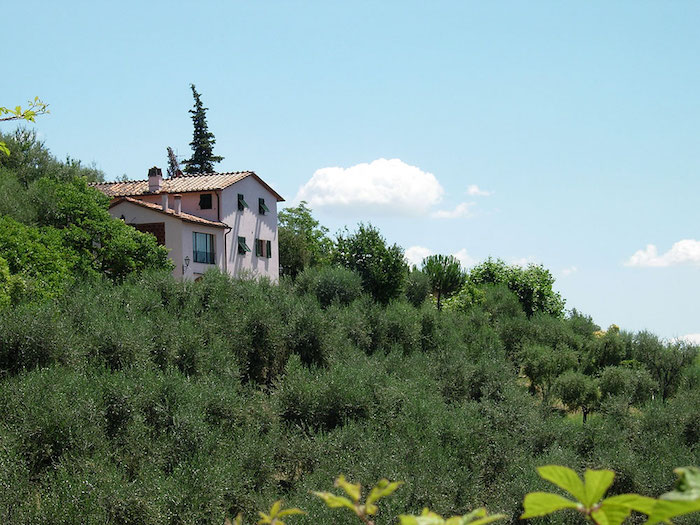 Casa Camilla is a beautiful five bedroom, four bathroom house that overlooks the undulating hills of Tuscany and the rooftops of the walled Renaissance city of Lucca.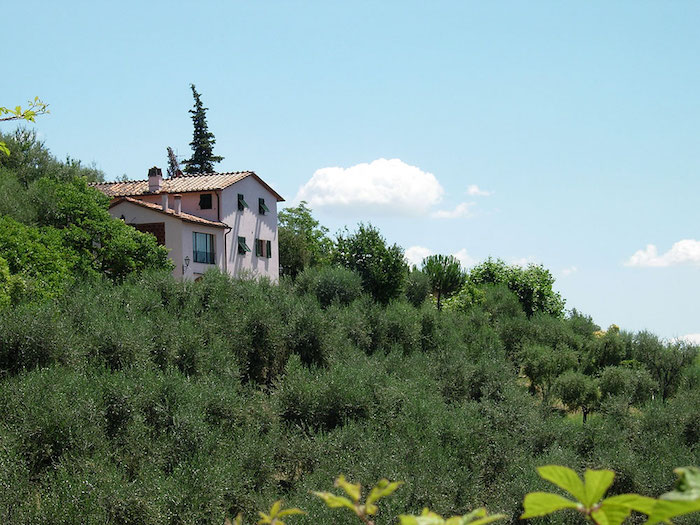 Up to ten guests can spread out and relax in this comfortable 18th century farmhouse, which has been restored to an exceptionally high standard. With chunky wooden beams overhead, warm rustic tiles underfoot and being interwoven with intriguing Tuscan furnishings, Casa Camilla's interior boasts a traditional Tuscan vibe.
The property's characterful living room has access to an outdoor terrace with dining pergola, a fantastic spot to enjoy wining and dining in the heart of quintessential Tuscan countryside. Though one of the most notable features of Casa Camilla is the large Diocletian-style viewing window in the living room, designed to really make the most of the natural splendour that surrounds this stunning farmhouse.
Guests staying in the double bedroom on the lower ground floor can not only enjoy their own en-suite bathroom, but also access to a small private garden. In fact guests staying on the lower ground floor can enjoy additional privacy in self-contained accommodation.
From being hugged by a rose and herb garden, to terraced gardens leading down to a fenced private swimming pool, to the stretch of olive groves and land that belongs to Casa Camilla's owners and the vast expanse of emerald magnificence that stretches as far as the eye can see, Casa Camilla's exterior really is a sight for sore eyes.
Just two kilometres from Casa Camilla is the small village of Ponte a Moriano where you'll be able to pick up your holiday necessities. If you fancy eating out and can manage to drag yourself away from Casa Camilla's outdoor dining terrace, a restaurant is a convenient one kilometre from the house.
Just a seven kilometre drive or walk will take you to the ancient and atmospheric town of Lucca, widely considered a must see city of Tuscany for sightseeing. Or for a day relaxing on the beach, a 30 minute drive to both the north and south of Pisa, will take you to a sandy coastline where you can take your pick of quality beaches.
To view photos, for accessibility and pricing and to book to stay at Casa Camilla visit the property's webpage.