08 Apr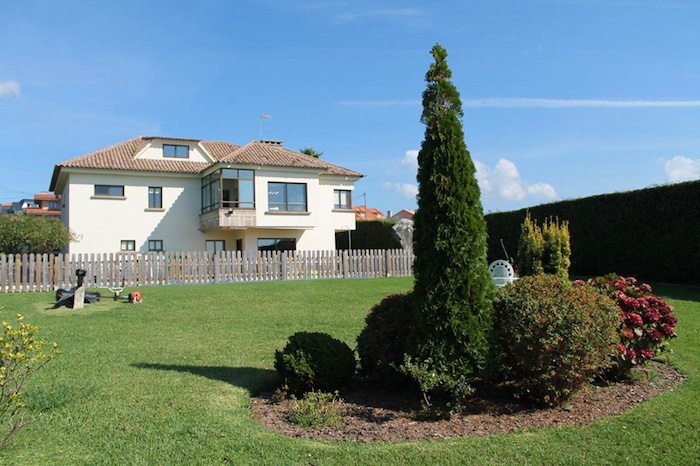 Vintage Travel are excited about the newest addition to our program of properties in Galicia – the fabulous Casa Caraminal. This stunning seven bedroom, four bathroom property is just a mere 700 metre walk from the beach and harbour of the quaint little village of Panxon, where you'll find a good selection of restaurants, bars and shops.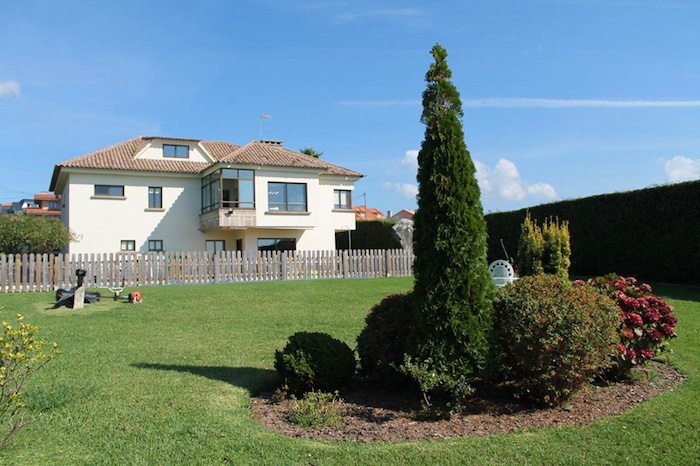 Spacious, airy and with an immaculately stylish interior, Casa Caraminal can sleep up to 11 guests in comfort over three floors. In fact Casa Caraminal is geared up for social gatherings, with the design of the house ideally arranged for family and friends to enjoy food, drinks and laughter together on the poolside terrace, which can be accessed via the lower floor.
Underfloor heating heats the house for guests visiting during chillier, out of season months. This vast and stylish property takes advantage of its enviable position looking out towards the sea in the not so far away distance. This idyllic seascape can be enjoyed from the spacious sitting/dining room on the upper ground floor.
A modern open-plan kitchen with all the mod-cons you'll need in a kitchen is located on the lower level, which adjoins a cosy 'lounging around' area, with its own nautically-styled bar.
Guests sleeping on the first floor can access their rooms via some tread stairs.
Spacious grounds of emerald, well-maintained lawns surround Casa Caraminal. A large private fenced off swimming pool disrupts the otherwise verdurous site, as does the azure waters of the Atlantic Ocean twinkling under the sun in the distance.
Flowerbeds give bursts of colour to what is definitely a predominantly green vista, interrupted also by red-roofed houses scattered about in this desirable Galician spot.
If you can manage to drag yourselves away from the comfort of Casa Caraminal, the port village of Panxon is crying out to be discovered. Nestled at the end of a sweep of golden sand, Panxon is a delightful seaside town, with friendly tapas bars, interesting shops and a promenade where locals gather to chat and muse the day away.
On the other side of this sheltered estuary, the castellated walls of Baiona's 'parador' are visible. The historical town of Baiona boasts an interesting mix of ancient architecture and monuments and modern features designed to ensure tourists have plenty to do and remember.
For more information about staying at Casa Caraminal and to view photos of this stylish villa, visit the webpage.