15 Jul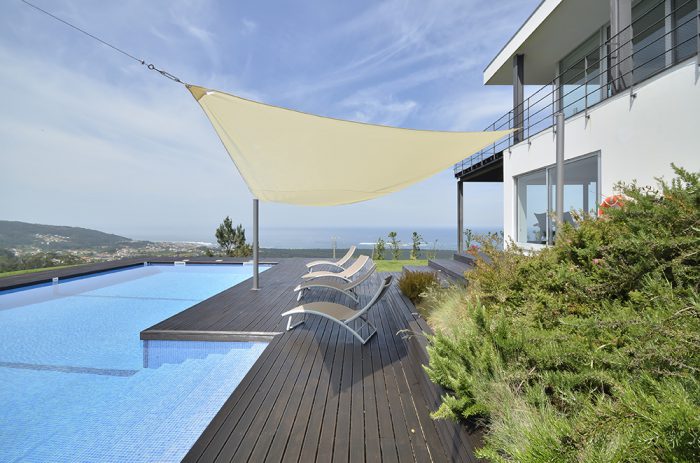 Vintage Travel is delighted to have added Casa Monte Santo Antao to our Costa Verde and Minho programme. This contemporary home is located on a hillside, above the pretty town of Caminha, which is just two kilometres from the property.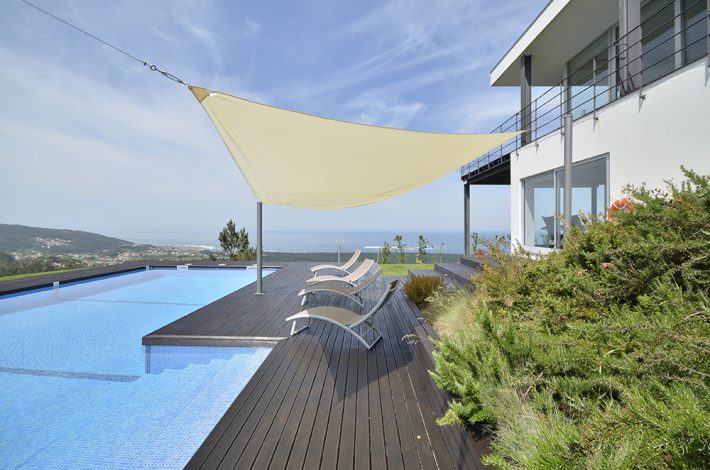 This beautiful modern villa has four bedrooms and four bathrooms, sleeping between seven and eight guests. Casa Monte Santo Antao takes full advantage of its position close to the sea, with floor to ceiling windows making the most of its incredible seascape views. In fact, whether it's looking out towards the Atlantic Ocean, or inland towards the pine-loaded forest, stunning views of Portugal's scenic and un-spoilt Costa Verde (Green Coast) engulf the whole of this property.
Bright, airy and modern with crisp white walls, trendy furnishings and polished wooden floors, a luxurious feel radiates in each of Casa Monte Santo Antao's rooms.
From the well-equipped kitchen to the large double bedroom with a door that leads to the terrace, style and comfort exudes from the whole of this stunningly modern home.
A huge wooden decked terrace leads from Casa Monte Santo Antao's living room and several of its bedrooms, which again helps guests make the most of the panoramic views the extend as far as the eye can see.
The decking extends to Casa Monte Santo Antao's private pool, another incredible spot to soak up the spectacular views whilst cooling down in the translucent water.
Being just a couple of kilometres from the quaint town of Caminha, with its narrow cobbled streets and atmospheric town square, essential holiday amenities can be easily located when staying at Casa Monte Santo Antao. The sandy, sun-drenched beaches of the Costa Verde are also at your disposal, situated to the south of Foz do Minho.
Located at the most north-westerly point of mainland Portugal and at the mouth of the Minho River, this area enjoys fantastic natural beauty, laden with sweet smelling pine trees that stretch onto the shoreline.
For more information about staying at the fabulous Casa Monte Santo Antao visit the property's official webpage.