10 Jan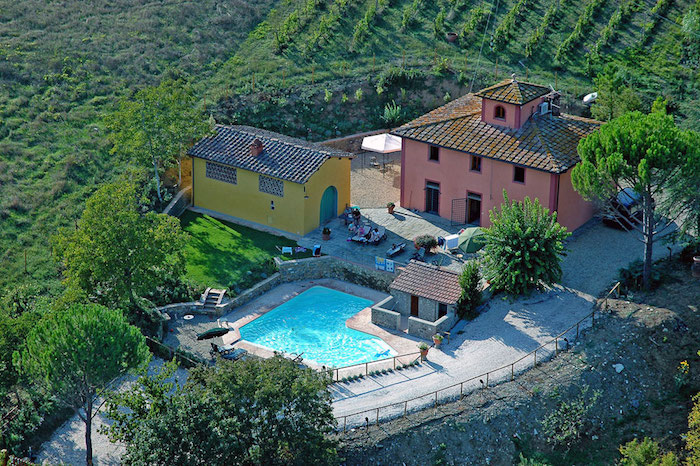 If you are thinking about discovering Florence or other Tuscan cities and towns in 2015 and are looking for accommodation do to the uniqueness of the area justice, then a stay at Casale Tavernuzze certainly won't disappoint.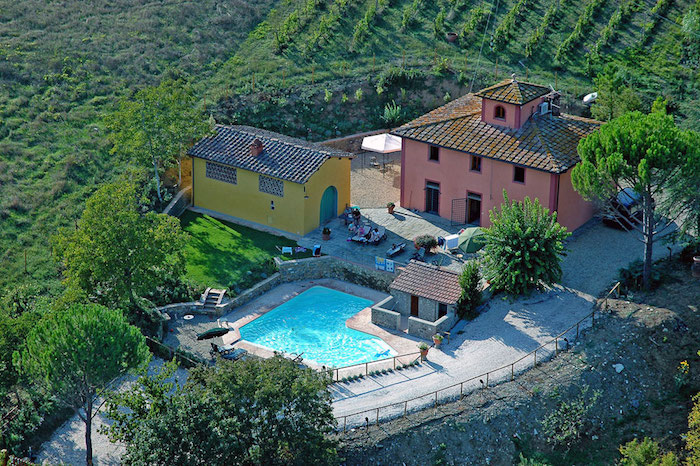 This beautiful four bedroom, three bathroom 19th century house sleeps eight and has been done up to the most immaculate of standards.
Casale Tavernuzze's interior is about as 'Tuscan' as the countryside it settles in. Soothing terracotta tiles help keep the property cool in the summer yet give the house a warming, homely feel in those brisker 'out of season' months.
Holidays are all about treating yourself and enjoying some indulgence so why not sink into Casale Tavernuzze's whirlpool on the first floor and give your senses a treat? All for guests feeling a little more active, a table tennis and table football provide hours of entertainment and laughter.
Downstairs the predominantly wooden kitchen has ample room and mod-cons for chefs on every standard to rustle up some great dishes. Or if you want to make the most of the incredible scenery that surrounds Casale Tavernuzze, an outdoor barbecue and dining area, ensures outdoor cooking and eating is accomplished in convenience.
In typical Tuscan farmhouse style, Casale Tavernuzze lies on ample grounds, two hectares to be precise.
The aqua water of the farmhouse's private pool contrasts vibrantly to the emerald tree-cladded hills that surround it. Yet more water can be enjoyed as the property borders a small lake. This oasis of olive trees, woodland and water, provides for the most beautiful of walks – a nature-lovers paradise!
In the nearby town Tavernuzze, which is just one kilometre away, amenities can be picked up. You can also eat and drink with the locals in the town's bar and restaurant.
With traditional Tuscan villages lying unexpectedly round the corner and ancient castles popping up sporadically out of the olive-swathed hills, the whole area is geared towards exploring.
True Tuscan city culture is also waiting to be discovered as the iconic cities of Lucca and Siena are just an hour's drive from Casale Tavernuzze.
For photographs, prices and availability and to book a stay at the magnificent Casale Tavernuzze, visit: https://www.vintagetravel.co.uk/villa_details.cfm?p_id=2312&preview