Christmas on Crete: What you can expect
Traditionally the Christmas holiday period in Greece lasts 12 days until epiphany. Many of the festive customs on the island of Crete look very familiar, such as the decorated trees and even turkey on the table on Christmas day.  Celebrated in the past as a chance to get together as extended families and catch up on news, Christmas has become more commercial and the shops have lights and decoration for almost a month in advance. The town squares are vibrantly illuminated and the locals take every opportunity to have some form of party.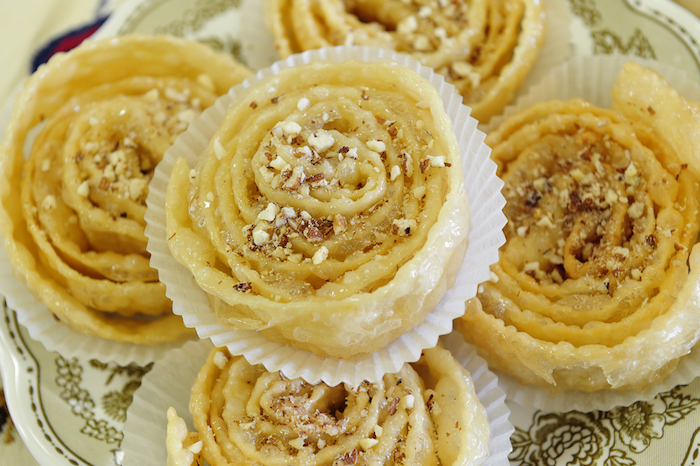 It is not uncommon for Cretans to fast for 40 days before Christmas. This is primarily a religious practice with the faithful refraining from meat, dairy and eggs. However, many Cretans do it for health reasons, so that they can then eat what they like at Christmas.
A few days before Christmas, houses are cleaned and the ladies of the house traditionally prepare Christmas cookies with honey – Melomakarona – and sugar cookies, (Kourabiedes) for the New Year. A hog, is still sometimes prepared on Christmas Eve and served as the main dish the next day. Nothing is wasted as on Boxing Day everything is turned into sausages, or smoked and preserved. The idea of eating turkey for Christmas arrived in Europe from Mexico. It has now widely replaced the pork meat, but not completely.
Christmas carols are a festive custom on Crete. Children go from house to house singing while accompanied by the chimes of a triangle, or more recently guitars, accordions, or even harmonicas.
Like in Britain, Cretans buy and decorate a Christmas tree, either real or artificial. They are decorated a few days before Christmas and stay wreathed until Epiphany. In older times, this custom did not exist in Crete as it was tradition to adorn little fishing boats instead.
So if you fancy experiencing an exciting new Christmas with some familiar traditions, you'll get the best of both worlds on the island of Crete.