03 May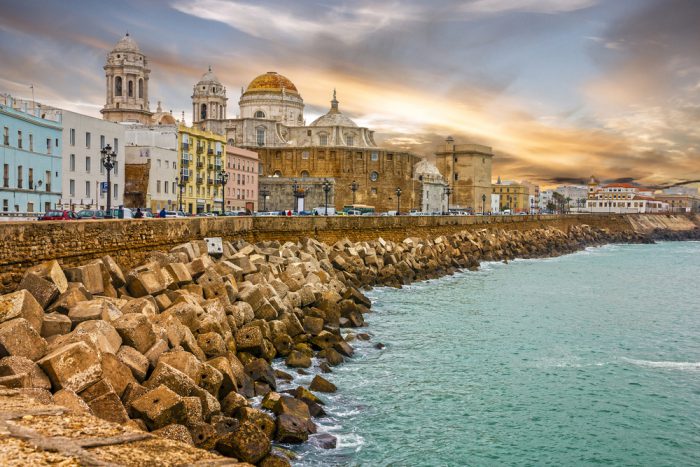 Many artists have one thing in common – they seek places that are doused in inspiring light. Gauguin on the South Sea island of Tahiti, Van Gogh in Arles, the South of France, Monet in Giverny – they all sought the perfect light.
The Costa de la Luz – Coast of Light – in Southern Spain, did not get its name for being dull and grey; it literally basks in sunlight from the heavens, which is reflected off the blue water. Situated on the western part of the Andalucía coastline that faces out to the Atlantic, the Costa de la Luz is home to a perfect range of weather conditions, from coastal gales to sun-drenched vistas. The unspoiled beaches are full of hidden coves and wide sweeps of soft sand backed by sand dunes and pine trees.
Asides the enviable light, what draws artists to this area is the variety of potential subject matter. Brightly coloured traditional fishing boats, often seen drawn up on the beaches, with their nets drying, creates a characterful image to paint of the Costa de la Luz.
Then there is the vast expanse of beaches and sand dunes with old wooden wind breaks, ideal for that panoramic painting of endless skies. Head inland to the wonderful narrow streets, often winding their way up to the highest point in many traditional villages. Old arches and balconies of plants, hanging ceramics, aged painted shutters and the occasional cat dozing on a window ledge, are images artists on the Costa de la Luz chose not to ignore.
If that is not enough, you are in the part of Spain renowned for flamenco. It's doubtful the guitarists and incredible dancers will stay still long enough for you, but what wonderful highly coloured photos to take back for inspiration. Then there are the bustling markets, full of noise and atmosphere with vendors eager to sell their wares.
For some incredible landscape painting, heading to Atlanterra, a lovely, hilly part of the region, with some incredible properties built into the hillside. Zahara is near the Doñana National Park if you are keen on observing and possibly painting birds, especially the Spanish imperial eagle.
Finally, if you yearn to paint a religious and hugely impressive subject, visit Cadiz Cathedral, a structure that has long been the subject on the artist's easel.