13 Mar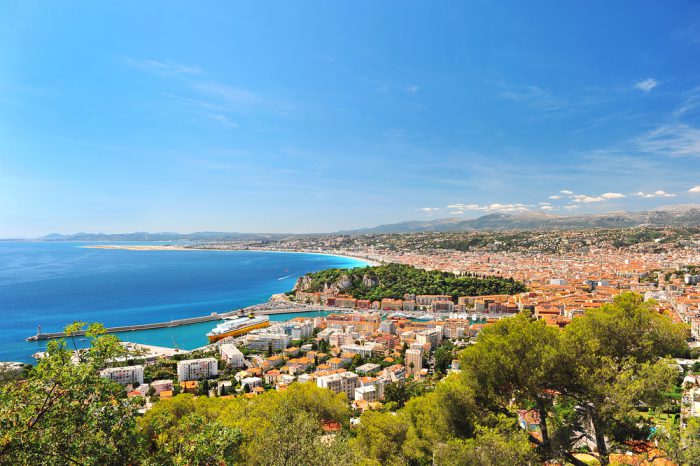 The sun-kissed lands of the Cote d'Azur are blessed with a glamorous coastline of golden beaches lapped by the warm Mediterranean and chic coastal cities, backed by carpets of olive groves, vineyards and picturesque hilltop villages. It's not difficult to understand why the French Riviera has long attracted the rich, famous and discerning travellers wanting to experience the glamour, glitz and unrivalled beauty of the Cote d'Azur. Exuding such sophisticated allure, the Cote d'Azur is not exactly a low-cost European destination. But can France's most exclusive region be done on a budget? Vintage Travel explores…
Self-catering
The Cote d'Azur is renowned for its distinct cuisine and high-quality restaurants. Though of course the Michelin-starred restaurants scattered around the likes of Nice, Cannes and St. Tropez, come with a high price-tag.
Significant savings can be made by eating like the French do – purchasing locally-sourced ingredients from a local village market and conjuring up some delicious dish at home. This is when staying in self-catering accommodation, which comprises of a kitchen or a barbeque and cooking utensils, can mean significant dining savings can be made.
Explore the stunning 'villages perchés' and the Cote d'Azur countryside
Shopping in the designer shops that line the streets of Cannes, Nice and St. Tropez is naturally going to come at a hefty price! But the beauty of the Cote d'Azur is that there is plenty to see, do and experience that need not cost a penny.
This area of France is sprinkled with medieval hilltop villages, known as "villages perchés". These ancient sites vary from sophisticated small towns, which have been beautifully renovated, to ruined iron age camps and little more than a pile of ruins.
With no two villages being the same, exploring these interesting, historical and picturesque hilltop villages, will be a fun way to fill your Cote d'Azur holiday itinerary, without costing a fortune!
The countryside that separates the plethora of hilltop towns is also crying out to be explored. From fragrant meadows adorned in lavender and poppies, to mighty hills plunging dramatically into fertile valleys below, the diverse beauty of the Cote d'Azur countryside is second to none.
Take advantage of the region's free events
Not all events on the Cote d'Azur are pricey to attend and there are some free ones of offer. For example, the Fete de la Musique is a free day of music, which is held in towns and cities throughout the whole of France on June 21. The Palais de Festivals in Cannes are also free to attend, which take place when the Cannes Film Festival is held.
If you are looking for quality self-catering accommodation on the Cote d'Azur, with a private pool, a well-equipped kitchen and outdoor cooking facilitates for some al-fresco wining and dining, take a look at our portfolio of beautiful self-catering villas, scattered across the whole of this rather special part of the south of France.