10 Jun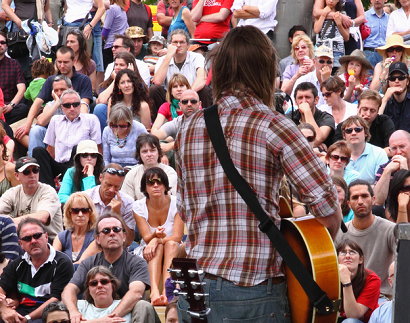 On the face of it, the small and sleepy town of Mirande in the Gers department in South West France would be an unlikely place to play host to the largest country and western festival in Europe.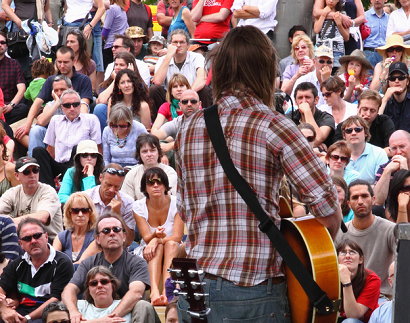 Not only is the festival the biggest Country and Western event in Europe but it is also recognised as being the first musical festival of this genre to have been established in Europe. In a word, Mirande's love for country and western has made the town legendary.
For six days in July Mirande turns into an all American town.  Last year actors from the cast of Dallas showed up, augmenting the authenticity further. The event is attended by some 165,000 country and western lovers from around the world.
Local Alain Ribaut started the first Mirande festival in 1993. After a shaky beginning with sparse attendance, the  following year saw 30,000 people popping by to enjoy the  party. Since then the Mirande Music Festival has never looked back.
Eighty or so concerts take place over the course of the festival. Acts from the four corners of the globe will be appearing on stage. Though there is much more to this event asides the recognisable twang of the country and western chord. Visitors can soar high above Mirande and its surroundings on a balloon flight. 200 stalls line the town's streets, selling authentic North American Indian and Western clothes. American car and motor cycle shows are present as drivers and riders from all over France converge on Mirande to show off their pride and joy.
The festival is a real family affair catering for all ages. Little ones may well need to be in bed before the last act is over though as the music goes on until dawn. The Gers area is renowned for its fine cuisine. Fans of French and international gastronomy will not be disappointed with the superb range of seriously good dishes on offer at the festival.
Nestled deep in the green hills of Gascony, and with a pretty 'bastide' dominating the vista, Mirande is a beautifully seductive town all year round. And, as we said, the most unexpected of places to experience the traditional country and western atmosphere of the USA.