13 Apr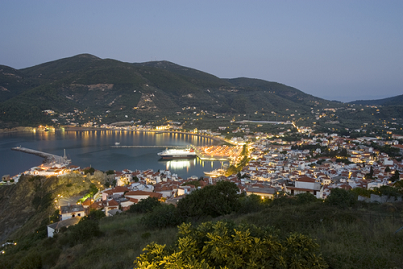 With two ports at each end, transport links are fairly comprehensive on the island of Skopelos. Two main roads run across the length of the island, from the towns of Chlora to Glossa. There is also a network of minor roads, which take you high into the hills.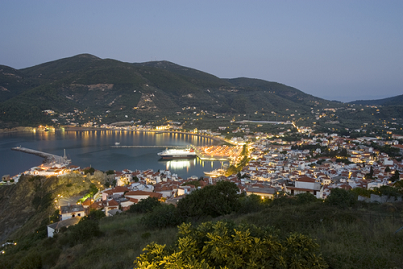 In Skopelos' highlands you will stumble across many isolated hamlets and sleepy villages. Though it has to be said, being the greenest of the Aegean islands and also one of the smallest, Skopelos is a haven for cyclists. It is via the mesh of trails lined with lush and wild overgrow that is perhaps the best way to explore and discover this magical Greek island. 
Better make it a mountain bike
Pedalling along the island's old roads and unkempt tracks at your leisure is a great way to become acquainted with this enchanting island. As the trails can be bumpy, undulating and take you off the beaten track, the use of a mountain bike would be much more appropriate than a racing bike.
As cycling in Skopelos is a popular way for people visiting the island to get around, there are several well-established cycling routes. One common route starts at Skopelos town, taking cyclists through the pretty fishing village of Agnondas, along winding coastal roads and long mountain trails that climb through thick green forests up to the hillside town of Glossa.
The old road that runs from Panormos to Stafylos is also a popular route. Apart from the odd goat-herder or fellow cyclists you are likely to not meet another person on this peaceful track. Rhythmically pedalling listening to the gentle sound of goat bells in the distance whilst taking in the sweet aromas of the myriad of wild flowers and pine trees you pass puts you directly in touch with Skopelos' unrivalled nature and beauty.
The Delphi Devil
 In fact so popular is cycling on Skopelos that an annual cycling event takes place on the island. Known as the Delphi Devil, the event comprises of a 77 kilometre cycle, with an ascent of 1,600 metres over nine categorised climbs. As you can imagine, the descent is when the real fun starts, with cyclists reaching speeds of up to 85 kilometres an hour. As you can also envisage, the views that accomplish the 77km ride are spectacular.
As temperatures typically soar on Skopelos during the summer, it is not uncommon for cyclists to dismount and cool themselves down with the refreshingly cool water from one of the many natural springs the island is home to.
Cycling on Skopelos sounds blissfully idyllic.