19 Jun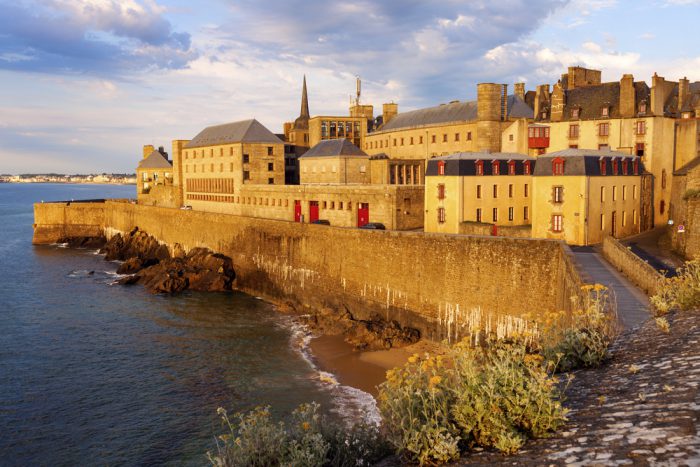 Brittany is a place for explorers. With dramatic coastlines, medieval towns, sleepy villages and thriving resorts, Brittany has something for everyone. Early and late summer can be the best times to visit the diverse lands of Brittany, when the sun is shining, the crowds are more dispersed, and there are still plenty of activities and entertainment to keep the whole family happy.
Brittany is a land of ancient fortifications, walled cities, cobbled streets, bustling local markets, and plenty of fiestas and parades. Seek out the medieval standing stones and burial mounds at places such as Carnac and Locmariaquer. If you get the chance, pop over to the islands of Île d'Ouessant and Belle Île, or the rugged coastlines of Finistère. Walk to the top of the Kerbel Lighthouse in Port Louis with its 120 steps and fantastic panoramic view.
For nightlife, great shopping and a more active scene, head for the bustling towns of Rennes and Quimper or the ports of St-Malo and Roscoff, which tend to stay busy all year round.
Part of the thrill of travelling abroad is the delight in trying different cuisine and none more so than in Brittany.
Brittany is the home of Crepe pancakes, which come in all different shapes, sizes and flavours, both sweet and savoury.
The region is also a big cider producing area. This refreshing drink really goes well with certain Breton foods. Artichauds de Bretagne (artichokes of Brittany) are served in many of the restaurants, and are especially delicious when accompanied with mayonnaise or sour cream. Kig ha Farz, various meats cooked in broth on a buckwheat base, is another favourite dish of Brittany.
Puddings in this distinct French province, often come in the guise of sugary, butter-style cakes or custard flan concoctions. However, Brittany, with its long stretch of exhilarating coastline, is most synonymous with seafood.
If you are looking for somewhere to stay in the culturally-autonomous land of Brittany, Vintage Travel has a fantastic portfolio of high-quality, self-catering accommodation available to rent in Brittany.
Lune de Miel, Coray
With natural wooden beams and matching furniture, this Hansel & Gretel' stone cottage lies down a country lane and has an immediately welcoming feel. Lune de Miel is just two kilometres from the village of Coray. This pretty stone cottage is home to a lovely pool surrounded by trees. Lune de Miel comprises of two bedrooms, two bathrooms and can sleep four.
The Limes
The Limes is a stunning farmhouse, which exudes grandeur and has blended traditional and modern styles, resulting in a warm and stylish ambience. This charming country home is situated just two kilometres from the village of Baye. The property has a great pool and a hectare of well-established grounds. With four bedrooms and two bathrooms, The Limes property will easily accommodate up to eight people.