05 Jun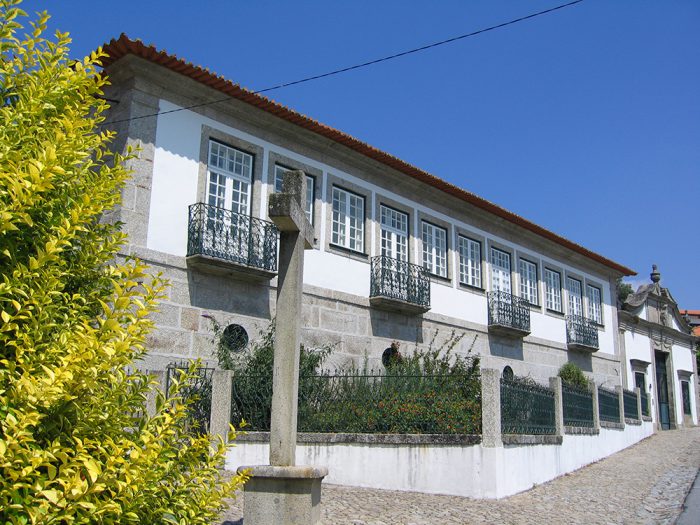 Quinta do Ouro is an elegant manor house situated in the village of Travassos on the northern bank of the Rive Ave. This traditional village is 7.5 kilometres to the east of Povoa de Lanhoso on the Costa Verde and Minho region of northern Portugal.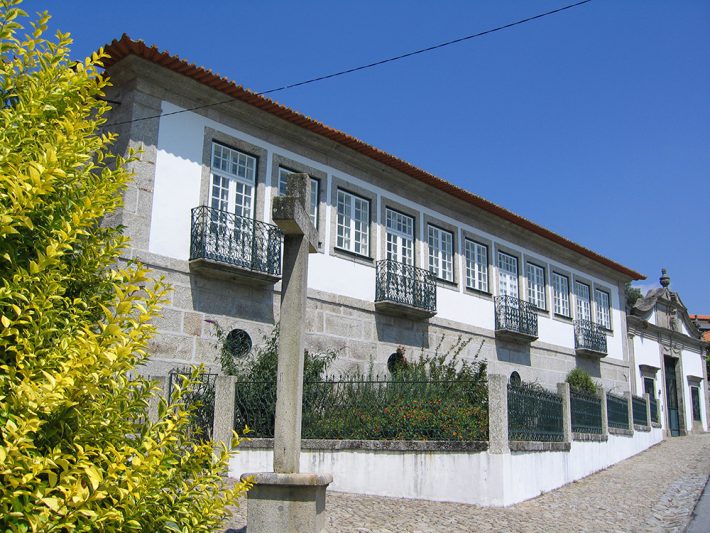 This impressive property comprises of five bedrooms and five bathrooms, sleeping up to 10 guests. Three of the bedrooms are located in the main part of the house and two in a separate stone annexe, making it an ideal property for larger parties comprising of two families wanting some degree of privacy. The bedrooms are en-suite and, with wall-to-wall windows, are designed to let swathes of light filter into the rooms.
Access to the upper floor of this noble property is made via a stone staircase that leads up to a pillared veranda. Asides the three bedrooms, a stylish living room is located on the upper floor, with an impressive wooden floor carpeted by an equally impressive and elegant rug. Tall, stylish windows provide views of the village below from this homely living room.
Externally, Quinta do Ouro is surrounded by extensive grounds, which are as lovingly maintained as the property's interior. Set within attractive stone walls, an emerald lawn is bordered with pretty foliage, vines and brightly-coloured flower beds. A private, infinity edge swimming pool that is conveniently gated, beckons guests to take a dip and cool off under the warm Portuguese sun.
Quinta do Ouro has been owned by a family of goldsmiths for generations, whose craft has been conducted in workshops in Travassos for many centuries.
Whilst you'd be forgiven for not wanting to leave the stunning confines of Quinta do Ouro, a world of natural beauty and distinct culture is waiting to explored on your doorstep.
The National Park of Peneda-Gerês is just a half an hour's drive to the north of Quinta do Ouro. This stunning national park was established in 1971 and is the only national park in Portugal. With glistening lakes, plunging waterfalls, dense forests and mighty mountain ridges, the National Park of Peneda-Gerês is quite simply a breath-taking area to become acquainted with the unique beauty of this part of Portugal.
If you would like more information about the impressive regal home of Quinta do Ouro and to view photos and check availability, visit the property's official webpage.