01 Jul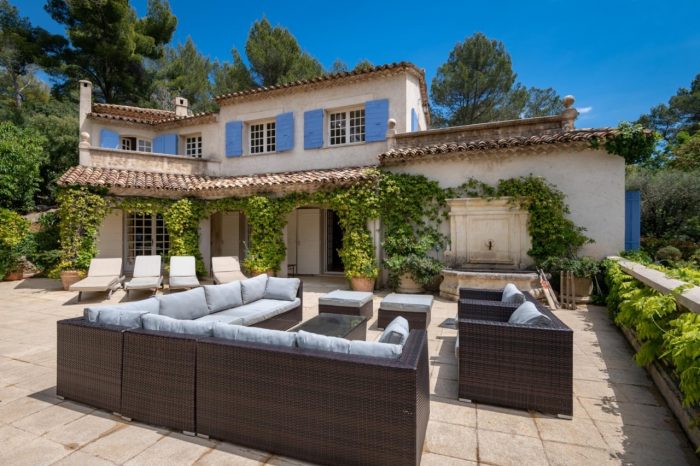 Vintage Travel is delighted to add a new property to our portfolio of villas on the Cote d'Azur – the stunning Maison Roquefort.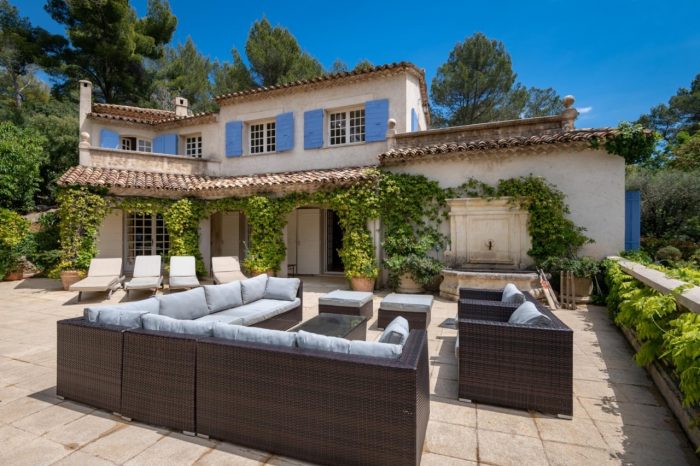 This spacious five-bedroom, five-bathroom villa sleeps up to eight guests. Maison Roquefort is nestled in the hills behind Cannes and Antibes, the perfect spot to explore the ultra-elegant and upmarket Cote d'Azur.
That's if you can manage to drag yourself away from this stunning country home which is home to hive of activities for the whole party to enjoy, including a games room, a large swimming pool and a delightful terrace with comfortable chairs, loungers and a fountain.
Being geared towards making the most of beautiful scenery that surrounds Maison Roquefort and the enviable climate this part of France enjoys for much of the year, is the villa's second large dining terrace with a dining table and barbecue that sits above the garden and enjoys spectacular views of the mountains.
Maison Roquefort's spacious grounds comprise of wooded areas with large boulders to climb on, rocky paths to meander down, a vegetable garden, lawns and manicured beds with Provençal planting.
The villa's interior is equally as inviting, with classic French design features providing an elegant, homely look. All five bedrooms have their own facilities. The bedrooms on the first floor have their own balconies with mesmerising views over the garden.
Just a short, 2.5km walk or drive from Maison Roquefort is the traditional French village of Roquefort-les-Pins, home to a number of amenities and a tennis centre.
7km from the house is the picturesque town of Valbonne, known for its 'bon vivants' – aka, superb restaurants.
Guests can experience the glamour and glitz of Cannes with ease, as this world-renowned Cote d'Azur town is just 21km from Maison Roquefort.
To view photos, find out more and book to stay at the beautiful country home of Maison Roquefort, visit the villa's webpage here.