01 May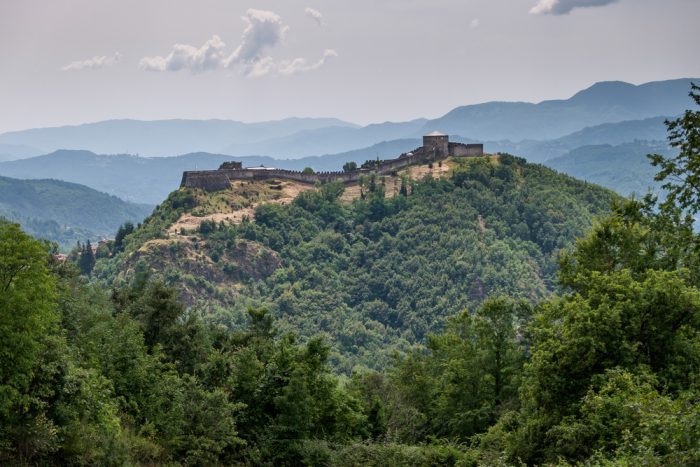 Tuscany is a wonderful part of the world to visit, and no more so than the mountainous region to the north known as the Garfagnana. With rolling hills, the Serchio River where water rushes through the lush green valleys, wooded areas and traditional old villages, many perched on high vantage points, this part of Tuscany is a traveller's dream.
The area boasts two regional parks, where you can wander freely, untroubled by many people. Tourism is far more subdued in these parts, mainly confined to the more adventurous visitor with aspirations to explore areas of unspoilt natural beauty.
To explore tiny winding stone streets, balconies with geraniums and terracotta roofs, whilst gazing out at distant blue mountains, visit the medieval town of Barga in the province of Lucca. This is a town for the artistic side of your soul!
Likewise, the village of Castiglione di Garfagnana is included in a national list, as being one of the most beautiful villages in the whole country. This medieval walled town sits high on a hillside aloft the river Esarulo, a tributary of the mightier Serchio.
The similarly named Castelnuovo di Garfagnana is another 'must see' town of the region, which is home to the impressive Rocca Ariostesca (Aristo's Castle) from the 12th century. The town is also the start of one of the most spectacular and somewhat scary drives in the whole of Italy, over the Alps to Massa on the coast.
Asides the many fabulous, medieval hillside towns, there are many places waiting to be explored in this stunning part of Tuscany.
Windy Caves
Visit the Windy Cave (Grotta Del Vento) and experience the natural beauty of ancient underground caverns and the fantastic creations made by water over thousands of years.
Devil's Bridge
Visit the legendary 'Devil's Bridge' in Borgo a Mozzano. Legend has it that the man who built the bridge sold his soul to the Devil in order to complete the construction. The bridge got completed, but the man sought help from the local priest who told him to first lead a pig across it, to retrieve his soul. Apparently, it worked!
Vagli di Sotto
The ghost town of Vagli di Sotto, lies beneath 34 million cubic meters of water. Today it only emerges when the dam is emptied for maintenance work. This does not happen regularly, but is due again soon and many of its buildings remain structurally sound.