23 Oct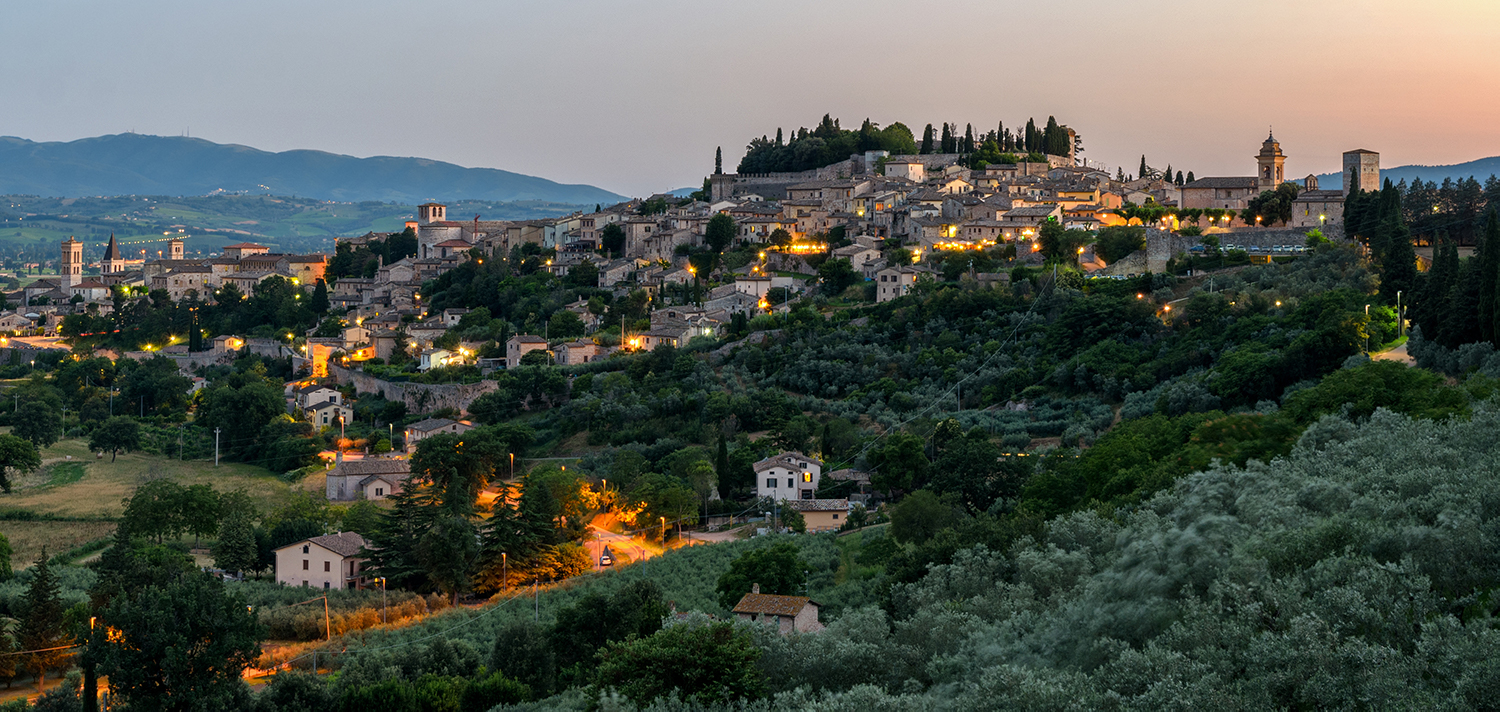 Known as the 'green heart of Italy,' Umbria is blessed with a verdant landscape of rolling hills, fertile valleys and dramatic peaks. One defining natural landmark of Umbria is the mighty Monte Subasio, which lies within the Apennine mountains in the province of Perugia.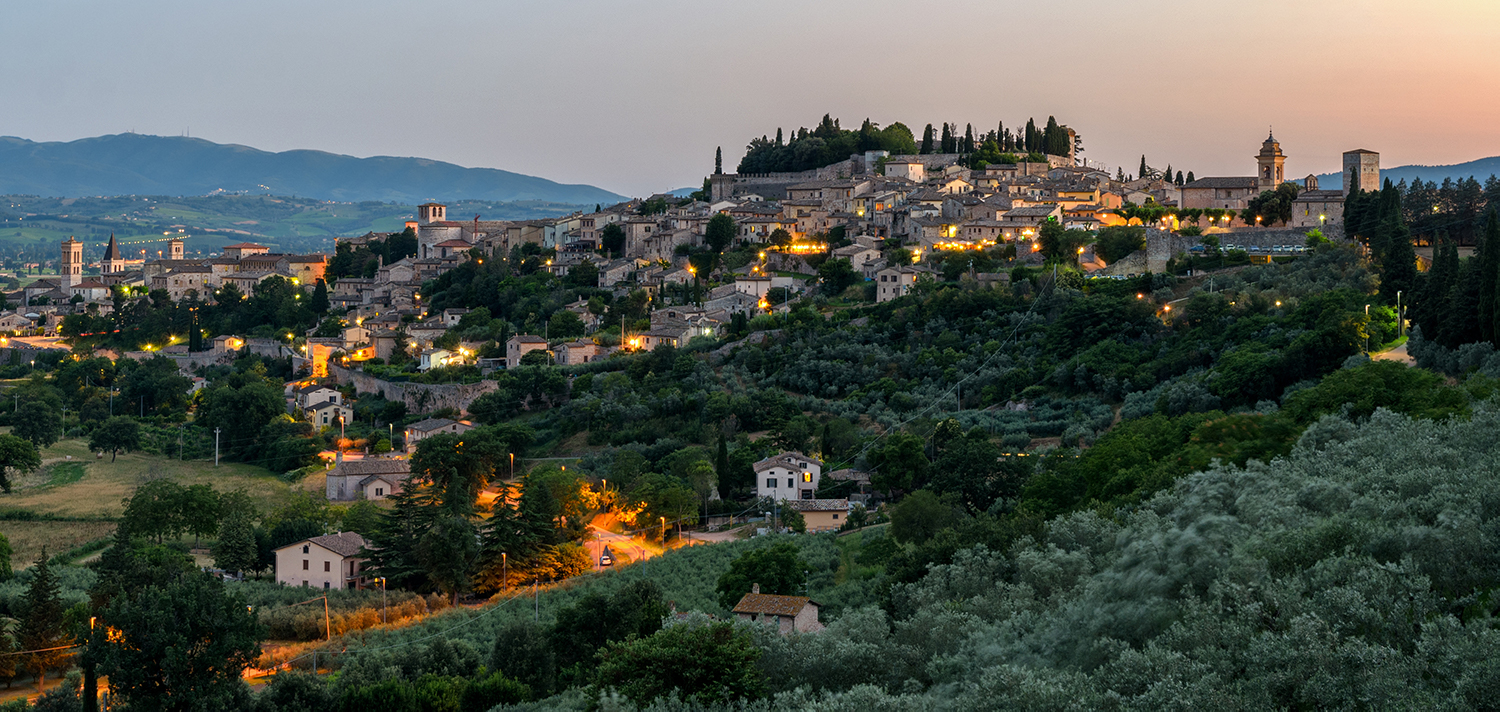 Monte Subásio's summit is 1290 metres, and is the domineering feature of the natural park, the Parco del Monte Subásio.
On the slopes of this iconic mountain are the ancient villages of Spello and Assisi.
Spello is an old walled town which boasts a fantastic view of the plains that stretch from Monte Monte Subásio towards the city of Perugia. This stone town retains much of its medieval charm, with three Roman gates, the remains of an amphitheatre and an ancient church with a 13th century bell tower, all featuring inside the old town walls.
Regarded as one of Italy's most eminent towns, Assisi, situated on the western flank of Monte Subásio, is equally as appealing.
This charming hillside town is regarded as the birthplace of the Latin poet, Propertius. Such is the vast array of medieval sites in Assisi, including the Bascilica of San Francesco d'Assisi, the Cathedral of San Rufino, and the Church of San Pietro, to name just three, that UNESCO designated the Franciscan structures of Assisi as a World Heritage Site.
The Monte Subásio Natural Park is a fantastic spot to explore the unique beauty of Umbria and enjoy many outdoor activities, such as horse riding, mountain biking, hiking, fishing and more.
For a more relaxing experience, the park is also home to the Terme Francescane thermal baths in Spello and the Sandyo Raggio thermal baths in Assisi.
Though one of the best ways really appreciate the stunning natural splendour of this part of Italy is to walk to the peak of the mighty Monte Subásio. It might be a steep and challenging climb, but the panoramic views of Umbria from the top, make it well worth the effort.