28 Dec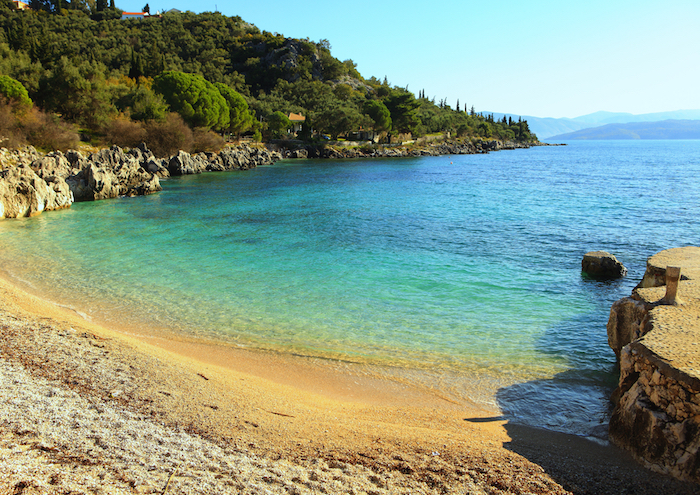 Nissaki means 'Little Island' and several hundred years ago the town of Nissaki on Corfu was exactly that, a little island. The local people worked, shaping stones and local rocks transported by boat to the island. The stones were mainly used for building work. Eventually the chippings, over many years formed the beginnings of a causeway to the mainland of Corfu.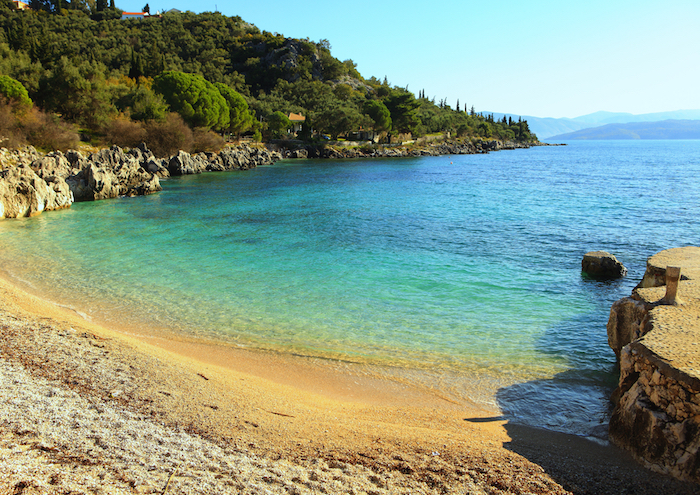 Today there is a narrow road joining the two.
Nissaki is located on the northeast coast of the island and is one of the region's oldest tourist resorts. Yet despite its longevity in attracting tourists, Nissaki has remained uncommercialised over the years and has managed to retain much of its traditional charm.
This picturesque Corfu town has a small horseshoe-shaped pebble beach. As well as being extremely pretty, the bay provides excellent swimming and snorkelling opportunities. The beach shelves gradually into quite deep water. However, with rocks at either end, the bay is sheltered and is a superb place for exploring water pools and crevices.
During the day the beach is home to water-skiing, banana rides and parasailing. There were, at the last count, four supermarkets and one of the best gift shops around, located right by the beach. The shop is called 'The Loom' and is situated in a 400-year-old house. The Loom sells a wide variety of crafts and gifts, from olive wood pieces and pottery to hand woven fabrics.
This tranquil town is perfect for people of all ages, especially those who like quiet surroundings, gorgeous views and being included in a small friendly community. Though teenagers may find Nissaki rather quiet in the evenings, cars can be rented to visit Kassiopi and Ipsos, which are much livelier resorts with regular entertainment. Nissaki may not have any nightclubs, but it does have several good tavernas, specialising in delicious local dishes.
There are plenty of marvellous walks in the Nissaki uplands, where you're likely to stumble across abandoned villages.
The spring flowers that surround this pretty Corfu town are beautiful, as are the views that extend to the mountains of Albania.