Discovering Istria's Stunning wildlife in the springtime
Istria is a beautiful region on the northern edge of Croatia and its Adriatic coastline. Hiring a car is perhaps the best way to really explore and get to know this beautifully diverse Croatian peninsula.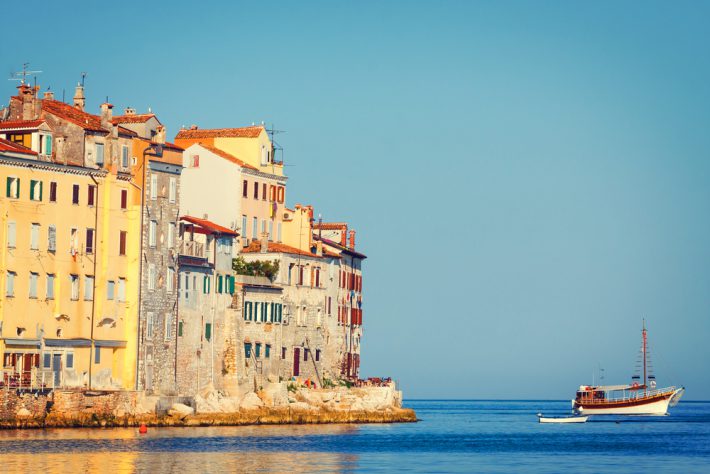 Spring and late summer are perhaps the best times to visit Istria, to see its stunning rolling landscape and flourishing wildlife. Get off the beaten track and experience Istria's untouched interior and coastline, often compared favourably to Tuscany.
Its varied geology and specific climate means Istria boasts rich biodiversity, where wildlife roam the impressive mountains, rising to 4,500 feet, and sea-life thrives in the mild Mediterranean Sea.
Istria has up to 2,000 species of plant life and there are also over 140 types of butterfly. The spring butterflies include large Tortoiseshell, Cleopatra and Nettle Tree varieties, amongst others. The area is also home to seven species of Woodpecker, as well as numerous varieties of Thrush, Swifts, Peregrine Falcons and Rock Bunting. If you are lucky you will also see pairs of Golden eagles, often circling over the traditional, picture-perfect hilltop villages of this wonderful region of Croatia.
To become acquainted with the diverse wildlife thriving in Istria during the springtime, explore the Mediterranean scrublands on the Kamenjak Peninsula then head to the wetlands of the River Mirna, and finally the upland meadows and deep forests of inland Istria.
Whilst you are sipping a cool drink on a terrace scanning the panoramic views, either in bar, restaurant or at your accommodation, look out for many migrant birds that will be passing overhead. Local varieties such as the Woodpecker and beautiful owls will be extremely vocal at this time of year, often joined in chorus by the Yellow-Bellied toads, who having just come out of hibernation and are announcing their arrival.
Istria is an area to be savoured slowly, preferably by foot or on bike, so you can witness the wildlife jewels that would be missed when speeding past in a car!