08 Jul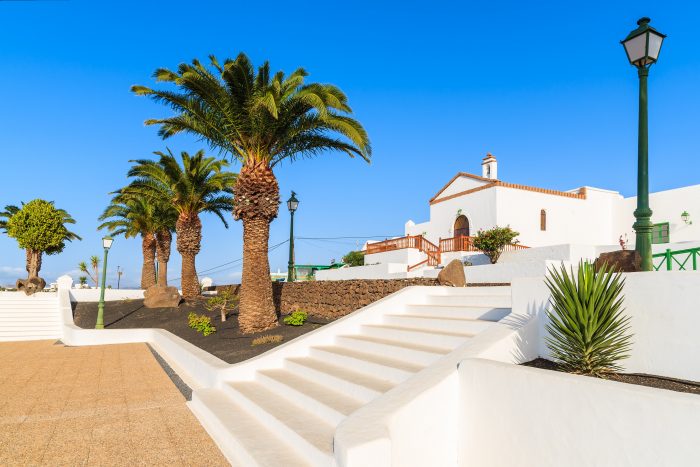 Lanzarote is blessed with many beautiful and unspoilt towns and villages that lie nestled on the coastline or inland amid the spectacular volcanic scenery the island is world-renowned for.
And none more so than the picturesque mountain village of Las Breñas, located at the foothills of the beautiful 'Los Ajaches' mountain range.
Being nestled high in the mountains, this tranquil village boasts an incredible view across the whole of Lanzarote's south-west coast.
The locals in Las Breñas are friendly, simple folk, who livelihoods are principally centred on farming and fishing.
The town's streets are lined with traditional architecture that leads to the central square of Las Breñas and to the Church of San Luis Gonzaga. It's from this quaint and characterful square, where you'll find the best views of the sea and the beautiful countryside that stretches from Las Breñas in every direction.
Being situated at the foothills of the mighty Los Ajaches mountain range, Las Breñas is a walker's, cyclist's and outdoorsy type's paradise.
This huge volcanic rock formation, which dominates much of the southernmost region of Lanzarote, is a fantastic place to explore the island's unique landscape and geology.
A popular trail to walk is from the village of Femes, a 6km walk that meanders along pathways and bucolic tracks. Be prepared to witness an array of specular views, flora and fauna on this enthralling walk, as this south-western region of Lanzarote is steeped in animal life, including many a bird of prey that makes the dramatic coastal cliffs their home.